Frank Buglioni takes on Sam Couzens tonight on Boxnation
Rising star Frank Buglioni insists he has learnt from his shock defeat to Sergey Khomitsky as he looks to bounce back in style tonight. 
The highly touted super-middleweight ace takes on the sturdy Sam Couzens at The York Hall in Bethnal Green with the aim of getting back to winning ways following his unscripted sixth round stoppage to Khomitsky last April.
However, the former WBO European champion is adamant that the setback will only make him a better fighter in the long run as he looks to push forward in his career, having racked up 12 straight wins prior to his first defeat to Khomitsky. 
"Long term, this will have done me the world of good. I learnt big time from it and found out what still needs addressing to elevate me to the next level," said Buglioni. 
"For a start, it's completely changed my mind set. I had two choices. I could bury my head in the sand and feel sorry for myself or comeback bigger, stronger, more powerful. I was back training at the gym just two or three days later. 
"I was soon back running six miles a day and running far faster than before. I've been training exceptionally hard and my body has reacted well to that.
"Trust me, the Khomitsky fight has made me more confident. I now know I can take a hard shot. I learnt that, when clipped, I need to hold not fire back," he said. 
The 25-year-old has watched the fight back and knows where he made mistakes, believing he should have put his foot on the accelerator earlier into the fight and not worried so much about what his opponent had in his armoury. 
"I got my tactics terribly wrong," said Buglioni. "I should've 'put it on him' a lot earlier. In the build up, we knew my defence needed working on but it got to a stage in the fight where, because of that, I was neglecting my own strengths; coming forwards, being aggressive, throwing my own hard shots whilst maintaining a calm head. 
"I became pre-occupied with getting the defensive side right, to the detriment of imposing my natural game," he said. 
Before the loss, Buglioni was often avoided by domestic rivals in the 168-pound division. 
Now, though, after seeing a supposed chink in his armour, the possibilities have opened up for some exciting challenges in the near future. 
"Domestic rivals who had previously been ducking me prior to the Khomitsky fight, guys like Lee Markham and Kelvin Young, are suddenly getting confident and starting to show a bit of interest, calling me out," said Buglioni. 
"Guys like Callum Smith and Rocky Fielding probably feel a bit more confident about meeting me now. They're fights I'd still jump at with both hands, sooner rather than later," he said. 
The Londoner must first, however, come through the impending challenge of Titchfield's Couzens when they battle for the Southern Area title live tonight on BoxNation. 
The 'Wise Guy' is not overlooking Couzens as he looks to end 2014 on a high. 
"He's tall and a tough, strong boy but I think it'll only be a matter of time. If he tries to box me at range, it'll be a very short night's work. If he comes in close and attempts to smother and spoil, he might last a little bit longer but it'll be far more painful for him," said Buglioni. 
"I just want to shake off the rust and send out a message that Frank Buglioni is back," he added. 
The night's action also sees unbeaten rivals Mitchell Smith and Peter Cope battle for the vacant super-featherweight English title, plus Bradley Skeete takes on Steven Pearce. 
Buglioni vs Couzens is live and exclusive on BoxNation (Sky 437/490HD & Virgin 546) tonight from 7pm. Visit www.boxnation.com to subscribe.
-Ends-
About BoxNation
BoxNation, the Channel of Champions and proud partner of Rainham Steel, is the UK's first dedicated subscription boxing channel. For £12* a month and no minimum term customers can enjoy great value live and exclusive fights, classic fight footage, magazine shows and interviews with current and former fighters.  
BoxNation is proud to support Fight for Peace, a charity that uses boxing and martial arts combined with education and personal development to realise the potential of young people in communities that suffer from crime and violence. Buy LUTA (www.luta.co.uk) clothing and support Fight for Peace.
Previous highlights have included Haye vs Chisora, Khan vs Collazo and Mayweather vs Maidana.
The channel is available on Sky (Ch.437), Virgin (Ch.546), online at Livesport.tv and via iPhone, iPad or Android. BoxNation is also available in high definition on Sky (Ch. 490), at no extra cost to Sky TV subscribers, providing they are already HD enabled.  
BoxNation is also available to commercial premises (inc. pubs, clubs and casino's) in the UK and Ireland, for more information on a commercial subscription please call 0844 842 7700.
For more information visit www.boxnation.com
Visit www.boxnation.com to subscribe.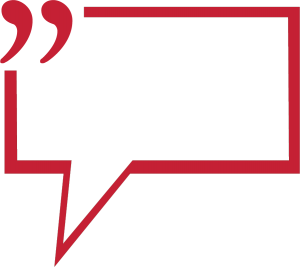 Click Here, If you wish to add a COMMENT to the above article or any of the Ringnews24 boxing articles.