Ringnews24 chats with Jamie Moore
Jamie Moore retired in 2010 with a record of 32-5, 23 KOs, he held British, Commonwealth and European titles in an impressive career, in the light middleweight division. Ringnews24 caught up with the former champion for an interview.
Ringnews24.com – I started off by asking Jamie about how he got into boxing and how his amateur career unfolded.
JM – I always used to watch the likes of Nigel Benn & Mike Tyson; they were my heroes growing up. I started boxing at the age of thirteen and I had my first contest at fourteen – the club I was with as a kid is no longer running, my amateur career never really kicked off until I was about 17-18 years old and I wanted to box for England but they weren't interested in me because of my boxing style I think.  I got to the regional championships final and they sent a scout down to see how I fought, unfortunately for me I stopped the kid in the 1st round and they said we've not seen enough of you to decide yet, After that when I was about nineteen, I was ranked no.4 in the country.  At that point, I got to the Northwest County Finals, I got robbed in the final which I was gutted about then I just decided it was time to go pro.
Ringnews24.com – Was there a boxer in your gym when you were younger that no-one has heard of that didn't make it to the big time?
JM – Yes, there was a lad called Rob O'Connor I used to take him down to the Phoenix Camp gym with me. He had a run-in with our old coach and just didn't come back to the gym; I had no doubt in my mind if he had stuck at it he would've been a world champion 100%. Ensley Bingham, Carl Thompson, Michael Brodie & Stephen Foster Jr and Rob used to spar with Michael and a few others.  He could more than handle himself even though he was only a Featherweight, it was sad really he was only about 17 at the time.
Ringnews24.com – The Scott Dixon fight do you think that was the making of you as a professional?
JM – Yes definitely, at that point in time I had never really come up against anyone who put up any resistance. It was the first time I had given someone everything I had and they were still stood in front of me giving me it back.  Scott sort of showed me what it took to be brave and bite down on the gum shield. However tired you think you are, you can always dig that little bit deeper and he showed me that and I'm forever grateful for the lesson he taught me.
Ringnews24.com – The first Michael Jones fight how did you prepare for it in such short notice?
JM – I was scheduled to box on the undercard in a six rounder but I had a funny feeling in my belly that something was going to happen with Paul Samuels the original opponent for Jones, as he was always pulling out of fights at late notice, so I said to my trainer at the time Oliver Harrison something is going to happen with this fight if he pulls out I want a go at Michael for the title and Oliver said 'ok no problem you've got it.'  I got a phone call on the Monday the fight was on Saturday it was my manager Steve Wood and he said 'Samuels is out do you want the fight' and without even taking breath I said 'YES' and laughed I was on cloud nine all week. This was genuinely the only fight in my career where I knew I was going to win, I had not one doubt in my mind.
Ringnews24.com – Does it annoy you that you're management didn't secure you a world title shot?
JM – No not really, in my eyes I had the best manager at the time in Steve Wood, he was the most straight forward, loyal bloke you could ever wish to come across.  It was just bad luck I think with injuries, I had a few shoulder and back problems which set me back a little bit also I was in the who needs him club where I was probably too dangerous to take on as a voluntary, so I had to work my way through the rankings.  Then there was boxing politics – got involved just 2-3 different scenarios came together to make it impossible.
Ringnews24.com – After your retirement how did you get involved with the work on Sky Sports?
JM – Adam Smith who does Ringside, he spoke to me one night just after I retired and said you'd be good at doing something like this. He said we might use you in the future, if you're interested, so they used me a couple of times over about a 6 month period. It was just a normal day, I went to see my old manager Steve Wood and he said did you know Adam Smith has just been made the head of boxing on Sky? Literally seconds after he said that my phone rang it was Adam – he wanted to offer me a contract to work with him on Sky and yet again I was on cloud 9. I'm getting to stay in touch with the sport that I love, don't get me wrong it's totally different from stepping through those ropes; the noise, the atmosphere but I love boxing and to be given the opportunity to stay in touch with it was a dream come true.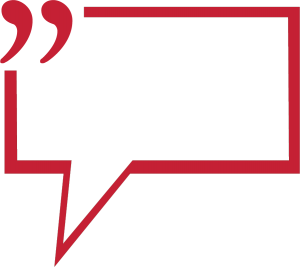 Click Here, If you wish to add a COMMENT to the above article or any of the Ringnews24 boxing articles.