Saltire Boxing chief Colin Bellshaw aims to secure Kris Carslaw another British light-middleweight title shot
Saltire Boxing chief Colin Bellshaw says Scottish boxer Kris Carslaw has learned from previous disappointments and is ready to earn another shot at the British light-middleweight title.
Carslaw (20-5), who previously held the British Masters belt at the same weight, lost via unanimous decision to Brian Rose in June 2012 when he last challenged for the British title proper.
On 6 September, the 29-year-old takes on John Thain (11-1) to earn another crack at the British belt – with head trainer and promoter Bellshaw confident his fighter's superior experience will tell.
"You can't get experience without getting experience," Bellshaw told RingNews24.com
"Kris has been in there and tasted defeat, but he's learned loads from it against world class operators. I really think you'll see the difference in experience in this bout.
The 38-year-old, who along with his business partner Iain Wilson has recently procured the renowned St Andrew's Sporting Club from Tommy Gilmour MBE, believes the chance to prepare properly for the fight will stand Carslaw in good stead.
"Preparation could not be going better," he said. "It's only the second time we've had a proper training camp for a title fight. The Rose bout was the first and Kris was very unfortunate in that one.
"We've also travelled to Europe at short notice over the past year and Kris has come up short against some world-rated fighters – but he's never looked out of his depth.
"You can't really get championship-level sharpness unless you have the right amount of time to prepare – we've got that this time round."
It bodes well for Carslaw that the formbook is on his side going into fight night – he has recorded two consecutive wins, against Max Maxwell and Dan Blackwell respectively, for the first time since 2011.
Both wins came at Paisley's Lagoon Leisure Centre – the same venue in which he will fight Thain.
The 26-year-old, for the first time in his professional career, has to go into a fight off the back of a defeat – a points loss to Ronnie Heffron in Liverpool back in March.
Despite the fact Thain is also Scottish – hailing from Edinburgh – Bellshaw insists Carslaw's hometown crowd can play a part in the bout.
He said: "Although Edinburgh isn't that far away, I think he (Thain) will feel it. It's a tight venue and the whole of Paisley is getting behind Kris, so it could be intimidating.
"This is a must win fight for both as well, so nerves will play a part."
Saltire have decided to give Carslaw joint top billing with Inverness heavyweight Gary Cornish (18-0) as he takes on Ian Lewison (10-2-1) in his own British title eliminator following initial opponent Sam Sexton's withdrawal due to injury.
"When Sam pulled out injured we feared the worst in terms of securing Gary a suitable opponent for an eliminator, but Ian stepped up for his chance in what should be an explosive encounter – it throws up a great mix of styles," Bellshaw said.
And he insists the decision as to which of the fights will be the main event on the night will not be decided until the last moment.
"Because Gary is a heavyweight his fight will naturally get more press," he conceded. "But, in boxing terms, Carslaw v Thain is certainly not an undercard fight.
"It is a double header, so there will be a toss of a coin to decide which fight is last on."
Bellshaw acknowledges there are areas in which Carslaw can improve, but he undoubtedly has one eye on his long-term future, even if he refuses to underestimate the challenge Thain represents.
"It's true that winning the British title is our goal, but we have a big obstacle in Thain which has to be dealth with first," he said.
"I haven't really changed anything specific in training with Thain in mind, but a problem Kris has had in past fights is work rate, which I feel has let his opponents nick rounds at times, so we are generally working on things I think will make Kris a better fighter.
After a successful start to his professional career, winning his first 14 bouts and picking up the British Masters title, former kickboxer Carslaw was tipped for big things.
However, since his defeat to Matthew Hall in 2011, he failed to string together two successive victories until this year.
Nonetheless, Bellshaw insists he can still help Carslaw get to the level many thought he would have reached by now – but did caution that victory against Thain is essential to do so.
He added: "I've always believed Kris has the ability to go further than domestic level and now is his time to prove it."
Kris Carslaw vs John Thain, Gary Cornish vs Ian Lewison and associated bouts take place at Lagoon Leisure Centre, Paisley on Saturday 6 September. Tickets start at £40 and can be purchased from any fighter on the bill or by calling St Andrew's Sporting Club on 0141 810 5700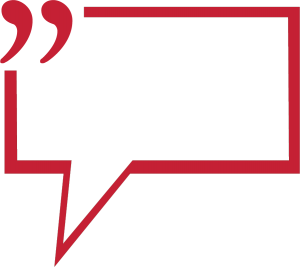 Click Here, If you wish to add a COMMENT to the above article or any of the Ringnews24 boxing articles.