Perfect time to give the Flyweights a chance
Over the last few years I have done my best to push the smaller weight divisions on forums and through various articles. I have tried to help fans watch some of the most amazing and eye catching fights we've had in recent years. Bouts like Adrian Hernandez Vs Kompayak Porpramook I, Akira Yaegashi Vs Pornsawan Porpramook, Koki Eto Vs Kompayak Porpramook, Koki Eto Vs Ardin Diale, Giovani Segura Vs Ivan Calderon, Roman Gonzalez Vs Juan Francisco Estrada and Hernan Marquez Vs Luis Concepcion I, have all been FOTY candidates.
I know some people don't like the little guys. I often hear comments like "why would I want to watch two people the size of my 9 year old nephew?" and similar disparaging and generally foolish comments that can answered in a very simple way. "You're a boxing fan". I have never seen fans in other sports play down an athletes ability due to their size. I've never seen someone ignore Lionel Messi because he's short, or Nate Robinson or Maurice Jones-Drew. Fans of the respective sports know that talent is worth watching whether someone is short, tall, fat, thin, old or young.
Just think of some of the fighters that you do watch. Such as the almost 50 year old Bernard Hopkins or the often out of shape Tyson Fury. If a someone said "why should I watch Hopkins? He's my grandfathers age" you'd accept they were being stupid. Likewise if someone pointed and laughed at the idea Tyson Fury, with his flabby gut, was a world class Heavyweight you'd correctly point out that his gut doesn't stop him from being one of the better Heavyweights of today.
On the subject of Heavyweights I also hear a lot of fans bashing the division for the limited amount of action and the fact that the bouts, at the top, are often little more than an easy win for the talented though frustrating Wladimir Klitschko. Fans seem to want action but yet they are avoiding it week in and week out.
This coming Friday we get potentially the fight of the year as Akira Yaegashi, the WBC flyweight champion, battles against Roman Gonzalez, an elite level fighter who has run roughshod through the lower weights. This bout is a hardcore fans dream fight. It features two divisionally elite fighters, two recognisable names and two men who shine not just with their skills but also their respect of the sport and each other. In the build up both have been charming and describing the other in nothing but glowing terms in the ring however they are going to beat the ever loving out of each other until one man can take no more.
The following day Juan Francisco Estrada will defend his WBA "super" and WBO flyweight titles against Giovani Segura. As with the bout on Friday this fight should be a fight fans dream. Both guys take a shot extremely well, both guys have power and both enjoy a fight. With an all-Mexican cast the fight will likely be a battle of machismo as much as skill and the one thing we are assured of is a war.
In the following weeks we will see IBF champion Amnat Ruenroeng battle mandatory challenger McWilliams Arroyo, Kazuto Ioka fight a stay busy fight against the world ranked Pablo Carrillo, Juan Carlos Reveco defend his WBA "regular" title against interim champion Yodmongkol Vor Saengthep and a European title bout between defending champion Valery Yanchy and the unbeaten Kevin Satchell. All these fights taking place at Flyweight and involving fighters from Thailand, Japan, Colombia, Puerto Rico, Belarus, Argentina and the UK.
Fans say they want the best fighting the best and fans say they want action. The flyweight division is set to give them all the action they can cope with and it has 4 of the top 10 men in action against each other this weekend. If ever there was a perfect time to give the division a chance it's now.
Then again if you prefer to complain about the best avoiding each other then feel free to tune into Showtime this weekend to see Adrien Broner fight Emmauel Taylor, a man Chris Algieri dominated earlier this year. Then on Fox Sports next week the Heavyweight clash against out of shape Cuban Luis Ortiz and former Cruiserweight Lateef Kayode before watching Mickey Bey and Miguel Vazquez put on a sleep inducing Lightweight affair.
*Note-Adrien Broner is only around 2" taller than the current WBC light flyweight champion Naoya Inoue, Your 9 year old nephew will be Broner's height in a year or two.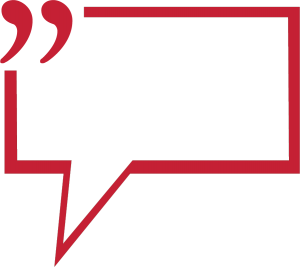 Click Here, If you wish to add a COMMENT to the above article or any of the Ringnews24 boxing articles.