Part 1: Ted Sares Top Twenty-Five Pound-for-Pound Fighters (Since 1945)
My Top Twenty-Five Pound-for-Pound Fighters (Since 1945)
First in a 5-Part series
I have never seen a list of great boxers that is the "correct" list; there is no such thing. Attempts can be made to close the gap by quantification, but in the end, the entirely subjective nature of any list comparing fighters across different weight categories and different eras is bound to be the subject of heated debate. Nonetheless, many have had a go at it.
One of my favorite historians, Tracy Callis, compiled his best pound-for-pound list as follows:
1. Bob Fitzsimmons
2. Sugar Ray Robinson
3. Nonpareil Jack Dempsey
4. Sam Langford
5. Charley Mitchell
6. Henry Armstrong
7. Stanley Ketchel
8. Jack Dempsey
9. Philadelphia Jack O'Brien
10. Harry Greb
On November 27, 1998, all time pound-for-pound ratings were discussed on ESPN Friday Night Fights. Here was Max Kellerman's list:
1. Sugar Ray Robinson
2. Henry Armstrong
3. Muhammad Ali
4. Harry Greb
5. Sam Langford
6. Pernell Whitaker
7. Roberto Duran
8. Willie Pep
9. Benny Leonard
10. Ezzard Charles
Teddy Atlas countered with his own list:
1. Sugar Ray Robinson
2. Henry Armstrong
3. Muhammad Ali
4. Benny Leonard
5. Sam Langford
6. Harry Greb
7. Micky Walker
8. Roberto Duran
9. Gene Tunney
10. Carlos Monzon
In 2007, ESPN.com listed their 50 greatest boxers of all-time. The goal was not an 'all-time, mythical pound-for-pound ranking' but rather an assessment based on four criteria: in-ring performance, achievements, dominance, and mainstream appeal. The top ten were:
1. Sugar Ray Robinson
2. Muhammad Ali
3. Henry Armstrong
4. Joe Louis
5. Willie Pep
6. Roberto Duran
7. Benny Leonard
8. Jack Johnson
9. Jack Dempsey
10. Sam Langford
There are additional "Top Ten's" too numerous to list, but at some point one has to say "enough," which, of course, leads me to my own list of the ten best ighters since 1945. I picked 1945 because I actually witnessed each boxer in action (except Jofre) at one time or another and in that regard, I feel more comfortable in my evaluations and selections. Of course, I carefully weighted and analyzed records, style, chin, KO percentages, skill-sets, entire bodies of work, prime years, dominance, quality of opposition, and the era(s) in which a boxer worked. In an attempt to validate my selections (as much as validation is even possible), I also used the following guidelines:
1) Was there a reasonable distribution regarding weight classifications?
2) Was there a reasonable distribution regarding era?
3) Did I know enough about each boxer to make a qualitative judgment?
4) Did I benchmark?
5) Did I avoid personal bias in making the selections?
6) Did Hall of Fame induction bias my selections?
The first five were the easiest (relatively speaking), but as the list got longer, the degree of difficulty got greater. In just about every instance, the difference between the fighters was razor thin, but choices had to be made and here they are:
1. Sugar Ray Robinson. His final record was a gaudy 175-19-6-2 with 109 KOs. In a career that spanned three decades, Sugar Ray embodied the essence of the Sweet Science. He was a world welterweight champion and held the middleweight title five times. He never lost to a welterweight. When he gave up the 147-pound title to challenge Jake LaMotta for the middleweight championship in 1951, his record was 121-1-2. The lone loss was to LaMotta and both draws were against middleweights. Incredibly, he was so great for so long that he won his first Fighter of the Year award in 1942 and his second award in 1951. Talk about bookends! In 201 fights over an amazing twenty-five-year career, Robinson failed to finish a fight only once when he was felled by heat prostration against Joey Maxim in a fight he was winning handily. In 1999, the Associated Press named him both the greatest welterweight and middleweight boxer of the century. The fact that he appears as Number One on seven of the nine lists cited in this article is compelling. The fact that I don't have to say much more says it all.
Sugar Ray Robinson was inducted into the International Boxing Hall of Fame in 1990 with the first class of boxing legends.
"You always say I'll quit when I start to slide, and then one morning you wake up and realize you've done slid."—Robinson.
2. Willie Pep had an astonishing record of 230-11-1 with 65 KOs and an incredible 1955 rounds boxed.  Nicknamed "Will o' the Wisp" for his elusiveness, Pep is considered, along with Nicolino "El Intocable" Locche (117-4-14), one of boxing's all-time great defensive artists. He held the featherweight title for six years and outfoxed all comers. Pep is best remembered for his physical and dirty series of fights against fellow Hall of Famer Sandy Saddler. He turned pro in 1940 and won his first sixty-three fights. In 1942, Pep won the NYSAC featherweight title by a decision over Chalky Wright. Pep's first loss came the following year when he dropped a non-title fight to former lightweight champion Sammy Angott. His comeback after a being seriously injured in a plane crash was remarkable and virtually seamless.
Willie Pep passed away in a nursing home in 2006. "Iceman" John Scully and Marlon "Moochie" Starling were the only former professional fighters at his funeral. No promoters, managers, or commentators were present. How soon they forget.
"Sometimes there seemed to be music playing for him (Willie Pep) alone and he danced to his private orchestra and the ring became a ballroom."—Jimmy Cannon
3. Joe Louis. "The Brown Bomber," 69–3 with 55 KOs, is rated by many as the greatest heavyweight boxer of all time. He successfully defended his title 25 times. Joe used a lightening quick jab and was subtly lethal with one-punch KO power in either hand. He was very economical; he never wasted a punch, nor did he waste much foot movement, moving only as much as needed but always within deadly reach of his opponent.
He fought greats like Ezzard Charles, Jersey Joe Walcott, Max Schmeling, Max Baer, Buddy Baer, Billy Conn and many others. In 1950, hounded by the IRS, he returned to the ring, but after a series of wins, was knocked out in 1951 by a prime and rugged Rocky Marciano, after which he permanently retired.
When I was a kid, Joe Louis was everyone's hero. And even as a young child, I was amazed at how much power he could generate with such a short punch and just how fast he threw that punch. Because of his short punches and combos, only aficionados and Louis victims really knew how fast his hands were. The thing is, he "invented" the one-two.
When he lost to Rocky Marciano, many wept, for Joe had transcended the sport and was viewed as America's fighter. Fact is, Joe Louis was neither brown nor white; he was simply the most beloved champion in boxing history.
"I was privileged and will always be grateful to have had Joe Louis as my friend. The son of an Alabama sharecropper, Joe Louis fought his way to the top of professional boxing and into the hearts of millions of Americans. Out of the ring, he was a considerate and soft-spoken man; inside the ring, his courage, strength, and consummate skill wrote a unique and unforgettable chapter in sports history. But Joe Louis was more than a sports legend – his career was an indictment of racial bigotry and a source of pride and inspiration to millions of white and black people around the world."—President Ronald Reagan (April 13, 1981)
4. Eder Jofre. His record was 72-2-4 with 50 KOs. He was the greatest fighter who fought under the radar. Jofre represented Brazil in the 1956 Olympics and then turned professional in 1957 at the age of 21. Jofre's nickname was "the Golden Bantam," and he was one of the few champions to have never suffered a knockout.
With one-punch knockout power in either hand, Eder also was a slickster with great technical skills and reflexes in the style of Sugar Ray Robinson. He had it all including an iron chin. He was a classic body puncher who would wear his opponents down before moving upstairs for the kill. He did his work in a bobbing and weaving manner. Perhaps Jofre's most amazing quality was his ability to adapt his style. If necessary, this fistic artisan could engage in a brawl, but he could be a cutie as well—whatever the situation required.
In 1965, Jofre lost his world bantamweight titles to Fighting Harada in a highly controversial SD in Nagoya, Japan. Harada would beat him again by a razor-thin margin in Tokyo in 1966. Both fights were savage ones. He retired but made a successful comeback three years later.
By going undefeated in his first fifty fights, he managed to bookend his career in a uniquely positive way—fifty in front and twenty-five at the end. Even the great Sugar Ray Robinson, to whom Jofre is often compared, did not have such an auspicious start and superb ending.
Unfortunately, few videos of Jofre fights exist. His fights with Harada and a complete version of his first win over Jose Medel on August 18, 1960, in Los Angeles may be the only complete fights in existence. Thus, historic accounts and word-of-mouth are the only other means of learning about this fighter's greatness. However, there is a documentary entitled O Grande Campeão with film highlights, though most of it involves fights near the end of Jofre's career. It can be ordered through the Web.
Reflecting his low profile status, Jofre was inducted into the IBHOF in 1992. Masahiko "Fighting" Harada, the only boxer to beat Jofre, was inducted in 1995, and is arguably Japan's greatest fighter ever. Both are in the WBHF as well.
5. Muhammad Ali, 56-5 with 37 KOs. He was the dominant fighter of the 1960s and 1970s. A fighter of exceptional speed and flair, he won the world heavyweight title on three separate occasions over a period of fifteen years, but his trilogy with Kenny Norton, two mediocre fights against Leon Spinks and controversial wins against Henry Cooper and Jimmy Young diminished, at least to some degree, his self-proclaimed nickname of "The Greatest." On the other hand, his two hard-fought wins against Joe Frazier, his wins over Sonny Liston, and his upset of George Foreman truly cemented his reputation, as did his victories against Shavers, Lyle, Williams and Quarry. Ali's fight against an old Zora Folley at Madison Square Garden in 1967 perhaps showcased him at his brilliant best.  And no heavyweight ever fought a higher level of opposition
Ali was the perfect person for his time.
"I love boxing and it did a lot for me. But sometimes it made me think how savage human beings could be to each other. That wasn't the kind of boxer I wanted to be. My strategy was to be as scientific as I could when I fought. I didn't want to be seriously hurt, and I didn't want to do that to anybody else either."—Ali.
Part 2: Ted Sares Top Twenty-Five Pound-for-Pound Fighters (Since 1945)
Part 3: Ted Sares Top Twenty-Five Pound-for-Pound Fighters (Since 1945)
Part 4: Ted Sares Top Twenty-Five Pound-for-Pound Fighters (Since 1945)
Part 5: Ted Sares Top Twenty-Five Pound-for-Pound Fighters (Since 1945)

Bonus Instalment: Ted Sares Top Twenty-Five Pound-for-Pound Fighters (Since 1945)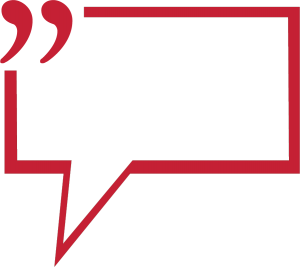 Click Here, If you wish to add a COMMENT to the above article or any of the Ringnews24 boxing articles.