Part 2: Ted Sares Top Twenty-Five Pound-for-Pound Fighters (Since 1945)
My Top Twenty-Five Pound-for-Pound Fighters (Since 1945)
Second in a 5-Part series
In Part One, the following were cited:
1. Sugar Ray Robinson
2. Willie Pep
3. Joe Louis
4. Eder Jofre
5. Muhammad Ali
Here are the next five:
6. Carlos "Escopeta" (Shotgun) Monzon finished with a record of 87-3-9 with 59 KOs. This powerful and rangy Argentinean killing machine first captured the World Middleweight Boxing Championship in a shocking upset over the highly favored Nino Benvenuti. Who can forget Monzon moving across the ring to deliver the perfect right to the jaw that was the coup de grace for Nino? Overnight, Monzon became the toast of the boxing world. Handsome and macho, he became a superstar and a favorite of the jet set. Some said he pushed his punches. If so, he pushed them to 87 wins. He also became only the second man to stop former three-time world champion Emile Griffith. Blessed with great stamina and a granite chin, he seemingly was an irresistible force and was unbeaten over the last eighty-one bouts of his career, a span of thirteen years!
7. Sandy Saddler. His final slate was 144-16-3 with 103 KOs. One of the greatest fighters ever, Joseph "Sandy" Saddler was a two-time featherweight champion of the world, and also held the junior lightweight title. Over his twelve-year career, 1944–1956, he scored an eye-popping 103 knockouts. He was stopped only once in his career, and that in his second fight. He is best known for his brutal and foul-filled series of fights with Willie Pep (230-11-1). Saddler first fought Pep in 1948. At the time, Pep was the reigning featherweight champion of the world, and had a record of 135-1. Saddler, who was one of the hardest pound-for-pound punchers of all time, captured the title by knocking Pep down four times on his way to a fourth-round knockout victory. Had his career not been cut short by a non-boxing accident, there is no telling how far he could have gone.
Willie Pep said: "He beat me with a double arm lock."
Sandy Saddler said: "I thought a punch to the kidney did it. If they say I twisted his arm, okay, I twisted it."
8. Sugar Ray Leonard's record was 35-3-1 with 25 KOs. Like Muhammad Ali, he was equipped with super speed, ability, and charisma. Leonard filled the boxing void left when Ali retired in 1981. With the American public in search of a new boxing superstar, Leonard came along at just the right moment. Like Ali, he eventually became another right person for the right time. An Olympic gold medal winner, he was named Fighter of the Decade for the 1980s. Ray won an unprecedented five world titles in five weight classes and competed in some of the era's most memorable bouts. Sugar Ray also won the unofficial round robin of his era by beating Benitiz, Duran, Hearns and Hagler—enough of a platform for entry into any Boxing Hall of Fame. No one could exploit an opponent's weaknesses better than Leonard and there have been few more ruthless closers in boxing history. Sugar Ray Leonard was the first boxer to earn over $100 million dollars in purse money. Unfortunately and, like so many, Ray stayed on two fights too many.
9. Roberto "Manos de Piedra" Duran finished with a 103-16 with 70 KOs record. He was regarded by many as the greatest lightweight of all time and one of the top five pound-for-pound fighters ever. He held world titles at four different weights: lightweight (1972–79), welterweight (1980), junior middleweight (1983–84), and middleweight (1989). He was also the only boxer to have fought in five different decades. When he lost to Sugar Ray Leonard in 1980, his record was 71-1.
After hitting a bad patch in 1982, he mounted a comeback and beat fellow Hall of Famer Pipino Cuevas by stoppage. Against WBA junior middleweight hampion Davey Moore in June 1983, Roberto showed his savage side by perpetrating a brutal beatdown. The fight was finally stopped in the eighth round as Moore was taking an unnecessarily bloody beating. Duran had won his third world title. The crowd was up and roaring, "Doooooran, Doooooran." He later beat Iran "The Blade" Barkley in a thriller to cop his final championship. Again, "Dooooooran,  Doooooran" rang out. Both were spine tingling affairs.  Even at the end of his long career, an argument can be made that he should have been given at least one decision against both Hector Camacho and Vinny Pazienza.
10. As for Number 10, a number of possibilities emerge. Great fighters like Roy Jones Jr., Aaron Pryor, Marvelous Marvin Hagler, Archie Moore, Salvador Sanchez, and Julio Cesar Chavez Sr. could fill the slot, but if forced to pick just one man who fought at the very highest level of competition, it would be difficult not to select the great "Cincinnati Cobra," Ezzard Mack Charles.
10. Ezzard Charles (1940-1959)
Charles was a 1939 Chicago Golden Gloves Champion and National AAU titleholder (reportedly his amateur record was 42-0) who turned pro the following year and fought until 1959 finishing with a record of 90-25-1 (58 KOs). But it's his level of opposition that stands out. In 1954, he fought Rocky Marciano twice—grueling fights that may have "damaged" him (referee Ruby Goldstein said he did not have to say "Break" at any time during the first bout). He iced both bomber Bob Satterfield and tough Coley Wallace, lost decisions to Harold Johnson (41-5) and Nino Valdes, and beat Billy Gilliam, Rex Layne, Tommy Harrison (of' "Resurrecting the Champ" fame) and rugged Wes Bascom. The following year, he fought Charley Norkus and Tommy "Hurricane" Jackson (twice).
The Cobra did his best work prior to 1952 when he beat Joe Maxim five times  (they fought 62 rounds in all), Layne, Jersey Joe Walcott twice, mean and dirty Lee Oma, Nick "The Fighting Marine" Barone, Joe Louis , Freddie Beshore (in a classic), Gus Lesnevich, Archie Moore thrice (88-13-8 coming in), and the great Jimmy Bivins twice.
Like many greats who hang on too long, Charles faded into obscurity, especially after his last draining fight against Marciano. And from 1955 until his retirement in 1959, he fought twenty four times, winning only ten which, of course, diluted to some extent his legacy. However, nothing can ever dilute the following encapsulation reflecting, in part, the incredible level of his opposition:
Rocky Marciano (twice) IBHF/WBHF
Joe Louis IBHF/WBHF
Jersey Joe Walcott (four times) IBHF/WBHF
Archie Moore (thrice) IBHF/WBHF
Rex Layne (thrice)
Joe Maxim (five times) IBHF/WBHF
Jimmy Bivins (four times) IBHF/WBHF
Charley Burley (twice) IBHF/WBHF
Lloyd Marshall (thrice) WBHF
Gus Lesnevich WBHF
Ken Overlin (twice)
Elmer Ray (twice)
Harold Johnson IBHF/WBHF
Bob Satterfield
Ezzard Charles died in 1975 from ALS, also known as Lou Gehrig's disease at the young age of 53. Charles was inducted into the World Boxing Hall of Fame in 1983 and the International Boxing Hall of Fame in 1990.
"Someday, maybe, the public is going to abandon comparisons with Joe Louis and accept Ezzard Charles for what he was – the best fist-fighter of his particular time."—Red Smith
Part 1: Ted Sares Top Twenty-Five Pound-for-Pound Fighters (Since 1945)
Part 3: Ted Sares Top Twenty-Five Pound-for-Pound Fighters (Since 1945)
Part 4: Ted Sares Top Twenty-Five Pound-for-Pound Fighters (Since 1945)
Part 5: Ted Sares Top Twenty-Five Pound-for-Pound Fighters (Since 1945)

Bonus Instalment: Ted Sares Top Twenty-Five Pound-for-Pound Fighters (Since 1945)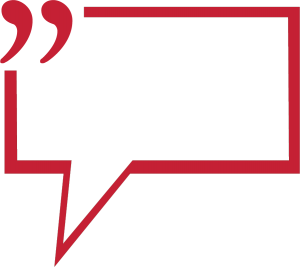 Click Here, If you wish to add a COMMENT to the above article or any of the Ringnews24 boxing articles.