Part 3: Ted Sares Top Twenty-Five Pound-for-Pound Fighters (Since 1945)
My Top Twenty-Five Pound-for-Pound Fighters (Since 1945)
Third in a 5-Part Series
In Parts One and two, the following were cited:
1. Sugar Ray Robinson
2. Willie Pep
3. Joe Louis
4. Eder Jofre
5. Muhammad Ali
6. Carlos Monzon
7. Sandy Saddler
8. Sugar Ray Leonard
9. Roberto Duran
10. Ezzard Charles
Here are the next five:
11. Salvador "Chava" Sanchez finished with 44-1-1 record with 32 KOs when his career, like that of the great Japanese fighter Masao Ohba, was cut short by fate when he drove his Porsche into a truck on a lonely Mexican road. At the time of his death, he was considered one of the top pound-for-pound fighters in the world. An unusually slick boxer, Sanchez possessed a granite chin and solid power in both hands but was not a brawler. Instead, he used his amazing endurance, counterpunching ability and footwork to skillfully breakdown and stop his opponents.
In August 1981 in Las Vegas, WBC featherweight champion Sanchez defended his title against WBC super bantamweight champion Wilfredo Gomez, from Puerto Rico. Sanchez was 41-1-1 at the time. Gomez was undefeated at 32-0-1. It was a classic Mexico vs. Puerto Rico faceoff. In what was called "The Battle of the Little Giants," millions of Hispanics mobbed closed-circuit TV outlets to watch. The warriors did not disappoint. The 21-year-old Sanchez took the favored Gomez's best shots and then put a wicked beating on the courageous but outgunned Bazooka until the fight was stopped in the eighth round. Chants of "ME-HI-CO! ME-HI-CO!" echoed through Caesars Palace as a jubilant Sanchez was lifted up and carried about the ring.
In the ninth defense of his WBC featherweight title, Chava battled an unknown Ghanaian, Azumah Nelson, at Madison Square Garden. The relentless Nelson proved to be a stern test and gave Sanchez all he could handle. Sanchez managed to drop Nelson in the seventh round, but the skilled and game Nelson kept coming. In the last round and with the fight close, Chava took matters into his own hands by finally putting his punches together in a punishing and decisive combination that dropped Nelson for the second time in the fight. Nelson rose but was hurt. Chava quickly closed matters.
There was talk of a rematch but tragically, on August 12, 1982, he died in a fatal car accident. He was only twenty-three. The entire country of Mexico and the global boxing community mourned his untimely passing.
During Sanchez's title reign, the total won-loss record of his opponents was 342-17-1.He had many great matchups and big paydays awaiting him. How he would have fared is conjectural, but that is part of the legend of Salvador Sanchez. He was inducted into the IBHOF in 1991.
"Death comes to all. But great achievements build a monument which shall endure until the sun grows cold."—George Fabricius
12. Julio Cesar "J.C. Superstar" Chavez, 104-5-2 with 80 KOs, won five world titles in three different divisions. He was the very essence of the ultra-macho Mexican fighter. Having beaten over 10 former world champions, Chavez did everything expected of a legend and more. He won his first championship, the vacant WBC super featherweight title, in 1884 by knocking out fellow Mexican Mario Martínez and defended that title 10 times. In 1987, he moved up to the lightweight division and, angered by how the Puerto Rican bomber, Edwin Rosario, had supposedly insulted the Mexican people prior to the match, defeated him with a vicious 11th round stoppage to win the WBA lightweight championship.
With an incoming style that destroyed the bodies of his opponents,Cahvez continued his reign of terror. He beat Greg Haugen before an astounding 136,000 fans at Estadio Azteca. Again, pre-fight insults, albeit not without some humor, played a part in the brutal beating suffered by Haugen. Finally, he faced underdog Frankie Randall in January 1994 and was knocked down for the first time in his career. He lost a split decision—his first defeat. Chavez would then win some and lose some, including stoppage losses at the hands of Oscar De La Hoya and Kostya Tszyu. He would move in and out of retirement until 2005, when he finally called it quits with an old-school mark of 108-6-2 (87 KOs) and the record for most successful defenses of world titles (27) and most title fights (37). Julio also earned the second best winning streak (89-0) of an undefeated fighter in boxing history. He retired in 2005 without doing harm to his great legacy.
"El Leon de Culiacan's 'track-them down-and–execute' style of fighting will live on in fistic lore."—Johnny Ortiz
13. Marvelous Marvin Hagler. Though born in Newark, NJ, he started his serious boxing career in gritty Brockton, Mass. After winning 57 amateur fights and the 1973 AAU national middleweight championship, he turned professional and the rest is, of course, well documented.  Rocky Marciano, an inspiration for Hagler, first called national attention to Brockton, but Hagler put it on the global map. Giving new meaning to the term "avoided fighter," Marvelous Marvin's final record was 62-3-2 with 52 coming by way of KO. He was the undisputed middleweight champion from 1980 to 1987 and made 12 title defenses. He also holds the highest KO% of all middleweight champions at 78%. An intensely loyal man, Hagler's close and enduring relationship with trainer Goody Petronelli was based on a handshake.
Marvelous Marvin was the quintessential blue-collar fighter, possessing a granite chin, great focus, a superb work ethic, and a fearsome and intimidating persona. He often traveled to other fighters' hometowns for fights, and some of his most memorable pre-title competition came in boxing-crazy Philadelphia. When Hagler entered the ring in a white hooded robe and bald head, there were neon-like flashes of nourish menace.
Among Hagler's victims were William "Caveman" Lee, Vito Antuofermo, Tony Sibson, Fulgencio Obelmejias, Mustafa Hamsho, Roberto Duran, Juan Roldan, and John Mugabi. His unmitigated and thrilling three-round shootout with Tommy Hearns is regarded as one of the best action fights of all time. Hagler did several things very well, but he did one thing exceptionally well and that was to win. He also was one of the few who left boxing (in 1987) on his own terms.
He was listed at No. 35 on Ring magazine's "Greatest Punchers" list.
"It had two terrific fighters determined to search and destroy (although little time was spent searching). The Ring called the bout the most electrifying eight minutes ever and Hagler-Hearns won Fight of the Year honors for 1985, despite lasting only three rounds."—From Boxing.com, April 24, 2012
14. Tie between Pernell "Sweet Pea" Whitaker and Aaron "The Hawk" Pryor
Pernell Whitaker was the lightweight silver medalist at the 1982 World Championships, followed by winning the gold medals at the 1983 Pan American Games and the 1984 Olympics.
During his professional career, he became world champion in four different weight divisions and retired in 20011 with a final slate of 40-4-1-1. He fought such noteworthy opponents as Greg Haugen, James "Buddy" McGirt, Julio Cesar Chavez,
Azumah Nelson, Oscar De La Hoya, and Felix Trinidad. In fact, at least eight his opponents were undefeated at the time he met them. His draw with Chavez in 1993 and his SD loss to Jose Louis Ramirez in 1988 are considered among the worst decisions in boxing history.
Sweet Pea, a slick and technically gifted southpaw, possessed defensive abilities ranked among the best in boxing history. In many respects, he was Floyd Mayweather Jr. before Floyd Mayweather Jr. He could shuck and jive his body fluidly out of harm's way and while he might not appease a blood-thirsty fan, he was a purist's delight. Fighters who can score knockouts tend to carry more cachet than slick stylists. Whitaker, however, carried plenty of cachet, but maybe his style was the cause for not winning two fights in which he dominated.
For his achievements, he was named the 1989 Fighter of the Year by Ring magazine and also by the Boxing Writers Association of America for both 1989 and 1993. Ring ranked him number 10 in their list of 100 Greatest Fighters of the Last 80 Years. Whitaker was inducted into the International Boxing Hall of Fame in his first year of eligibility in 2007 and into the WBHOF in 2008. In 2010, he was inducted into the Hampton Roads Sports Hall of Fame, honoring those who have contributed to sports in southeastern Virginia.
And then there's Aaron Pryor. This KO artist's final record was a superior 38-1 with 35 KOs. Not unlike Tito Trinidad, Saad Muhammad, Danny "Little Red" Lopez, and Jaime Garza, Pryor would frequently get off the canvas and with whirlwind abandon, knock out his opponents with a volley of assorted punches. This, of course, greatly enhanced his fan-appeal. Pryor's immense determination, energy, and stamina earned him the chance to fight legendary Colombian champion Antonio Cervantes in August of 1980. Pryor stopped Cervantes in four dominant rounds and his career took off. After a number of wins, he fought and stopped Alexis Arguello in a classic ebb and flow battle in 1982. Ring magazine called it both the Fight of the Year and the Fight of the Decade. He dispatched a damaged Arguello in their rematch and after the fight, both men announced, albeit prematurely, that they were retiring from boxing.
The Hawk proved dominant as he defended his title as the junior welterweight champion 11 times before retiring in 1985, but then made an unwise comeback that lasted until 1990, a comeback which, fortunately, did little harm to his legacy.
"He was just too strong. When I went down the second time, I thought, 'My God, what's happening?' Then the next round I hit him with a couple of good shots and nothing happened, and I thought, 'Jesus, he's not human.'"—Alexis Arguello
Pryor was inducted into the IBHOF in 1996
15. Khaosai Galaxy (Sura Saenkham). Aside from his fluke loss to Sakda "Sak Galaxy" Saksuree, 9-9, for the Thai bantamweight title in 1981, which he quickly avenged by KO, Galaxy never took part in what could be called a close fight. He finished his remarkable career with a record of 49-1 with 43 coming by way of stoppage. Once he became champion, he won 19 consecutive title fights during a seven-year span. He was listed at No. 19 on Ring magazine's Greatest Punchers list.
There was nothing quite like watching Khaosai fight during a hot and steamy night in Bangkok where the ex-kick boxer enjoyed cult-like popularity Sometimes called "The Thai Tyson," Galaxy possessed "dynamite laden" fists. With a staggering KO percentage of 86%, he had one-punch knockout power. He could stun an opponent with a single punch, setting him up for certain closure. When this happened, he would move in while imposing his tremendous physique. His fists and arms would be held high ready to cut loose. As he got close, the frenzied crowd would be screaming for the end. Once he had his man hurt, he gave new meaning to the word "closure."
The hard-hitting southpaw did his thing against Mexicans, Venezuelans, South Koreans, Japanese, Colombians, Indonesians, Panamanians, Dominicans, Americans, Filipinos, and even warriors from the Thailand.
Khaosai won the WBA Boxer of the Year award twice, in 1989 and 1990. In 1999, he was elected to the International Boxing Hall of Fame. He is acknowledged by many as the best 115-pounder in history, as well as one of the greatest and most dominant fighters from Asia, though some might argue that his level of opposition could have been better.
Galaxy remains a national hero in his native Thailand.  When he retired after beating Armando "Monstruo" Castro in December 1991, he joined a close fraternity of savvy Asian fighters who retired as World Champions and stayed retired.
Part 1: Ted Sares Top Twenty-Five Pound-for-Pound Fighters (Since 1945)
Part 2: Ted Sares Top Twenty-Five Pound-for-Pound Fighters (Since 1945)
Part 4: Ted Sares Top Twenty-Five Pound-for-Pound Fighters (Since 1945)
Part 5: Ted Sares Top Twenty-Five Pound-for-Pound Fighters (Since 1945)

Bonus Instalment: Ted Sares Top Twenty-Five Pound-for-Pound Fighters (Since 1945)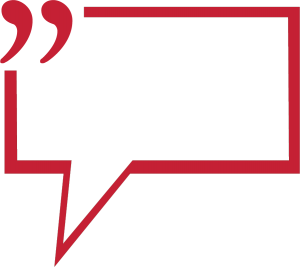 Click Here, If you wish to add a COMMENT to the above article or any of the Ringnews24 boxing articles.