Part 4: Ted Sares Top Twenty-Five Pound-for-Pound Fighters (Since 1945)
My Top Twenty-Five Pound-for-Pound Fighters (Since 1945)
Fourth in a 5-Part Series
In Parts one, two, and three, the following boxers were listed:
1. Sugar Ray Robinson
2. Willie Pep
3. Joe Louis
4. Eder Jofre
5. Muhammad Ali
6. Carlos Monzon
7. Sandy Saddler
8. Sugar Ray Leonard
9. Roberto Duran
10. Ezzard Charles
11. Salvador Sanchez
12. Julio Cesar Chávez Sr.
13. Marvelous Marvin Hagler
14. Tie between Pernell Whitaker and Aaron Pryor
15. Khaosai Galaxy
Here are the next five and they did not come easy:
16. Archie Moore ranks number 4 on The Ring's list's list of "100 greatest punchers of all time," number 14 on its list of the "80 Best Fighters of the Last 80 Years," and has the longest reign in light heavyweight history. Moore had an astounding record of 194-26-8-1 with 141 KOs.
Having fought for an amazing 27 years, Moore knocked out more opponents than anyone else in the history of boxing. He became the light heavyweight champion at the age of 39 and is the only man to have fought both Rocky Marciano and Muhammad Ali. The cagey Moore—the quintessential cutie—fought just about everyone in just about every location and arguably developed the cross-armed defense used by many fighters out of the San Diego area. Moore was a mainstay in the 175-pound rankings until 1952 when he beat light heavyweight champion Joey Maxim by decision. He held the coveted title for almost 10 years. In 1955, he made an ill-fated attempt to win the heavyweight title from Rocky Marciano. Although he dropped Marciano early in the fight, Rocky stopped Archie in the ninth. A year later, Moore met Floyd Patterson for the vacant heavyweight crown but was stopped in five. Like Bob Foster, Moore was nearly unbeatable at light heavyweight but had trouble when he moved up in weight. He made nine title defenses and engaged in one of the greatest fights in boxing history with Canadian Yvon Durelle. Archie was dropped three times in the first round and once in the fifth round. But he responded by dropping Durelle in the seventh and knocking him out in the 11th round. Moore fought nine world champions and seven Hall-of-Famer, and had multi-fight series with some of the game's top fighters. He was the oldest boxer to win the world's light heavyweight crown, and is believed to be the only boxer to have boxed professionally in the eras of Louis, Marciano, and Ali.
The Old Mongoose" was inducted into the IBHOF in 1990. He also belongs in the Breitbard Hall of Fame (San Diego), St. Louis Walk of Fame, California Boxing Hall of Fame, among other honors too numerous to list here.
He remained active in boxing as a trainer and once worked with a young Ali and later with heavyweight champion George Foreman. The ageless warrior passed away in 1998 at age 84.
17. Ricardo "Finito "Lopez. He fought in the 105-pound Strawweight division, and despite their greatness, the little men of boxing rarely attract much attention, but Finito got mine. With a 51–0–1 record and 38 KOs overall, Lopez had an amazing 25-0-1 championship run. He was like a miniature Joe Louis. He could crack but he also could be a stylist. His last victory, a KO victory over recent world champion Zolani Petelo, book-ended his career with solid efforts and showed that his skills remained intact. He was a dominant world champion for over ten years and fought many of his opponents in their home countries of Japan, South Korea and Thailand. He fought ten times in Las Vegas and also battled in California and Texas. Like Rocky Marciano, you can't argue with perfection. At the end of the fight, it's whose hand the referee raises that matters and Finito's hand was raised 51 out of 52 times!
The only mark on his record was an eighth-round technical draw against tough Rosendo Alvarez in March 1998, an outcome he avenged in a rematch that might well have been the Fight of the Year had it not been for Robinson-Gatti. Lopez and
Alvarez let it all hang out in the final round, each fighting as if he were behind in the cards. Though many thought Lopez had dominated, the judges had it 115-113 Alvarez, 116-112 Lopez, and 118-110 Lopez. "Finito" had unified the WBC and WBA Strawweight championships in dramatic fashion.
Ricardo was a great sportsman, always complimenting his opponents and never making self-promoting boasts. In this respect, he was "old school." He was a 2007 Hall of Fame inductee along with Roberto Duran and Pernell Whittaker. Oh yes, he had an undefeated percentage (sometimes referred to as a winning percentage) of 98%!
18. Kid Gavilan, known as the Cuban Hawk, finished with a record of 108-30-5 and remarkably was never stopped. He may have had the greatest chin in boxing history. In my opinion, The Kid was the best of the many great Cuban exports, even better than Luis Manuel "El Feo" Rodriguez. This select group also included Ultimino "Sugar" Ramos, Jose Napoles, Florentino Fernández, Benny "Kid" Paret, Orlando Zulueta, Jose Stable and Jose Legra. He came out of the Cuban sugar fields to become the world welterweight champion of the early 1950s, displaying a flashy style that featured his signature bolo punch, a looping, whirling uppercut that was flashier than it was effective. He said he developed the punch cutting sugar cane with a machete.
The Kid was a staple in the early years of TV boxing, eventually appearing in 34 televised bouts. He captured the welterweight title in a 15-round decision over Johnny Bratton in May 1951. He took the crown that Sugar Ray Robinson had vacated when he defeated Jake LaMotta for the middleweight championship.
Gavilan made seven successful defenses of his title, defeating, among others, Carmen Basilio and Billy Graham, whom he outpointed twice. The following were among his best performances: Carmen Basilio (W 15), Beau Jack (W 10), Ike Williams (W twice), Ray Robinson (L 15), Billy Graham (W thrice), Gil Turner (KO 11), Walter Cartier (KO 10), Johnny Bratton (W twice), Chuck Davey (KO 10), and Tony Janiro (W twice). His KO of local favorite Gil Turner in Philadelphia in July 1952 set an attendance record of 39,025 for a welterweight title fight that lasted until the 1980 Roberto Duran-Ray Leonard classic in Montreal
Arthur Daley wrote in The Times in 1954: "Gavilan will let go with a furious flurry, almost like a madman gone berserk. Then he'll coast. Then, with a quick peek at the clock, he'll time his closing sprint just before the end of each round with the hope of convincing the ring officials that he's delivered that identical kind of fisticuffing for the entire three minutes. Even the least gullible of them sometimes find it difficult to disregard the psychological seed he's planted, especially in a close round.''
In 1990, The Kid was among the first inductees in the International Boxing Hall of Fame. He remains a hero to the people of Cuba.
19. Jose Napoles. With an amateur mark of 114-1 and a professional record of 81-7-1 with 54 KO's, Jose "Mantequilla" Nápoles was one of the greatest welterweights of all time. Trained by Angelo Dundee, his combination of speed, elegance and power thrilled fans during his Hall of Fame career. He won the WBC/WBA welterweight titles in 1969 and successfully defended the crown fourteen times and was a dominant force in his division.
"He was smooth and slick; He could attack, box, punch, defend, endure – whatever it took; He packed nice solid punches along with his fighting 'savvy' and demonstrated his skills time and again; During his career, he was an outstanding lightweight and light welterweight – then moved up and won the WBC Welterweight Championship of the World and the WBA Welterweight Championship of the World."—Tracy Callis,  IBRO historian, assisted by Seth Callis.
Among his victims were such top tier fighters as Emile Griffith, Curtis Cokes (twice), Carlos Hernandez, Eddie Perkins, Clyde Gray, Hedgemon Lewis (twice), Billy Backus, Alfredo Urbina, Johnny Santos, Ralph Charles, Ernie Lopez (twice), Armando Muniz (twice),  Eugenio Espinoza, Roger Menetrey, Horacio Agustin Saldano, Adolph Pruitt (twice), L. C. Morgan (thrice),Ralph Charles, Kid Anahuac, Giordano Campari, Edmundo Leite, Angel Robinson Garcia, Rolando "Chico" Morales, Jean Josselin, Ramon Bobby Cervantes, and Bernabe "Baby" Vasquez. His first win over Cokes gave him the coveted welterweight titles.
"He (Cokes) didn't know where all the blows were coming from. I spread mantequilla (butter) on him and he didn't see me."—Jose Napoles
During his great run from 1969 to 1975, he lost to Billy Backus on a bad cut in 1970 but avenged the loss six months later with a TKO. He then stepped up in weight but lost by TKO to Carlos Monzon for the WBC and WBA middleweight titles in 1974. Between a shocking upset loss to L.C. Morgan in 1966 and the first Backus fight, Mantequilla won 20 in a row. Between the Backus loss and the Monzon defeat, he won another 12 straight.
After losing on cuts to John Stracey in his last fight, Napoles retired and stayed retired. However, like fellow Cuban great Kid Gavilan, Napoles fell on hard times. Sadly, and according to a report in the El Paso Times, he is "down and out – physically and financially."
Herb Goldman ranked Napoles as the number four all-time welterweight. Jose was inducted into the World Boxing Hall of Fame in 1984 and the International Boxing Hall of Fame in 1990.
20. Larry "The Easton Assassin" Holmes had a final record of 69-6 with 44 KOs. He was an old-school type, always ready and eager to enter the ring, sometimes fighting as many as nine times in one year. Holmes was under-appreciated by fans since he followed the more charismatic Ali, but arguably he possessed the best jab in modern boxing history, a solid chin, and a great resilience as evidenced in his fights with Shavers, Snipes, and Weaver. The "Assassin" was a dominant champion who never backed down from any contender throughout his career. His second loss to Michael Spinks is considered among the worst decisions in boxing history and some believe there may even have been some political implications behind it.
Holmes won his first 48 pro bouts and fell just one short of matching Rocky Marciano's career record of 49-0 when he lost to Michael Spinks in 1985. He retired after losing the controversial rematch to Spinks, but made repeated, albeit unsuccessful, comebacks in three further attempts to regain the title, the last in 1995.
Holmes' victory over Earnie Shavers in 1978 set up a title shot between Holmes and WBC heavyweight champion Ken Norton on June 9, 1978. The fight between Holmes and Norton was a tough, competitive fight. After fourteen rounds, all three judges had the fight scored dead even at seven rounds each. Holmes rallied late in the incredible fifteenth to win the round on two scorecards and take the title by a split decision. It was a classic battle.
Holmes' iconic fight with "Irish" Gerry Cooney on June 11, 1982, was orchestrated as white vs. black. In reality, however, the formula was white vs. black equals green, as neither fighter was concerned about race. Holmes took the highly anticipated encounter with a TKO win coming in the thirteenth round when Cooney's corner threw in the towel ending what had been a thrilling fight.
The quality of Larry's opposition was arguably as great as that of any fighter of his era with the possible exception of Evander Holyfield and Ali. It included Mike Weaver (twice), Oliver McCall. Michael Spinks (twice), Scott Ledoux, Cooney, Mike Tyson, Ray Mercer, Carl Williams, Leroy Jones, James "Bonecrusher" Smith (twice), Tim Witherspoon, Scott Frank, David Bey,  Renaldo Snipes, Trevor Berbick, Tex Cobb, Ali, Ernie Shavers (twice), Kenny Norton, Roy "Tiger" Williams, and Holyfield.  A little known fact is that fourteen of his opponents after the Norton fight came in undefeated. Unlike many retired boxers, Holmes invested his money wisely and manages several business enterprises in Easton, PA.
"Ali was a guy that had a lot of discipline. If you hung around him, you'd be able to get some of that discipline that he had. And I learned from that. He was a sweet man."—Holmes
Part 1: Ted Sares Top Twenty-Five Pound-for-Pound Fighters (Since 1945)
Part 2: Ted Sares Top Twenty-Five Pound-for-Pound Fighters (Since 1945)
Part 3: Ted Sares Top Twenty-Five Pound-for-Pound Fighters (Since 1945)
Part 5: Ted Sares Top Twenty-Five Pound-for-Pound Fighters (Since 1945)

Bonus Instalment: Ted Sares Top Twenty-Five Pound-for-Pound Fighters (Since 1945)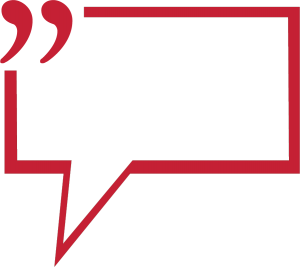 Click Here, If you wish to add a COMMENT to the above article or any of the Ringnews24 boxing articles.