Curtis Stevens Interview on N'Dam: "How much running can he really do?"
Ringnews24 had the chance to chat with Middleweight contender Curtis "Showtime" Stevens (27-4, 20 KOS) and speak about his next fight against Hassan N'Dam N'Jikam (30-1, 18 KOs).  The 12 round scrap is the main event on ESPN Friday Night Fights taking place on October 1st.  This is an important fight for both combatants because the winner will be offered the opportunity to fight for the IBF middleweight title.  Stevens talked about his training leading to his fight with N'Dam, his desire to become a world champion, a possible fight against Peter Quillin, and a rematch against Golovkin, among other things.
Ringnews24: Your next fight is on October 1st, which is about one week away; take us through your training routine on the final week before your fight.
Stevens: My training is just regular.  Everyone's last week of training is different.  My last week is hectic.  Monday is light. Tuesday I had 12 rounds of sparring, my last sparring [session].  Wednesday was our last drill day.  Thursday I'll get up for a six mile run then jump on a plane for California and relax after that.  And Friday just sharpen up a little bit.
Ringnews24: I am sure you've seen tape of your opponent; you've seen his fight with Peter Quillin.  How do you describe N'Dam's style and how do you think he'll approach the fight next week?
Stevens: I am only going by what I've been seeing.  He's been telling me on Twitter than he's going to give me a boxing lesson.  But from what I've seen on tape he has sort of an Olympic style of fighting.  He likes to pitty pat and move, pitty pat and run, then try to hold.  His shots look like he's trying to hurt you, but he's really trying to stay away from you.
Ringnews24: Have you encountered a similar style to N'Dam in your career? Any fighter that you think has a similar style?
Stevens: When I fought Andre Dirrell, but he's no Andre Dirrell.  Dirrell didn't want to get hit.  Andre Dirrell and I are friends and we've been in training camps together, he knows what I am capable of.  Dirrell would pot shot and move, slide out.  N'Dam doesn't really engage, he tries to throw many punches and move. 
Ringnews24: In his fight against Quillin, N'Dam was dropped many times but not knocked out.  Is your plan to go in there and knock this guy out?
Stevens: From my past couple of fights I noticed that I was trying to set one punch and go for the knockout.  In this fight I am going back to my old style, if the knockout comes then it comes.  I am in there for the win, if that wins comes by knockout then more power to me.  If it goes to 12 rounds even more power to me.  I am going in there to have fun, let my hands go and just get the win. 
Ringnews24: You fought the best guy in the division (Golovkin) and you are coming off a great win against Tureano.  How does that prepare you for a guy like N'Dam who has a more slick style?
Stevens: Every fight is different.  I am not going to brawl in every fight; I am not going to box in every fight.  I fought the greatest (boxers) in the amateurs; I fought the greatest at the pros.  When I go in there to fight you are not going to show me anything I haven't seen before.  He's no Andre Dirrell so how much running can he really do?
Ringnews24: A lot of fans have been calling for a fight between you and former Champion Peter Quillin.  Is that a fight that you would consider now, even though he doesn't have a belt? Or is your goal to go after a title?
Stevens: I am reaching for titles; my goal is to become a world champion.  After my goal is complete then fine, if his daddy Al Haymon let him fight then anything is negotiable.  But he had the title and he didn't want to fight me, he didn't want to give me a shot.  But everything is negotiable; I am not scared of fighting anybody.  I am willing to fight anyone if the numbers is right.
Ringnews24: Assuming everything goes well on October 1st and you suffer no injuries, is your goal to fight again this year?
Stevens: When I get past N'Dam then I have to wait for the result of Soliman/Taylor.  Hopefully I can become world champ before the year ends.  But I don't know if it will be before or after the end of the year.  But the next fight will probably be in January or February of next year.  But if it was up to me I'll try to get another one in there.
Ringnews24: How do you see the fight between Soliman and Taylor playing out?
Stevens: First of all, I don't even know how the f*ck Jermaine Taylor got a title shot.  Why didn't Taylor and N'Dam fight and give me the title shot? But this is the F*cked up thing in boxing, you know?  I don't care if Soliman wins or Taylor wins, they are both old, they both need to be retired.  Whoever wins I am just gonna retire their asses.
Ringnews24: There are a lot of names in the middleweight division.  Play matchmaker and pick a guy who you would want to fight.
Stevens: Oh, it would be GGG again.  I want that again.  I want mines back.  You are not going to take me out that easy.  Nobody wants to fight him so I'll step up to the plate again, if he gives me another shot at him.
Ringnews24: This is your first time fighting on the West Coast, how do you feel fighting at the Barker Hangar in California?
Stevens: Just another state, another ring, it doesn't matter, doesn't make a difference.  It's just the two of us in the ring, and the referee to protect one of us.  They can cheer all they want, can nobody help him.
Ringnews24: You are fighting on the main event of ESPN Friday Nights airing on Wednesday October 1st.  Tell the fans why they should tune in?
Stevens: You have two world class athletes fighting for a number one spot.  He's coming to win; I am coming to win so it just going to be an exciting fight.  He's a former world champ and I am a world class contender and I am coming for blood.  He wants to be world champion again, and I want to be a world champ.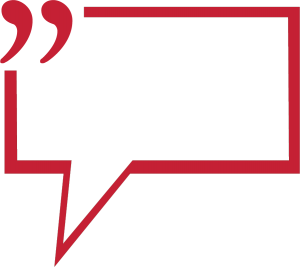 Click Here, If you wish to add a COMMENT to the above article or any of the Ringnews24 boxing articles.