Another week, another controversy in boxing
Of course, the headline to this piece refers to the WBO super-middleweight title fight on Saturday, in which champion Arthur Abraham retained his title against Liverpool's Paul Smith, with a unanimous decision.  The furore and outcry that followed the announcement of the decision has both amazed and disappointed this writer.  I genuinely believe that the vast majority of the negativity that surrounded the "bad" "hometown" decision emanates from the jingoistic, and quite frankly, insulting commentary provided yet again by Sky television's team of Nick Halling and Jim Watt.  Insulting, that is, to genuine boxing devotees and true followers of the sport.
When looked at closely, who, even in the horribly biased Sky team, had Smith actually winning the fight?  In the studio, both Nathan Cleverly and Martin Murray had it a draw.  Halling, himself, said that Smith needed the last round to take the decision, and admitted that Abraham had taken that round.  Only Watt, who had Smith winning by two points, and Johnny Nelson, had Smith ahead at the end.  Even Smith's trainer, Joe Gallagher, said afterwards that he had scored it a draw.  Where then has the outrage come from and the demand for a rematch for Smith?  Smith and his team would have known beforehand that he would have to win clearly to come away with a victory.  Did he do so?  Even on the evidence of the Sky team – no, he absolutely did not.
As I often do, I quote the figures of Bobby Hunter's (@fightscorecollector) excellent and invaluable collection of scores from ringsiders and journalists in the hours following the fight, commissioned by Boxing News for their website.  Of 51 scores collected, only nine had Smith winning – this included, by the way, the Sky team.  Remove their results and the 30 that had Abraham winning would be even more dominant.  The average score, according to Bobby, was 115-114 for Abraham.  The median score (which involves discarding the widest scores on each side) was 115-113 for Abraham.  Incidentally, I scored the fight 116-112 for Abraham, as did Graham Houston.  Graham, former editor of Boxing News and staple writer for Boxing Monthly, is one of the most experienced and respected boxing journalists in the world.  To share an opinion with such exalted company is fine by me.
The outcry obviously stems from the wideness of the official cards.  Granted, the Spanish judge's 119-109 gives no credit to Smith's spirited fightback in the second half of the contest, after he was easily dealt with in the first half.  I have no surprise though at the 117-111 score put in by Zoltan Enyedi.  Waleska Roldan's score was announced as 117-111 but seems to have been amended, as it appears on boxrec.com as 117-110.  Both of the latter judges credited Smith with three rounds.  As I could only give him four rounds, I cannot argue too much with those scores.  A lot of Abraham's fights seem to provoke some kind of controversy with the scoring.  This stems from his arms up in front of his face style, letting his opponent bang away, but really catching most of the shots on his tight guard.  Please look closely again at the first half of the fight, when Smith's jabs were virtually all hitting this guard, whilst his own head was getting snapped back time and again by the jab of Abraham.
For whatever reason, perhaps Abraham tired in the second half, or Smith realised that he did not really have that much in front of him, Smigga definitely came into the fight.  He won the second half of the fight for me and was able to trade on at least even terms with King Arthur, whilst outworking him.  Abraham steeled himself in the last round and took it, to consolidate his victory on the cards.  Once again though it was an unconvincing performance by Abraham.  The truth is that he is there to be taken.  Despite holding one of the major belts, in reality he would struggle to be ranked inside the top 10 super-middleweights in the world.  It will take a better fighter than Smith to end his career though.
Halling, in commentary, kept stating that everyone had expected Smith to get knocked out by Abraham.  Why?  As I stated in my preview, Arthur has not scored a stoppage victory in two years.  He is just not that hard a puncher at super-middleweight.  Halling also stated more than once that Smith had now proven himself to be world class, having stepped up to that level for the first time.  What about Groves?  What about DeGale?  Smith was blown away by both of these.  Both are world class.  Both would beat Abraham.  Too much credence is given to holding these "championship" belts.  Just because a fighter is classified as a "world champion" by one organisation or another, most definitely does not mean he is one of the elite fighters in his weight class.  Often, who holds these belts is decided by old men sitting in offices and is dependant on whose representative has greased their palms, metaphorically at least, the most.
The most laughable comment from Halling was his statement that Abraham's was a worried corner during a break in one of the later rounds.  On what basis did he believe this?  On the contrary, there were smiles and laughter in that corner during the first half of the fight.  They knew that they had nothing to fear on this night and that Smith had little to hurt them with.  I have seen every one of Abraham's fights going back to 2004.  On many occasions, particularly in recent years, his trainer Ulli Wegner has been apopleptic in the corner, screaming at his man and imploring him to, well, whatever he was imploring him to do!  On these occasions, Abraham was genuinely in a hard fight and was at risk of defeat and Wegner knew it.  There was nothing of this sort going on during Saturday's fight.
Eddie Hearn, Smith's promoter, said after the fight that it was close and a decision two points either way would have been acceptable.  So why now has he put in a complaint to the WBO about the decision?  Whether the decision was wide or otherwise on the cards for Abraham, Smith did not do nearly enough to warrant getting it.  Eddie is saying all the right things, but he knows the truth.  He should now concentrate on promoting Smigga's brother Callum, who will be a real threat in the division in the years to come.  Paul should now try to get the final notch on his coveted Lonsdale Belt, for which he requires one more successful defence.  If that defence comes against fellow Matchroom fighter Rocky Fielding however he will have his work cut out in doing so.
Of more concern to British boxing fans should be the horrible, jingoistic attitude that the Sky boxing team has.  Its buffoon-like commentating team is dangerous.  It creates controversy and brings a negative spotlight on the sport that it just does not need.  They are walking the same line as that egomaniac in America, Teddy Atlas, who sits through whole fights talking about American Football and Baseball and then complains that when the judges' cards do not reflect his, they are corrupt.  He really does influence people too.  This is worrying for the sport.  Commentators are there to call the action, not as cheerleaders!  Never forget either that Halling regularly referred to boxers as "bums" and "punchbags" during his stint presenting KOTV on Channel 4.  I once again commend the BoxNation commentary team for their considered and almost always impartial coverage of the fights.
It is also a concern that the one Sky boxing correspondent who has not regularly towed the company line, Glenn McCrory, did not have his contract renewed in the summer.  Was his rather maverick attitude the reason for him being let go?  If so, that is scandalous.  Glenn has since appeared on Sky, so maybe he is going to be allowed to continue, perhaps due to his popularity and support amongst fans and viewers.  It is probable though that he has had slapped legs and been warned about his future comments.
+ + +
The other main talking point in British boxing this week was the falling out of bed of the highly anticipated Billy Joe Saunders-Chris Eubank Jr. fight.  I stated last week, along with countless others, that I did not believe this fight would be happening until they were on their ring walks.  Sure enough, a charade was played out last Thursday in the form of a press conference, to which it was said Eubank had not showed and had not even signed a contract for the fight.  As with so many of Frank Warren's proposed "fights", I wonder if this one was ever going to happen.  How can you possibly get away with announcing such a major fight, when the fighters have not even signed a contract for said fight?  This is outrageous.
It is clear that Warren never wanted this match.  After both boxers won on his show in Manchester on 26 July, they both stated their desire for the match at ringside following their respective contests.  Billy Joe even took the ring microphone to call out Eubank Jr.  However, just three days later Billy Joe appeared on "Boxing Tonight" on BT Sport and said to the host Paul Dempsey that Eubank had not earned the fight with him and that he would be looking ahead to bigger challenges.  It was evident that Warren had tried to talk him out of the Eubank fight.  This is understandable as Billy Joe is currently the jewel in his crown and a loss to the untested, but highly dangerous, Eubank, would be a catastrophe for Warren.  He seems to have got his way after all.  On this occasion I lay no blame on either boxer.
News also appeared today that the equally-anticipated, although on a smaller scale, match between Thomas Stalker and Chris Jenkins would not be taking place on Warren's show in Liverpool in October after all.  How many people have bought tickets particularly wanting to see that superb match-up?  Once again, was there ever any intention by the promoter to have that fight take place?  This writer would have made Jenkins a hot favourite to win that encounter and it looked like early days indeed for Warren to be risking Stalker's undefeated record against such an accomplished domestic rival.
@RachelAylett1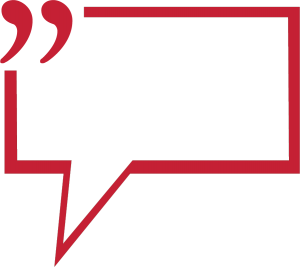 Click Here, If you wish to add a COMMENT to the above article or any of the Ringnews24 boxing articles.