Part 5: Ted Sares Top Twenty-Five Pound-for-Pound Fighters (Since 1945)
My Top Twenty-Five Pound-for-Pound Fighters (Since 1945)
Fifth in a 5-Part Series
Here, then, are the final five:
21. Alexis Arguello: The Explosive Thin Man" (El Flaco Explosivo) used his height and reach to leverage the tremendous one-punch power he possessed in his right hand.  He was able to impose his will on many of his opponents, often in their home country.
While Alexis suffered a first round TKO loss in his fourth professional fight in 1968, he won 36 of his next 38 bouts. In 1973, he beat Cuban Jose Legra (133-10-4) by first round TKO, but then lost to experienced WBA featherweight champion Ernesto Marcel in Panama in 1974. After 4 quick wins, he battled Ruben Olivares for the WBA title and in the 13th round, both men threw simultaneous hooks but Arguello's got there first and he became champion for the first time. After 4 successful defenses, he stopped Alfredo Escalera (in what was nicknamed "The Bloody Battle of Bayamon " to claim the super featherweight title in 1978. He defended it 8 times against the likes of Rafael Limon, Bobby Chacon, Ruben Castillo, and Rolando Navarrete. After beating Cornelius Boza-Edwards, Alexis beat Jim Watt in 1981 in London and became the WBC lightweight champion, a title he successfully defended 4 times. He was only the sixth boxer to win world titles in 3 divisions at the timer.
Argüello moved up in weight class once again, and on November 12, 1982, attempted to become the first world champion in 4 different categories, meeting the heavier  Aaron Pryor, but he was stopped in the 14th round in a tremendous back-and-forth fight. After two impressive wins over Vilomar Fernandez and Claude Noel, Alexis was KOd in a rematch with Pryor in 1983 and "retired."
In 1986, Arguello unretired to stop Billy Costello (31-1) in Reno, Nevada with his patented long right hand. Had he then retired, his career would have ended on a high, but like so many others, Arguello had financial needs that compelled a return. He came back in 194 and barely squeaked by terribly limited Jorge Palomares Lopez (2-12-1. Arguello was a shell of his former self. On January 21, 1995, he lost a UD to the "Pink Cat," feather-fisted Scott Walker. It was painful to witness this once noble and universally respected warrior lose to the Cat, but then, most ill-advised boxing comebacks are painful to witness. He retired for good in 1995 with a record of 82 -8 and 65 KO's, along with the recognition of being one of the sport's most respected fighters among fans, and fellow boxers.
Arguello was elected to the IBHOF in 1992. In 2008 he was honored by being selected as Nicaragua's flag-bearer at the Opening Ceremony of the Beijing Olympics.
22. Thomas Hearns: Nicknamed the "Motor City Cobra" and more famously "The Hitman," Hearns became the first boxer in history to win world titles in four divisions. His record was 61-5-1 with a KO percentage of 72%. His unforgettable battle for the middleweight championship against the menacing Marvelous Marvin Hagler on April 15, 1985 was full-tilt boogie and is hailed as one of the great bouts of the last thirty years. In fact, few fighters have participated in so many classics as this angular Detroit killing machine. Throw a dart and your are likely to hit names like LaPaglia, Olajide, Kinchen, Barkley, Juan Domingo Roldan, Maynard, Andries, DeWitt, Hutchings, Minichillo, Sutherland, Shields, Pepino Cuevas(against whom he won his first championship in 1980), Bruce Curry, Weston, Clyde Gray, and Finch.
His face-off with Sugar Ray Leonard in 1981 was a study in ebb and flow and demonstrated Tommy's great boxing ability, especially the manner in which he adjusted–though in a losing effort. His MD over Wilfred Benitez in 1981 and Virgil Hill ten years later affirmed this. But it was his one-punch KO power that endeared him to fans and his sedation of Roberto Duran in 1984 remains one of the truly indelible moments in modern boxing history.
Cuevas, Leonard, Benitez, Hagler, Duran and Hill are all members of the IBHOF. Barkley may not be far behind.
The Hit Man's "hit" on undefeated  James Schuler on October 3, 1986 showcased some of the most debilitating body work ever seen setting up "Black Gold" for a  first round sedation at the 1.13 mark. Tommy delivered it with a picture perfect right hand that was as clean as a whistle. Videos of this fight should be used to teach young fighters how to use body work to break an opponent down rapidly.
Shuler was killed shortly after in a tragic motorcycle accident. Thomas flew into Philadelphia and brought with him the North American Boxing Federation middleweight championship belt he had won from Shuler. He planned to give it to James' parents, Paul and Betty Shuler. "I think that he deserved it a lot more than I did," he said. "It's been in the family a long time, a lot longer than I had it."
Tommy was a boxer/puncher who knew how to work a ring. He was what excitement was all about and the fans sensed it even before the opening bell rang. He was unique.
Hearns was inducted into the IBHOF in 2012
23. Holman Williams: While I never had the good fortune to see Charley Burley in action, I did see Holman Williams. Therefore, I can include him here. But Burley would most certainly have been included had I witnessed him work.
Williams fought the great Burley seven times with three wins apiece and one no decision, though they may have fought one another even more in cash dukes. Holman was a member of Murderers Row, a group of great black boxers that battled in the 1930's into the late 1940's and who were avoided by elite white fighters because of their skills and sadly because of racial barriers that then existed. The group included  Hall of Famer Lloyd Marshall, Hall of Famer Charley Burley (maybe the best of the bunch), Hall of Famer Herbert "Cocoa Kid" Lewis Hardwick, the edgy an d dangerous Jack Chase, powerful Elmer "Violent" Ray, Aaron "Little Tiger" Wade , Bert Lytell (Chocolate Kid), Charley Williams, Eddie Booker, and others depending on which source one chooses to use. Holman, who curiously was half white, fought seven members of those ranks a total of thirty-six times. These men had to fight among themselves on a regular basis just to get a cash payday-and Holman was no exception as he also went up against Joe Carter, Kid Tunero, and Archie Moore.
Williams's talent far exceeded that of his contemporaries and once inspired stable-mate Eddie Futch to reportedly say that "he would rather watch Holman Williams shadow box than watch most other fighters in the ring." Holman, who was fastidious about the manner in which he trained, worked with Joe Louis and Futch. This slickster, who could adjust as necessary, was a defensive wizard who had all the tools including left hooks, right crosses, educated and set-up jabs, and superb ring movement
He fought Jake LaMotta and Marcel Cerdan only after he had been a pro fighter for almost fourteen years and after time had finally caught up to him. He lost to both on points. The only fighter to beat him consistently while in his prime was the great but also ignored Louis 'Cocoa' Kid who beat Williams eight times while losing only three times. Williams would lose 11 of his remaining 22 fights, as his magnificent reflexes left him. Still, he fought top-notch opposition right up to the end in1948, and some of those defeats were controversial as well. His final record was an amazing 146-30-11. And  he was stopped only three times—once on cuts! He fought many times in New Orleans and Chicago, but he was the essence of a road warrior and toiled at his trade in just about every big city in the country.
I almost got to see Williams fight Bob Satterfield in 1946 (at age 9) just before his LaMotta and Cerdan encounters, but unfortunately my dad took my much older brother instead (he had returned from the War in 1945) and their account was that Satterfield gave a great showing but simply could not reach Williams who was able to dodge and deflect the bomber's shots, though it would later be said that even when Bob missed, he could hurt you. As it was, Williams won an entertaining 10-round decision with Satterfield stalking throughout but never catching the veteran who used a superb left jab to keep the KO artist at bay.
Avoided by many of the higher ranked white fighters and historically neglected by all except aficionados, this superb technical boxing wizard fought the best of his time. Inducting him into the International Boxing Hall of Fame in 2008, albeit posthumously, was manifestly the right thing to do. For Holman, justice was finally served. The Cocoa Kid (Herbert Lewis Hardwick) joined him in 2012. But incredibly and sadly, neither had ever fought for a title, nor was either properly celebrated at the Hall during their inductions.
Holman Williams encouraged me a lot…He was a beautiful boxer."—Joe Louis
24. Ike Williams. The late 1940s-1950s could well be seen as the early part of modern boxing's historical landscape. And who better to be the exemplar for that great boxing period than Ike Williams?
Unfortunately Williams was one of television's late coming sports stars when the medium was in its infancy more than a half a century ago, but his name was familiar to anyone who followed boxing back then. His amazing career—which included being blacklisted—and also being shrouded in controversy as a result of his association with Blinky Palermo and Frankie Carbo—was nothing less than brilliant. A vicious body puncher, Ike was super skilled, fast, game, and could hit hard with devastating power in his right hand. In short, Williams blended graceful moves with deadly power and the combination resulted in an atomic cocktail.
During his long and productive career, he won the lightweight championship of the world. Amazingly, his second pro opponent, Leroy Born, had 85 fights under his belt. Along the way, Ike defeated the likes of Kid Gavilan, Beau Jack (thrice), Bob Montgomery, Sammy Angott (twice), George Costner, Sonny Boy West, Juan Zurita, Johnny Bratton (thrice), Tippy Larkin, Charlie Salas, Freddie Dawson, Joe Miceli, Gene Burton, Lulu Constantino, Johnny Bellus,  Dave Castilloux, Lester Felton, John L. Davis, Maxie  Berger, Livio Minelli, Eddie Giosa, Fitzie Pruden, Enrique Bolanos (thrice), Gene Burton (thrice), Lefty LaChance (twice),  Bobby Ruffin, Vic Cardell, Cleo Shans, Ralph Zanelli, Juan Zurita,  and many more.
Ike lived in Trenton, New Jersey, and was a fixture at Madison Square Garden (13 outings), the Arena in Philadelphia (26 bouts), and at smaller venues throughout Jersey such as Laurel Gardens in Newark, the Waltz Dream Arena in Perth Amboy, and arenas in Trenton (12 bouts). Fittingly, however, his last bout was a win over Beau Jack in 1955 in Augusta, Georgia (Ike's home state), ending a legendary career that began in 1940.
Ike gained notice when he twice beat the talented Sammy Angott in 1944. One year later, he earned recognition as NBA lightweight champion with a second-round knockout of Juan Zurita (130-22-1). He unified the lightweight crown in 1947 by knocking out fellow Hall-of-Famer Bob Montgomery (75-12-1). Ike then made five successful title defenses before losing the lightweight title to Jimmy Carter in 1951. Williams engaged in numerous non-title fights, many of which were more dangerous than his title defenses at a time when the lightweight division was chockfull of superb fighters.
Ike testified during a Senate investigation in 1960 into organized crime and boxing that his manager Blinky Palermo kept most of his ring earnings. Williams also testified that he was offered bribes to throw his fight against Jimmy Carter and the second fight against Kid Gavilan. He said he refused the bribes. After Williams lost his lightweight title, he continued to fight the best in the world, meeting hyped and slick Chuck Davey to whom he lost under somewhat suspicious circumstances, stylish Gil Turner, and rugged Carmen Basilio. He retired in 1956 after scoring a knockout over Beau Jack (91-24-5) whom he fought four times. Jack retired after that loss. Ike's official final record was 127-24-4.
Bill Kelly said in The History of the Sweet Science, "Ike Williams was more than a world-class fighter to me. Ike was a mythic. Ike quite simply was– with apologies to Benny Leonard, Henry Armstrong, Lew Jenkins, Beau Jack, Jimmy Carter and Bob Montgomery and even Roberto Duran – the best lightweight fighter who ever lived."
Williams was named to Ring Magazine's list of 100 greatest punchers of all time. He was also Ring's Fighter of the Year for 1948. Ike was inducted into the New Jersey Boxing Hall of Fame in 1971, Ring Boxing Hall of Fame in 1978, World Boxing Hall of Fame in 1983, and finally the IBHOF in 1990, and these honors more than validated his amazing ring achievements, but more importantly, they validated his integrity.
Ike Williams died in Los Angeles of natural causes in 1994 at the age of 71. We may never see his kind again.
25. Marcel Cerdan: His final record was 119-4 with 61 KOs. The popular Algerian-born Frenchman, known as the "Casablanca Clouter," won European titles at 147 and 160 pounds, and a world title at 160. Throughout his career, he rarely witnessed an opponent's hand being raised in victory. Right out of the professional gate, he went 46-0, until he was disqualified in the fifth-round against Englishman Harry Craster on Jan. 9, 1939 in London. He then whipped ranked Saverio
Turiello twice, the second time for the European welterweight crown. After he lost to Victor Buttin by disqualification (he later avenged the loss by KO victory), he put together another long winning streak from 1942-48.
He beat world-ranked middleweight Holman Williams in Paris. In an impressive 10-rounder that was described as furious and bloody, he also beat Georgie Abrams in New York, and then Lavern Roach in 1948 decking him three times in the second and four more times in the eight (setting up Roach for his fateful fight with Georgie Small), as he continued his march toward his title shot at Tony Zale, "the Man of Steele."Indeed, Undefeated in his first 45 matches, it wasn't until Cerdan was 108-3-0 (and 33 years old) that he beat Zale by 12th round KO in 1948 for world the Middleweight champion. It was named Ring Magazine 1948 Fight of the Year
Cerdan then returned to the United States for his first title defense and fought Jake LaMotta in Detroit in 1949. He was sent to the canvas in the first round and surrendered after the tenth due to a shoulder separation. He had fought courageously one armed and in pain for almost 10 rounds. Tragically, It would be his last fight. While flying to the United States to fight the rematch, Cerdan's plane went down in the Azores killing all 48 on board.
He was considered one of the greatest fighters in European, French and African boxing history. A  hairy-chested Marcel Cerdan in smoke-hazy Madison Garden Square Garden getting ready to go to war with tough Georgie Abrams in 1946 defined the subgenre of boxing noir. During his short period as world champion, his much romanticized affair with famous French chanteuse Edith Piaf added to his mystique.
Here, then, are my top 25 since 1945:
1. Sugar Ray Robinson
2. Willie Pep
3. Joe Louis
4. Eder Jofre
5. Muhammad Ali
6, Carlos Monzon
7. Sandy Saddler
8. Sugar Ray Leonard
9. Roberto Duran
10. Ezzard Charles
11. Salvador Sanchez
12. Julio Cesar Chávez Sr.
13. Marvelous Marvin Hagler
14. Tie between Pernell Whitaker and Aaron Pryor
15. Khaosai Galaxy
16. Archie Moore
17. Ricardo Lopez
18. Kid Gavilan
19. Jose Napoles
20. Larry Holmes
21, Alexis Arguello
22 Thomas Hearns
23. Holman Williams
24. Ike Williams
25. Marcel Cerdan
Watch for a bonus instalment
Part 1: Ted Sares Top Twenty-Five Pound-for-Pound Fighters (Since 1945)
Part 2: Ted Sares Top Twenty-Five Pound-for-Pound Fighters (Since 1945)
Part 3: Ted Sares Top Twenty-Five Pound-for-Pound Fighters (Since 1945)
Part 4: Ted Sares Top Twenty-Five Pound-for-Pound Fighters (Since 1945)
Bonus Instalment: Ted Sares Top Twenty-Five Pound-for-Pound Fighters (Since 1945)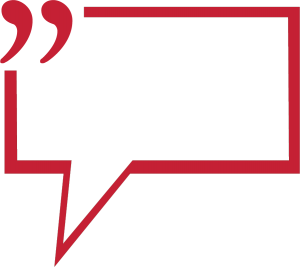 Click Here, If you wish to add a COMMENT to the above article or any of the Ringnews24 boxing articles.