A New P4P List as Pac-Man Moves Up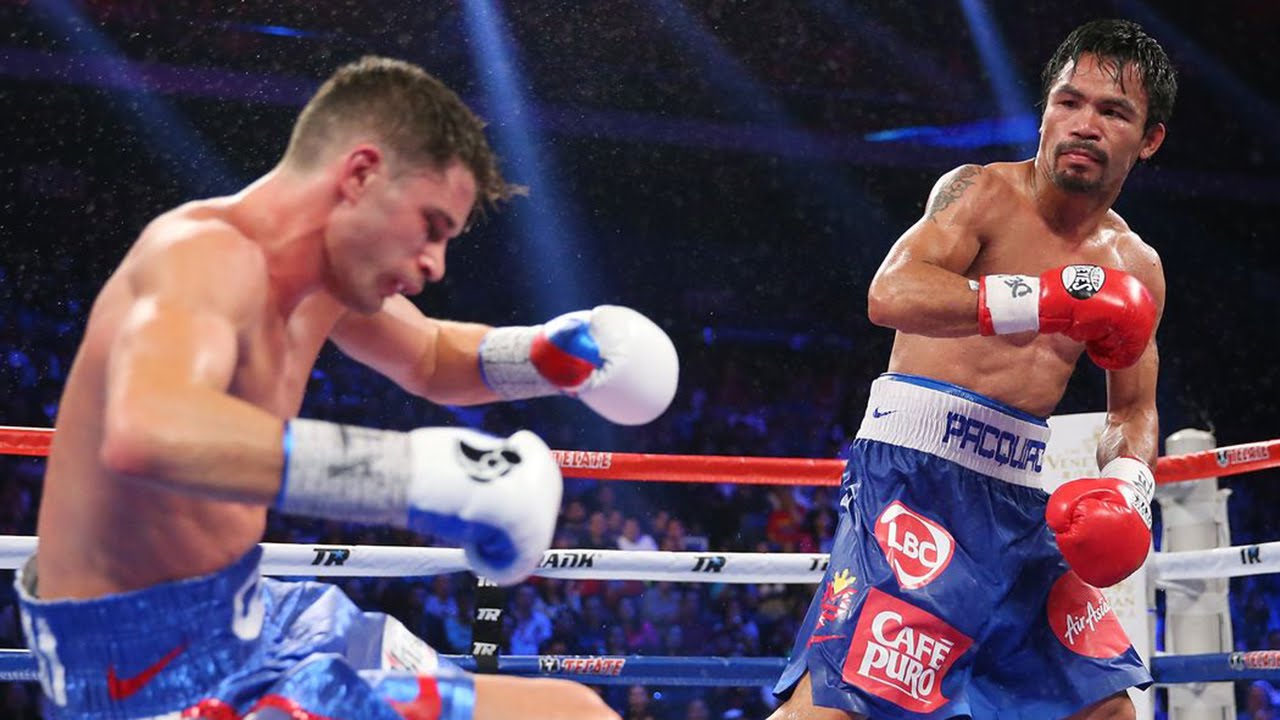 There is no such thing as a "correct" list. Attempts can be made to validate by quantification, but in the end, the subjective nature of any list comparing fighters across different weight categories will be the subject of heated debate and a magnet for many incoming arrows (or worse).
These days, most of the same names appear on each list. With the advantage of compiling mine after the Pacquiao- Algieri beatdown on November 22, 2014 and keeping in mind that a PFP should reflect a current snapshot in time (thus eliminating Hopkins based on his loss to Kovalev and Andre Ward because of his inactivity), here is my list as of November 24, 2014: In compiling it, I carefully weighted and analyzed records, style, chin, KO percentages, skill-sets, quality of opposition, and especially dominance.
A Pound for Pound List as of 11/24/14.
1. Tie: Floyd Mayweather-and-Manny Pacquiao
2. Roman Gonzalez
3. Timothy Bradley
4. Wladimir Klitschko
5. Carl Froch
6. Guillermo Rigondeaux
7 Juan Manuel Marquez
8. Sergey Kovalev
9. Gennady Golovkin
10. Vasyl Lomachenko
As for Pacquiao moving into a tie with Mayweather, Manny's last three fights –or even his last four out of five–show a fighter who hardly appears to be fading. I cannot say the same for Mayweather who now often fights off the ropes instead of in the middle of the ring—a sure sign that something has changed. If Mayweather decides to fight a Keith Thurman and if he wins, he owns Number One. If he fights Jesse Vargas, he doesn't.
Much is being made of Rigondeaux, but given what the Jamaican "Axeman" did to Nonito Donaire recently and given the bore fest Rigondeaux fought against Joseph Agbeko, perhaps a bit too much is being made of him. That likely has something to do with his outstanding amateur record, but if so, World Champion Vasyl Lomachenko, by extension and inclusion, should also get his due. Moreover, any guy who can win a fight with one hand against a 52-1 fighter possesses, to use Jim Lampley's terms, "breathtaking and special skills."
Golovkin makes his debut as he continues to rampage through the middleweight division and as he continues to knock out every one he faces. Sergey Kovalev is also included because of his dominating win over Bernard Hopkins. Simple logic dictates that if Kovalev handily beats Hopkins, he should replace him on the list. Otherwise, it was wrong to have listed Hopkins in the first place. And thankfully, I avoided that mistake.
Thus, my list includes four Eastern European fighters (three of whom may soon make it difficult for Froch and Juan Manuel Marquez to retain their lofty positions), and for the very first time, a change at the top.
Oh yes, Juan Francisco Estrada would be next up on my list, but Mikey Garcia and Keith Thurman are lurking.