Are Rios and Alvarado at the Crossroads?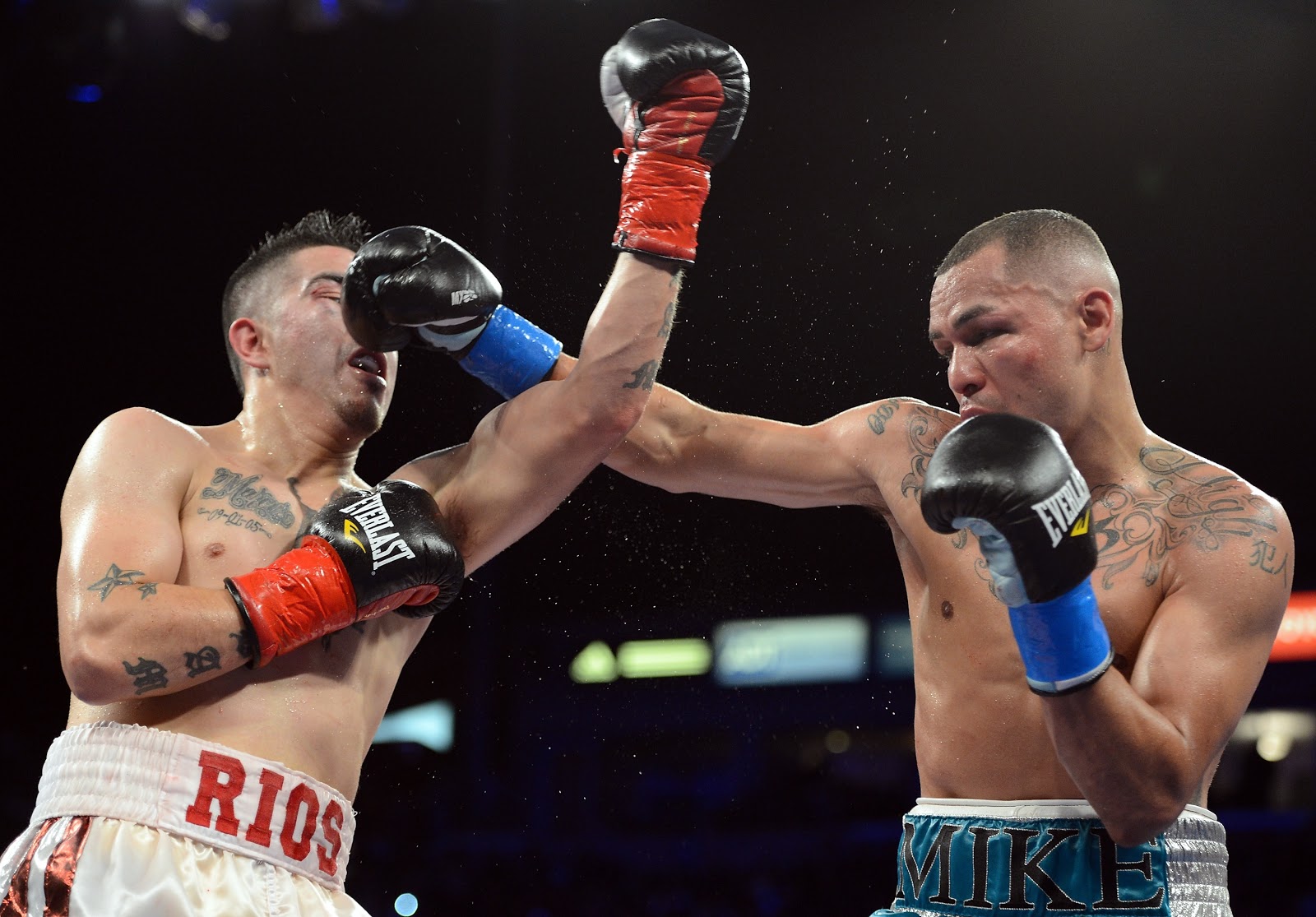 "If I lose, which isn't in my mind, boxing is over. I'll retire,…I don't see it [retiring], because I'm not going to [lose]."— Brandon Rios
Reports have it that Brandon Rios (32-2-1) and Mike Alvarado (34-3) is tentatively scheduled for January 24 at a venue to be determined.
The two have split their two thrilling fights with Rios taking the October 2012 bout in a Fight of the Year type-slugfest, and Alvarado coming back five months later via a close, but unanimous decision to avenge matters.
Since then, however, Alvarado has been on the losing end of bouts to Ruslan Provodnikov and Juan Manuel Marquez, and in the process absorbed brutal punishment.  Rios, for his part, lost every round to Manny Pacquiao, and then won a foul-filled DQ victory over Argentinian Diego Chaves–one in which the referee let things get out of control. Both may be at the cusp of becoming shop worn.
I would rather have seen Ban Bam Rios fight Chris Algieri in a battle of Pac-Man losers. Maybe the winner of this one gets that fight.—not to mention Jessie Vargas, Tim Bradley, Ruslan Provodnikov, Terence Crawford and Chavez.