Malignaggi Slams Pacquiao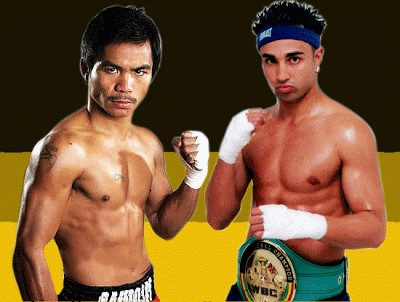 I feel I beat Manny Pacquiao—Malignaggi
In a report today on another boxing site, Fighter/Showtime analyst Paul Malignaggi talked about Paquiao vs. Mayweather. Said the Brooklyn motor mouth:
"The Pacquiao people are so adamant about [Mayweather's demands] because they know they won't win the fight, and it won't be competitive….Manny is the B side in the equation, and thus has no standing to call any negotiation shots."
Later, Paulie responded to a question as to whether there was any blowback and he said:
"Yeah, I did get blowback but it's the way I feel…Honestly, I would beat Manny Pacquiao right now, so imagine what Floyd does to him!?…We are all entitled to our opinions, and at this point I feel I beat Manny Pacquiao too, so imagine if Floyd fights him. Keep in mind I've never come close to losing to any southpaw I've ever faced!"
This is the same guy who was savagely concussed by Shawn Porter who in turn was beaten by Kell Brook. Paulie needs to stick to announcing because he is very good at that.
Sometimes a single sentence is worth an article—or at least a blog.