Deontay Wilder outpoints Bermane Stiverne to win WBC Heavyweight title
The biggest upset may have been that it went the distance.
Last night, Deontay Wilder scored a unanimous decision victory over Bermane Stiverne to capture the WBC Heavyweight title. This is the first time a Heavyweight title belt has found itself in the United States since Shannon Briggs scored a last-gasp twelfth round knockout over Siarhei Liakhovich to win the WBO Heavyweight title in 2006. Briggs would lose the title in his next fight against overwhelming Russian opponent Sultan Ibragimov. Wilder looked well beyond such a mediocre reign if the Stiverne fight was an indicator.
The man known as "The Bronze Bomber" established his jab in the early going of the bout. He won the first round with little more than his piston-like left and an omnipresent sidestep.
Wilder's movement would be key to the end result of the bout. He lured Stiverne to the ropes but wouldn't ever get caught there. He would continue to circle as Stiverne grew further irresolute. In round two, Stiverne's frustration became agony as Wilder hurt him in the final seconds of the round. "B-Ware" fell into a clinch and pushed his weight on Wilder. Both tumbled to the ground, but it was only he who climbed slowly off of the canvas and onto his stool.
The coming rounds saw Stiverne grow ever more frustrated. By the fifth round, Stiverne was moving heedlessly, doing anything he could to budge past Wilder's reach and into punching range. He had his chances, but could do little with them besides rough him up a bit.
By round seven, Stiverne was getting battered across the ring as Wilder unloaded punches. Despite no official knockdown being rendered on this night, all three judges mustered a 10-8 score in one of the rounds — this most likely being it. Wilder climbed into the pocket at many points in this round. Usually, that would be highly consequential against a man like Stiverne. He had nothing left to offer and was merely pushing to survive by this stage.
It appeared all but certain that the Tuscaloosa, Alabama native would emerge as the next American Heavyweight champion. Perhaps the need for such a man is aggrandized due to the many great Heavyweights that have risen from the US in modern boxing. To see the US Heavyweight crop become so barren has been difficult for some. Wilder might just be the next big thing from his home country.
He surely handled Stiverne in a way that would imply such talent.
When the final round had been reached, Stiverne was bloodied and incapable of doing more than following Wilder around the ring. He had dictated the entire fight, and gave Stiverne no chance to impose his will. It was too late for him to do so now.
The judges scored the contest 120-107, 119-108, and 118-109. Whether you conceded three rounds or left Stiverne with nil, the fight was lopsided in Wilder's favor. He finally has a marquee win. Something that is undeniable, and can never be taken from him.
The options range from a unification bout with Wladimir Klitschko to a fight with strong-willed British contender Tyson Fury. Whichever route he chooses to take, he can at least know that few will be doubting his craft in the boxing ring. He's more than a Heavyweight hope, but an accomplished fighter; that is something he couldn't say before last night.
Whether or not the title belts get their time of day — something which they usually don't deserve — Wilder has one of them. He isn't "the" champion. That is Wladimir Klitschko. He might not even be the second in line amongst the other Heavyweights. He is a proven fighter, though. We will have to wait and see how he does — if he can prosper amidst a time still recognized as a Heavyweight boxing drought.
If nothing else, he's earned his chance to give it a shot.
Other results from Las Vegas:
Leo Santa Cruz TKO 8 Jesus Ruiz (Santa Cruz defends WBC World Super Bantamweight title)
Amir Imam TKO 5 Fidel Maldonado Jr. (Maldonado down four times; Imam down once)
Vyacheslav Shabranskyy TKO 9 Garrett Wilson (Stoppage came after round eight)
Eric Molina TKO 8 Raphael Zumbano Love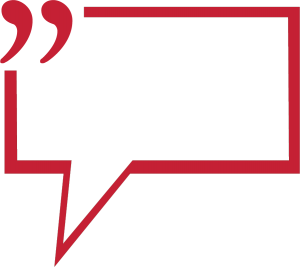 Click Here, If you wish to add a COMMENT to the above article or any of the Ringnews24 boxing articles.