Thurman and Broner kick things off for PBC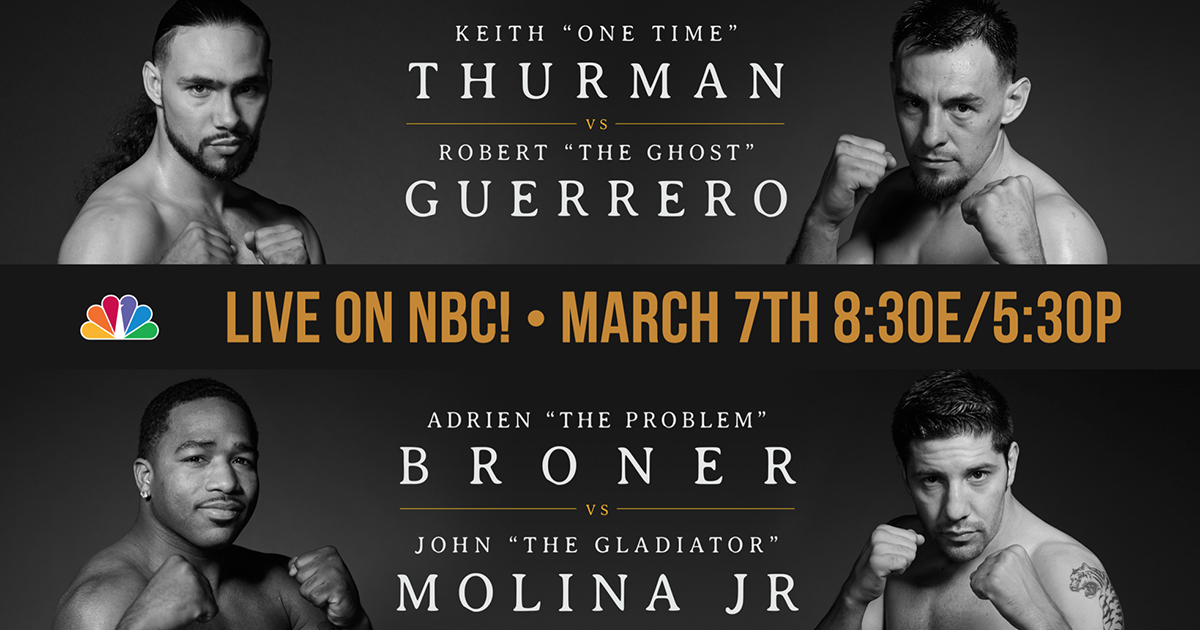 Al Haymon's Premier Boxing Champions organisation kicks off in style on Saturday, with a quality double-header featuring a world-class welterweight battle and also the return of the most controversial star in the sport.  More importantly, it sees big-time boxing back on terrestrial television in the U.S., as it features on NBC TV and is the first in a series of shows to be aired on the network during 2015.  The line-up for the first card is excellent and should get the series off to a flying start.  It all takes place at the MGM Grand Garden Arena in Las Vegas, which will be the venue for the upcoming superfight between Mayweather and Pacquiao.
The main event showcases a crossroads fight between two top-10 welterweights, Keith "One Time" Thurman, and Robert "The Ghost" Guerrero.  On the line is Thurman's WBA belt, if anyone still cares.  Thurman, 24-0 (21), has been that organisation's interim champion since beating Argentine Diego Chaves in July 2013 and made three successful defences of that title before recently being designated as "full" champion by the WBA.  He is one of the fighters jostling for position at welterweight behind the two superstars mentioned above, along with Amir Khan, Timothy Bradley and Kell Brook.  Whilst Money and Pacman are still active though, the other four will have to bide their time in the wings.
Thurman can give himself a leg up on the others by putting in a sparkling performance and defeating hard man Guerrero on Saturday, but it will probably not be easy.  Guerrero, 32-2-1 (18), has been around the block many times, having won major championship belts in four different weight classes (two being of the interim variety).  He has also shared a ring with Mayweather, so will not be daunted by the prospect of facing the streaking Thurman.  Having gone through years of battle against his wife's leukemia, of course, nothing boxing can bring could phase him in the slightest.  He will be looking to take Thurman into the trenches on Saturday night, something only the aforementioned Chaves has been able to do so far.
After a successful amateur career, during which he was runner-up to Demetrius Andrade in the Olympic trials of 2007, Thurman had a slow-burning entry into the pro ranks, going 17-0 against fairly nondescript opposition.  He featured on HBO for the first time, ironically, on the undercard to Adrien Broner against Vicente Escobedo, in July 2012.  I say ironically, because Broner is now on Thurman's undercard here on Saturday.  How quickly things can change in boxing.  Keith impressed on his big time debut, stopping grizzled Mexican Orlando Lora in the sixth round and, really, he has not looked back since.
Next time out, Thurman was on the undercard to Saturday's opponent Guerrero, who faced Andre Berto, again on HBO.  This time Keith blew out veteran former major belt-holder Carlos Quintana in four rounds.  Subsequent to this, Keith has scored five victories, all over decent to good opponents and all of his fights have been either main events or co-features on HBO and, later when his then promoter Golden Boy switched allegiances, on Showtime.  Now exclusively with Al Hayman, Thurman will be out to show HBO, Showtime and Golden Boy that their loss is NBC television's gain.
Thurman has certainly looked like the full package in his career to date.  He has fast feet, good movement and very heavy hands.  By nature he is a counter-puncher who likes to wait for his opponents to lead before cracking them with his pet punch, the left hook.  This is a lethal shot, either to head or body, and accounts for the majority of damage he does to his opponents.  Indeed, in all of the fights I have mentioned above, it was Thurman's left hook which floored every single opponent.  Julio Diaz, who retired after three rounds of his contest with Thurman last April, complained of damaged ribs, not surprising with some of the left hooks that Thurman had planted on him.  The only boxer immune to this shot has been Slovenian Jan Zaveck, one of only three fighters to go the distance with One Time.
The only downside to Thurman's career thus far is his safety first performance last time out, when he went the full 12 rounds in outpointing veteran European champion Leonard Bundu in December.  Thurman put his man down in the opening round and went to town in the next two, before deciding that he was not going to get the stoppage and boxing on the back foot for the remainder of the fight.  With Bundu offering little threat, it turned out to be one of the most boring fights of the year, bringing boos raining down from the fans during rounds 4-12 inclusive and also during Thurman's post-fight interview.  It is unclear as to why he took his foot off the gas in this fight but perhaps it had something to do with his coach Dan Birmingham.  Lest we forget, Birmingham was the long-time trainer of defensive-minded expert Winky Wright.
Guerrero is only 31 years of age, but it seems as though he has been around forever.  His first major title was the IBF featherweight belt, which he won by easily defeating Eric Aiken in September 2006, shutting his man out over eight rounds before Aiken retired on his stool.  At that point, Guerrero looked to have a terrific future, having overwhelmingly avenged his only defeat, a points loss to long-time contender Gamaliel Diaz, with a stunning sixth round knockout just six months later.  However, Robert was brought back down to earth with a bump by Mexican Orlando Salido, just two months after winning the belt, being surprisingly outgamed and outhustled by Salido.  The fact that Salido tested positive for steroid abuse after the fight did not take away the vision of Guerrero being so comfortably brushed aside.
Guerrero regained that IBF belt shortly afterwards and has fought at top level ever since.  He has thus been fighting for nine years against top opposition, losing only to Mayweather during that period.  With this level of experience he easily represents the toughest test yet for Thurman.  He is a real hard nut too, going toe to toe with Aussie Michael Katsidis in an interim lightweight title fight in April 2011, and getting much the better of the Spartan Warrior in an out and out brawl.  It was after this fight that Guerrero was absent from the ring for 15 months and, on his return, stated that he would be campaigning at welterweight in the future.  The consensus of opinion was that he would struggle at the higher weight, having started out way down at featherweight.  His modus operandi being to overpower his opponents, surely he would not be able to do so at welter?
Of course, we now know that he has been able to do just that, taking on fringe contender Selcuk Aydin and winning a clear decision, after which he roughed up the career welterweight Andre Berto, closed both his eyes and pretty much had his way.  To be fair to Berto, after suffering knockdowns in both the opening rounds, he came back to give Guerrero a tremendous scrap.  Most of the fight took place on the inside, with both fighters clinching, momentarily breaking and landing short hooks inside when they could before clinching again.  After Guerrero had built up the big early lead with the knockdowns, most of the rest of the contest was fought on even terms.  Guerrero deservedly got the nod though.  This victory clinched the match with Mayweather in May 2013, which Guerrero lost easily on points.
After the Berto victory, Guerrero responded to questions as to why he had made it an inside fight, to the effect that he wanted to limit the punching power of Berto by getting in close and thus preventing Berto getting leverage for his bombs.  This will surely be the tactic that he tries to employ on Saturday against Thurman.  He will be looking to close the distance fast and embroil the classier boxing Thurman in a brawl, not giving Thurman the space to wind up his wicked left hook.  Unlike Berto though, Thurman is a great mover and Guerrero will not find it easy pinning him down and trapping him on the ropes.  He does have all the tools though to give Thurman his hardest fight.
Neither fighter has been stopped, so this looks highly likely to go the distance.  Thurman was definitely wobbled in the first round by Jesus Soto Karass, but he recovered immediately and went on to win the round.  Guerrero is not a big puncher, not winning inside the distance for five years, back in his lightweight days.  Guerrero has had a tough career.  Even in his last fight, against Japanese warhorse Kamegai, he got himself involved in a fight of the year candidate, against a far less talented opponent, and took heavy damage in a fight he could, and should, have made a lot easier for himself.  I am quite concerned therefore as to how much he might have left in the tank.  He will have to go through hell again if he is to subdue Thurman.  I cannot see this happening.  Thurman has the look of a future star and is unlikely to be denied by the veteran Guerrero who might just be on the downslide now.  Look for Thurman to box on the outside, picking off Guerrero with his classy shots and winning a 12-round points decision by about 116-112.  Any inside the distance win will probably be as a result of cuts and/or facial injuries to Guerrero.
Just 15 months ago, Adrien Broner was the next big thing in the sport of boxing, the heir-apparent to Money Mayweather.  He seemed to have all the requisite skills and, quite frankly, was even more obnoxious than his predecessor.  He had been top dog in both the super-featherweight and lightweight divisions and had jumped over the light-welterweight class to take the WBA welterweight title from Malignaggi.  Little did we know then though that the writing was on the wall.  He beat Malignaggi fairly comfortably (despite what Paulie's fans still say), but was unimpressive.  Perhaps this was an off night?  No, it was reality kicking in, as in his first defence he was blasted into relative oblivion by the punishing fists of Marcos Maidana, knocked down twice and clearly outpointed – in the process losing his WBA belt.
Conjecture is still rife as to what went wrong for Broner.  He really had looked the part at the two lower weights.  Perhaps the leap of almost a stone in weight was too much too soon for him?  He has sensibly begun his rehabilitation in the light-welterweight division, winning two clear points decisions against Carlos Molina and Emmanuel Taylor.  On Saturday he faces the biggest threat yet to his successful return to the summit, in John Molina, 27-5 (22).  Molina is not as good a boxer as Emmanuel Taylor, but he punches a whole lot harder.  Despite losing four of his last seven fights, three of them were to former or current championship belt-holders, Antonio DeMarco, Humberto Soto and the infamous brawl he had with Lucas Matthysse.
Broner, 29-1 (22), would have taken on board the events in the latter fight, in which Molina twice floored the elite Argentine, had him cut and appeared to be on the brink of a famous victory before sanity prevailed and Matthysse got himself back into the fight.  Matthysse eventually punched the resistance out of Molina for an eleventh round stoppage, but watching the fight as an unashamed Matthysse acolyte, I had my heart in my mouth for the whole fight.  Molina, as the Americans might say, can't box a lick – he was being almost humiliated by Hank Lundy and Mickey Bey, losing every round of each fight before getting his heavy punches home and pulling victory out of the fire.
The problem for Broner also is that both Lundy and Bey are fancy dans and were able to pot shot the slow moving Molina from the outside, building huge points leads before succumbing.  This is not Broner's style.  He likes to stand in the pocket, with his Mayweather-esque raised shoulder defence, and pick off his man with short punches inside.  This strategy will leave him vulnerable to Molina's power.  The truth is though that if Broner cannot deal with the likes of Molina, he has no chance of returning to the elite level.  He must win this fight.  The manner in which he wins might tell us something about his current standing in the game.  Molina has fought so many of the top fighters around these weights and there will therefore be plenty of yardsticks by which to measure Broner's performance.  Molina has only been stopped twice, one of those a first-rounder before he had got into gear.  I believe he will be tough enough to go the distance but will probably suffer a wide points defeat.  However, Broner must keep his concentration for the whole 12 rounds, this is not a gimme by any stretch of the imagination.
The NBC broadcast is scheduled to run for two and a half hours, which means we should also get a look at former three weight champion Abner Mares.  Mares, 28-1-1 (15), still deserves to be considered an elite fighter at featherweight, where he now seems to have settled.  Saturday's fight with fellow Mexican Arturo Santos Reyes is his third back after his catastrophic first round knockout defeat to Jhonny Gonzalez, when he lost his WBC title.  His profile has faded quite dramatically due to his inactivity since that loss, and he needs a spectacular victory on Saturday to revive fan interest.  Reyes, 18-4 (5), is a former Mexican Olympian, but his progress in the pro ranks has been relatively disappointing.  He is now being used as high quality, but not dangerous, opposition to contenders.  He has never been stopped, despite boxing in good class, and will probably go the 10 rounds to lose widely on points.
Twitter: @RachelAylett1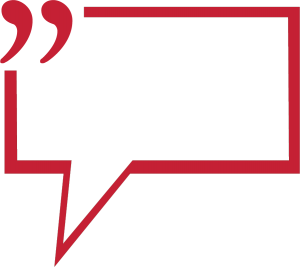 Click Here, If you wish to add a COMMENT to the above article or any of the Ringnews24 boxing articles.