Exciting times in Birmingham: Exclusive report from the Eastside Boxing Gym
It's an exciting time to be a boxing fan in the Midlands as big time boxing made its way back to the city of Birmingham last weekend. Coinciding with that, I paid a visit to the Eastside Boxing Gym, home to some of the fighters who fought over the past weekend and also those looking to be added to any further shows in the future. I was keen to meet the fighters and the rest of the team behind their current success.
The Eastside Boxing Gym is located in Birmingham. It houses some of the most exciting talent emerging from the city. The Eastside Gym was first formed as an amateur club in 2008, but just seven years later there are eighteen pros, coupled with an impressive fodder of amateur talent. Paul Counihan and Jon Pegg are both trainers and partners in the gym. They and rest of the team at Eastside have produced 18 National Champions, 9 England Internationals and 2 Team GB representatives.
At first, I'm intrigued as to why it's called the Eastside Gym. There's nothing local to suggest that the name fits anywhere. I didn't have to wait long to find out. Antonio Counihan, son of Paul 'Soggy' Counihan, confessed that he is the reason behind the name. Growing up watching boxing as a youngster Antonio found himself inspired by none other than P4P Hall Of Fame star Oscar De La Hoya. With that, Antonio reveals that the gym which De La Hoya first attended was called the Eastside Gym, and this one was named after it.
There is a real family atmosphere around the place. I've barely been in the door five minutes and I'm already getting fist pumps and handshakes coming from all angles.
As I make my way around I find a list called '20 Things To Do To Become a Champion' and while it is nothing extraordinary to what you would expect to find. However, it is also quite apt. I think 99.9% of fighters coming off the back of a loss or just a poor performance will find at least one of these wasn't done properly.
There are so many famous gyms in the world. They produce so many top fighters and world champions. The Ingle Gym (Wincobank) has produced many world champions. The Gallagher Gym has also become a very successful gym. Upon my departure, I am convinced that it won't be long before some of the British and world champions we see will be from the Eastside Gym.
 
Here are some of the fighters to look out for in the future as they continue on with their respective journeys.
Name: Antonio Counihan
Age: 24
Birthplace: Birmingham, UK
Weight: Lightweight
Stance: Orthodox
Amateur Record: 65 – 15
Favourite Fight(s): Gatti Vs Ward and Castillo Vs Corrales
Antonio Counihan is quickly emerging as one of the country's top lightweight prospects. A former member of Team GB, Counihan went on to represent his country in 25 bouts and was captain of the English National Amateur Boxing Squad whilst picking up numerous national titles. Counihan's pedigree has been evident from an early age, hardly surprising given the boxing background that runs through his family. His father was an amateur boxer and is a partner of the Eastside Gym where Antonio currently learns his trade. His pro career has been impressive to date. He's currently 6-0 with five of those wins inside the distance. Antonio will be out again on the 23rd of May in Liverpool when he faces Latvian Janis Puksins.
Me: What's the target for 2015?
Antonio: 'I'm looking to keep busy, I'll be out on May 23rd and then hopefully a couple of weeks later. It's going to be a big year, and I'll be looking to step up (in competition) towards the back of the year. '
Name: Sam Eggington
Age: 21
Birthplace: Birmingham, UK
Weight: Welterweight
Stance: Orthodox
From relative obscurity Sam Eggington's stock has risen tenfold over the past twelve months. Many will have seen him in action in the prizefighter format in which he has appeared twice,  the second of which he stopped the previously unbeaten Jonny Garton in the quarter final. Next up was Johnny Coyle in the semi final and many felt that Eggington had got the better of the exchanges in the fight and although the decision was given to eventual tournament winner Johnny Coyle it was Eggington that had left a lasting impression on boxing fans. His performance would earn him a shot at Denton Vassell in a British title eliminator, Vassell had racked up 20 wins with only one defeat in which he was beaten by Frankie Gavin but was nevertheless deemed the favourite by the book maker. However it wasn't a surprise for many when Eggington stopped Vassell in the 8th round, especially  not that of trainer Jon Pegg who revealed that it was a fight he expected Sam to win. Pegg said :- ' We knew it would be tough, but I knew Sam had it in him, the minute Vassell dragged Sam into a fight was the minute I knew he'd win.' 
It was following the win over Vassell that Eggington signed a promotional deal with Matchroom Boxing which would see him get regular exposure on SKY TV. He enhanced his growing reputation when he knocked out the previously unbeaten Shayne Singleton taking Singleton's WBC International Title from him in the process. He's an exciting fighter who loves nothing better than to get involved in a tear up,  it was great to see the reception Eggington got at the weekend before his Commonwealth Title  victory over Joseph Lamptey, he is the sort of character that will fight anyone, anywhere and it will no doubt give him the perfect springboard for success ahead of a possible vacant British Welterweight Title shot against Glen Foot next.
Name: Steed Woodall
Age: 21
Birthplace: Birmingham, UK
Weight: Super Middleweight
Stance: Orthodox
Favourite Fight: Gatti Vs Ward
Steed Woodall was a stellar amateur. He was ranked as high as No. 5 in the world. He picked up no fewer than five National Championship Titles, two British championship gold medals and the much sought after Haringey Box Cup gold medal. He decided to turn pro after missing out on the British Olympic team. He is currently signed to Lou DiBella promotions and made the brave decision at just eighteen to relocate to Miami in pursuit of his dream of becoming a world champion. He is currently 7 – 0 including 5 victories inside the distance with 1 draw. He last fought on March 7th when he defeated Junior Ramos in the first round and is currently waiting on a date for his next fight.
Name:  Jordan Cooke
Age: 21
Birthplace: Coventry, West Midlands
Weight: Lightweight
Stance: Southpaw
Amateur Record: 55 – 25
Favourite Fight: Mayweather Vs Gatti
Mayweather or Pacquiao: Mayweather Points Win
Jordan Cooke 4  ( 2 ) – 0 – 0 is an exciting lightweight prospect born in Coventry, currently training at the Eastside Gym. He is currently signed with Dave Coldwell promotions and Southpaw Cooke's transition from the amateur ranks to the pro game has been a smooth one. He made his pro debut back in September 2014 when he fought Youssef Al Hamidi. Cooke went on to secure a shutout 40 – 36 points win. It is however his last two performances that have caught the eye, he displayed real punching power in his next fight with a first round knockout win over the durable Andy Harris a feat matched only by that of Olympic Gold Medalist Luke Campbell MBE. So equally impressive was his dismantling of Ismail Anwar in Sheffield, Cooke's power and speed were evident as he inflicted the first stoppage defeat of Anwar's career. The chance to further enhance his growing reputation was taken last night when he out pointed Liam Richards 40 – 36. Although I'm sure we are likely to see Cooke push on in the near future.
Name: Dan Breeze
Age: 19
Birthplace: Walsall, UK
Weight: Middleweight
Stance: Orthodox
Dan Breeze secured a 39-38 points win over Kevin McCauley at the Barclaycard Arena, Birmingham on Saturday night. He is now 5 – 0 and revealed to IFL TV in his post-fight interview that he will be out again on July 4th at Walsall town hall.
Name: Natty Howell
Age: 26
Birthplace: Birmingham, UK
Weight: Middleweight
Stance: Orthodox
Amateur Record: 7 – 3
Favourite Fight: Corrales Vs Castillo
Natty Howell is a middleweight who has made an exciting start to life in the paid ranks. He is fresh off of his IFL TV debut and is promoted by Tommy Owens Promotions. He made an impressive debut back in early September 2014 when he secured a shut out 40 – 36 points win over Ben Robinson. Dubbed 'The Natural' by his stablemates, it was a sign of things to come when he stepped out for his second outing at the Holte Suite on March 28th 2015 to face Sam Wall, spectators were given a real treat when Howell knocked out Wall in stunning fashion midway into the first round. Howell's next assignment will be on June 20th at the Holte Suite as he looks to continue his unbeaten start. 
Name: Marcus Ffrench
Age: 32
Birthplace: Birmingham, UK
Weight: Light Welterweight
Stance: Orthodox
Favourite Fight: Gatti Vs Ward
Ffrench has racked up eight wins two of which has been knockout wins and he's determined to get back to winning ways. Ffrench is a coming of a back of a disappointing defeat to Ismail Anwar back in March. French found himself down in the fight and despite his best efforts to force a late win it ultimately ended in disappointment. His only other defeat came in a gruelling battle with Calum Cooper when he fought for the Midlands Area Super Lightweight Title, Ffrench losing on points by the narrowest margin.
Ffrench says :- 'I'm not going to get to downbeat, I know what I did wrong and what I need to do better and I will definitely be looking to step up in my next fight.'
Name: Ryan Kelly
Age: 21
Birthplace: Birmingham, UK
Weight: Welterweight
Stance: Orthodox
Ryan Kelly is the latest product of the Eastside gym to turn professional. He made an impressive debut in February with a second round knockout victory over Jamie Ingleby and he backed that up with a comfortable points win against previously unbeaten Velislav Penchev at the Holte Suite in March. He will be out again on June 20th as he continues his pro journey.                           
Name: Karl Wiggins
Age: 35
Birthplace: Birmingham, UK
Weight: Welterweight
Stance: Orthodox
Favourite Fight: Julio Cesar Chavez Sr Vs Frankie Randall
Karl Wiggins made his debut back in October 2013 when he faced Jamie Zaszlos 40 – 36 in Birmingham. Three more points victories quickly followed and four fights into his pro career Wiggins was yet to lose a round. He finished 2014 with an impressive stoppage win over George Watson. His next outing was against Daza Usher at the Holte Suite in March and the fight seemed to be going his way until he was put on the canvas for the first time. Wiggins appeared to have recovered well. He got to his feet but the referee decided that Wiggins wasn't in a position to continue; which left Wiggins feeling bewildered. Wiggins will be out again at the Holte Suite on June 20th as he looks to get back to winning ways.
Name: Chris Truman
Age: 30
Birthplace: Birmingham, UK
Weight: Light Welterweight
Stance: Orthodox
Favourite Fight: Gatti Vs Ward
Chris Truman will fight for the Midlands Area Super Lightweight title on June 6th against the unbeaten Luke Paddock at the Civic Hall, Wolverhampton. It's a big opportunity for Truman to collect his first maiden titles since turning pro back in 2009. He came up short in previous title bouts, most noticeably when he was out pointed by Dave Ryan for the same title he will once again try and secure on June 6th. Truman goes into the fight with confidence riding high he's unbeaten in his last five bouts, securing four wins in the process.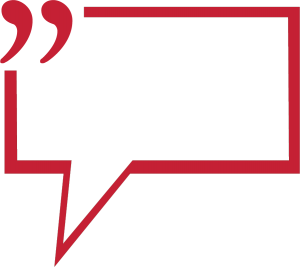 Click Here, If you wish to add a COMMENT to the above article or any of the Ringnews24 boxing articles.