Tommy Langford looking to defeat the experienced Ronny Mittag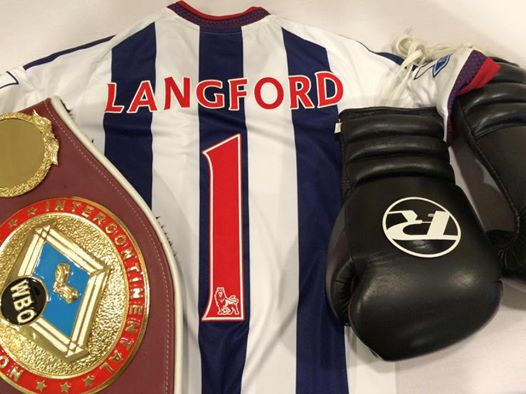 Ringnews24.com: You are currently 12-0 – what are your thoughts on how your career is progressing so far?
It is progressing just how I want it really. I just finished my first year with Frank Warren; we're moving onto intercontinentals now in my second year. That's going to get me to top 10 in the WBO – providing I get the win. I'm on the right track to be mixing with the best fighters in the division and that's where I want to be – so I am happy where it's going.
Ringnews24.com: You have a fight coming up against Ronny Mittag. How did that fight come about?
I want to push on and get up in the rankings and get one of those intercontinental belts, as it gives me a bigger scope of opponents rather than sticking to the domestic route. And Frank Warren and my manager Jason McClory, they managed to pull it off, so I got the inter-continental and then we looked to opponents and Ronny Mittag suited the bill. He's got a good record and is going to come and test me, give me a few different things I haven't experienced before in the ring and, you know. So it will be a good performance and push me on to the next one.
Ringnews24.com: Do you consider Mittag your first proper test as a professional? What kind of fight are you expecting?
He has got a very good record – dare I say it a bit of a pumped record, but he has won international belts before and has not lost for seven years, so he will pose a test. I've seen a little bit of him – he's a decent enough stand-up fighter – but over all I'm better than him. He's not very strong, doesn't seem to be powerful – I would expect for the first five rounds for him to show a bit of resilience and stuff , but once I get through them, I expect to be winning rounds and then I the think he will have had enough by that point and I will get a stoppage in the second half of the fight.
Ringnews24.com: Mittag has never been stopped and hasn't been beaten in his last 21 fights – on paper you probably have the toughest fight of the night – what do you have in your locker to beat him?
Well I have been doing a lot of work in this camp with Callum Smith. He's obviously a very big super-middleweight and he's on the verge of, you know, a world title himself. I know I have the boxing ability to cope with whatever Mittag brings. I have been doing a lot of work on sitting in the pocket and he's a quite a tall fighter like me, so if I can make him miss and punish him with combinations then I'm very confident I'll break him up.
Ringnews24.com: This is your first fight outside England as a professional, are you worried about fighting away from home?
No, no, not at all – it's still a Frank Warren promotion in association with MGM, so I'm still really the home fighter and I have a lot of support going over to Dublin to watch me. I got some support over there as well – Irish fighters and Irish fans – so hopefully I will have a good percentage of the crowd. A good win will grow my reputation.
Ringnews24.com: You are fighting for your first title – the vacant WBO Inter-Continental Middleweight Championship – how much would it mean to you to lift your first belt as a professional boxer?
It's going to be brilliant – a brilliant feeling – I can't wait for it really. I just want to get in there and get underway really. And obviously lifting that first belt would be a big achievement for me but it's a stepping stone on to bigger and better things.
Ringnews24.com: Can you give us an insight into your training camp, and who you've been sparring in preparation for the fight?
My training camp has gone spot on really- like I said been doing a lot of sparring with Callum Smith and I been doing well and holding my own – it's all gone very well and the last couple of weeks now. We've got two more weeks of sparring and I'm just getting some sharpness – sharp lads in to sharpen me up. My weight is brilliant, everything has gone spot on. Fingers crossed there will be no hiccups now in the run-up to the fight

Ringnews24.com: The fight is going to be on BoxNation – how many times have you appeared on BoxNation and does fighting on TV bring added pressure? If so, how do you cope with that pressure?
Yeah, it's going to be televised on BoxNation. I've boxed on TV three times now to date – the first time was obviously very nerve-wracking, but now I sort of relish the chance to fight on TV in front of the bigger crowd. It doesn't put any added nerves onto me – I'm getting more and more comfortable with it. In my last fight I was chief support on a TV bill, so it's the same situation again. It makes it more exciting for me and I really look forward to doing it. And I don't really feel the pressure – it's a chance for me to show off!

Ringnews24.com: Who is going to be in your corner on the night? And what do they bring to Team Langford?
I have got the chief second, my trainer Tommy Chaney. He has trained me since the amateurs, he's brilliant, knows me inside out, knows everything I need to do, knows the boxing game so well. He's so professional in everything he does in his approach. Everything he say, if I do it right, I know I will get the result. He's the tactician really.
I have my manager Jason McClory, who also does my cut work. He's a really good cutsman and been involved in some big fights in the past, so it's very good to have his experience and knowledge in the corner.
I have also got another second Shawn Cugan – who has helped out the start of my pro-career – being the second in the corner. It's just nice to have people around you who you know – it makes you feel more comfortable on the night and everything like that.
Ringnews24.com: Do you have a message for the fans?
Tune in on BoxNation because it's going to be a very exciting show – I am looking to put on a good display and, you know, get an impressive win.
Ringnews24.com: Thanks for talking to Ringnews24; we wish you all the best on the night.
Thanks very much mate.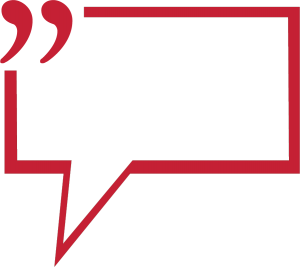 Click Here, If you wish to add a COMMENT to the above article or any of the Ringnews24 boxing articles.