Full Card Report: Craig Kennedy defeats Courtney Fry in Newport
Craig Kennedy scored a unanimous victory against Courtney Fry on Friday in ten thrilling rounds at the Newport centre. The atmosphere was electric – both fighters wanted the spoils of victory in this British Cruiserweight title eliminator and it reflected in the quality of the battle.
The scoring was close – one judge only had one point in it – and that was despite Kennedy knocking down Fry several times. Fry battled on with such valour, pressing forward repeatedly,  that the fight after the full ten rounds was hard to call. I felt a little sorry for the veteran Fry as I think it was Kennedy being on home soil that decided who was the one crowned. The judges scored it 95-93, 96-94 and 95-94.
There was little doubt as to who bossed the Gary Buckland/Giorgi Gachechiladze fight though. Buckland punished Gachechiladze repeatedly with numerous heavy inside body shots mixed with stinging uppercuts. The tough Georgian took the perpetual barrage still smiling but he wasn't smiling when his fight was stopped in the third, the Referee Martin Williams deciding the visitor had taken enough and the fight was uncompetitive.
Whenever I've seen Dorian Darch fight there's been blood, and tonight was little exception when he fought against a much taller opponent, Lithuanian Imantas Davidaitis. Though Darch was clearly the better fighter, Darch received a very bad cut to his eye in the 3rd round. Darch carried on fighting, resulting in a bit of a bloodbath, and the fight was wisely stopped at the end of the round as a consequence. It was, however, a surprise for me when it then went to judge's scorecards. The cut in question was said to be caused by an accidental clash of heads but I believed I'd clearly seen the lanky Lithuanian's punch which had caused the cut. But to be fair, from where the Ref was standing at the time, I can understand why it could have been seen that way. There was no doubt though but for the cut Darch had the edge.
Those with me agreed there were a few other 'home' decisions. I thought Ameen Alkailany was hard done by fighting Richie Canning, deserving a draw out of his battle at the very least, particularly as Canning was warned for a few low blows. Another home decision I disagreed with was Chris Nixon vs Jermane Asare. I and my associates had Nixon up by at least two rounds – he seemed more in control, and landed more shots than Asare – but the judges gave it to Asare on all four rounds.
Other home fighters cruising to victory I was in complete agreement with. Nathan Thorley won in style against Rolandas Cesna. Though Cesna was more troublesome than Thorley's opponent (Krystian Nadolski) in his 1st pro outing some months back in the same venue, Thorley still made it look easy. Kyle Jones, similarly, seemed always in control against Paul O'Brien, and Morgan Jones opened the show by cruising to a shutout victory against Mark Till.
I've heard it said by a certain someone famous in the boxing world, who shall remain nameless, that there's two Robbie Turleys and that the quality of the night's fighting will depend on which Turley turns up on the night. After watching Turley fight on a number of occasions now, I have to agree with their statement. There's the Turley who fought against Dai Davies last year in Merthyr for the Welsh title, an awesome competitor, and then there's the rather wet lacklustre fighter who fought tonight against Dmitrijs Gutmans. Even the Referee had to warn the guys to get some action on. There was very little body contact the whole of the four rounds, and though Turley won on 'dance moves', I and my associates felt hard done by and felt Turley's lack of effort deserved more rotten tomatoes than applause. There's no doubt in my mind Turley has the goods when he wants to turn it on though and I hope to see the awesome version of Turley fighting the next time.
All in all, it was an excellent night of fighting put on by Sanigar Promotions, and I am looking forward to their next Newport show. Thank You to Sophie Merlo for kindly letting Ringnews24 use an action shot. To view more please go here: https://www.flickr.com/photos/sophiethesax/sets/72157654393941020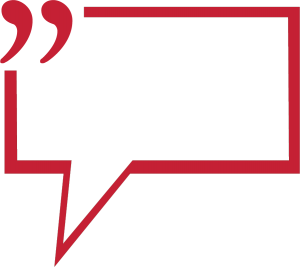 Click Here, If you wish to add a COMMENT to the above article or any of the Ringnews24 boxing articles.