The Joy of Miguel Cotto Vs. Canelo Alvarez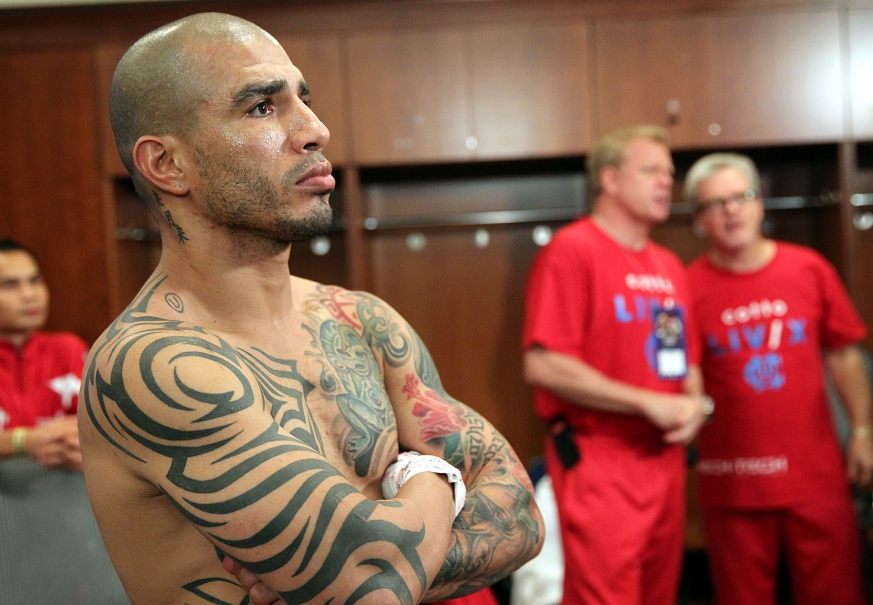 As enthusiasts or fans of the sweet science we fully understand the meaning of deprivation. More often than not our desires go unfulfilled and we are left to the imagination of what might have been. A brief visit to any boxing forum and the constant stream of hypothetical contests will prove this theory. Regardless of the intrigue or want of the fan, the final decision to fight is left to the boxer.
It is in this justifiable and much needed fact of professional boxing, that as fans we find despair. The best fighters may choose to never face each other and all we are left with is the painfully futile debate of a what if scenario. So what is it that keeps us from throwing up our hands and forgetting the sport altogether? Simple, every once in a while the best fighters throw caution to the wind and choose to fight each other.
It is comforting to know this November one of those every once in a while moments is going to happen. A young phenom from Mexico, Canelo Alvarez will fight the Puerto Rican legend Miguel Cotto, and all indications suggest the clash between these two champions will be epic. Both fighters command a tremendous fan base and given their respective countries of origin, for Alvarez and Cotto this fight will mean a lot more than just some gold belt. Even more, it can easily be argued at this moment in time, there is no two boxers better at 154 lbs. (Mayweather Jr. Is 147 and Golovkin is 160). Really, the only thing that is going to be missing from this extraordinary engagement is the late Howard Cossell providing the color commentary. Then again, Jay Z could hire impersonator Frank Caliendo to fill in.
My sincere apologies to the reader if they were looking for a prediction or analysis on who will win this fight. But in the words of Smokey from the movie Friday, "I don't give a f**k". Not that it doesn't matter because it does, just ask Gennady Golovkin who is the mandatory challenger of the winner. It is just I wanted to express what is called realized future elation. Knowing one night in November this year, the deprivation for a moment will subside and I will rest my head as a fan not in wonder, but completely satisfied.
Thank you Canelo Alvarez, Miguel Cotto, Roc Nation, and Golden Boy Promotions for making this fight happen.
View more writing from Mark Hampton on his website.
Photo Credit: Ed Mulholland/Golden Boy Promotions