Fight Report: Halle, Germany: Arthur Abraham vs Robert Stieglitz
Halle, Germany: Super Middle: Arthur Abraham (43-4) W TKO 6 Robert Stieglitz (47-5-1). Middle: Mike Keta (19-3) W TKO 3 Aliklych Kanbolatov (12-3). Super Middle: Vincent Feigenbutz (20-1) W TKO 3 Mauricio Reynoso (15-2-1). Cruiser: Noel Gevor (18-0) W PTS 8 Lukasz Rusiewicz (20-21). Light Heavy: Enrico Koelling (18-1) W PTS 8 Vasyl Kondor (18-15-1). Middle: Anthony Ogogo (9-0) W PTS 6 Ruslan Schelev (11-5). Super Middle: Stefan Haertel (6-0) W PTS 6 Maurice Possiti (10-7).
Abraham vs. Stieglitz
Abraham stops Stieglitz and puts an end to their four bout series. The WBO champion employed his usual tactics of tucking up behind a high guard leaving very little target for Stieglitz and banging home left jabs and straight right counters whenever he saw an opening a combination he used often in the first round. Stieglitz was on the front foot and jabbing strongly but wild with his rights. In the second Stieglitz made a fast start taking Abraham to the ropes and the champion just covered up and hardly threw a single punch in the first minute of the round. Once he got into the round Abraham landed some clubbing rights which made Stieglitz stumble and again got through with his left jab straight right combinations. Stieglitz got a couple of warnings for being careless with his head and by the end of the round Abraham was pawing at his face and it turned out that he had suffered a fractured jaw and a broken tooth. Stieglitz was coming forward again in the third but Abraham's high guard was frustrating his attempts to score. He got through with some punches when he had Abraham on the ropes but Abraham again had success with his left/right pairing although there was too much wrestling in the round and by the end there was also blood coming from Abraham's nose. Stieglitz scored with some good punches to head and body in the fourth but as he moved in his feet slipped on the wet canvas in Abraham's corner and he went down but the referee counted over the Russian. The referee had made Abraham's corner sponge up water on a couple of previous occasions. No punch had landed and it was a clear slip. Stieglitz went forward but Abraham was again scoring with those left/rights through the middle of the Russian's guard. In the fifth Stieglitz was advancing but was almost gun shy hesitant to let his punches go because of the hard counters Abraham was unleashing. Stieglitz scored a good left hook late in the round but the power was with Abraham. In the sixth two hard rights to the head sent Stieglitz stumbling back and Abraham scored with series of lefts and rights pushing Stieglitz back further. As Stieglitz prepared to throw a punch Abraham beat him to it with short right. Stieglitz took a step back and then collapsed on his hands and knees. The referee started the count and Stieglitz got up. The referee completed the eight count and signalled for the fight to continue as neither Stieglitz nor the referee had seen that Stieglitz' corner man was standing waiving the white towel until Abraham pointed it out and the fight was stopped.  Fifth defence of his WBO title in his second reign for Abraham and his 21st world title fight over a ten year period. The 35-year-old Armenian-born "King Arthur" looked strong in this one and his win was decisive enough to end his series with Stieglitz at 3-1 to Abraham. Former WBO champion Stieglitz, 34, loses inside the distance for the third time and this is his 14th world title fight. In his last fight in November he had fought a split draw with Felix Sturm and there are fights out there for him if he wants to continue.
Keta vs. Kanbolatov
Keta brawls his way to victory over Kanbolatov. Keta came out swinging from all angles and distances with Kanbolatov initially trying to use his height and reach to box only to get dragged into a brawl. Keta had Kanbolatov down twice in the first two rounds and then ended it in the third.  Two thudding rights to the head put Kanbolatov down and after the eight count Keta drove Kanbolatov to a neutral corner and put him down with a big overhand right and the referee stopped the fight without bothering to count. Albanian Keta, 32, wins the vacant WBC EPBC title and has 16 wins by KO/TKO. He lost on a 55 second knockout against Andreas Reimer for the German BDB title in 2012 but has won 7 in a row since then against very modest opposition. Russian Kanbolatov, 25, had won his last 11 fights and collected the UBO title but his opposition would be flattered to be described awful.
Feigenbutz vs. Reynoso
Teenager Feigenbutz wins the vacant WBA interim title and the Global Boxing Union title with stoppage of Peruvian Reynoso. The Peruvian tried to jab and move early trying to keep the hard punching Feigenbutz out. It did not work as the young German got through with a hard right hook to the body that had Reynoso hurt. Feigenbutz was able to walk past the jab and work inside. The second round saw Feigenbutz put Reynoso down with a right hook to the head. Reynoso got up and managed to force Feigenbutz back to the ropes but was badly shaken and went down again for what looked a genuine knockdown but the referee decided it was a slip. Feigenbutz ended in the third flooring Reynoso with a series of punches rounded off with a left hook to the head. Reynoso made it up but a right to the head put him down again. He was trying to get up but a compassionate referee stopped the mismatch. The 19-year-old German turned pro at 16 and lost his second fight inside the distance. Since then he has won 19 fights in a row, 18 of them by KO/TKO. How the WBA came to select Reynoso as an opponent or to accurate how they came to accept the victim the promoter picked is a mystery. A 38-year-old fighter with only one four round fight in over two years and somehow these clowns had him rated No 8!
Gevor vs. Rusiewicz
Gevor given eight good rounds of work by late substitute Rusiewicz. The Armenian-born Gevor outboxed Rusiewicz over the first two rounds and then Rusiewicz had the better of the third landing some good combinations. Gevor took over again in the fourth and had Rusiewicz hurt in the fifth. Early in the sixth Rusiewicz landed a good body punch and carried that good work over into the seventh. Gevor finished the stronger and again had Rusiewicz hurt late in the final round. Scores 77-74 twice and 78-73 all for Gevor. The 24-year-old Hamburg-based fighter is WBO 7/IBF 14(12)/WBA 14 but a more realistic rating by assessment of his opposition is his No 16 position with the EBU. Pole Rusiewicz, 33, is a durable survivor. He has only lost inside the distance twice and one of those was due to a cut.
Koelling vs. Kondor
Koelling outpoints Kondor. The German was giving away height and reach to the Ukrainian but was able to get inside early and used a concerted body attack to clearly win the first four rounds. Over the remaining four rounds Koelling had Kondor wobbling but he is not a puncher and had to settle for a points victory. Scores 80-71 twice and 80-72. The 25-year-old former World Youth silver medallist, WSB competitor and 2012 Olympian had lost his unbeaten tag when he was outpointed by Italian Ricci in February and this is his second win since then. They were taking no chances here as Kondor has now lost 9 on the bounce.
Ogogo vs. Schelev
Ogogo finally returns to the ring but bad luck strikes again. The British Olympian showed fast hands and some classy boxing but from the third round late substitute Schelev was able to put Ogogo on the back foot where he was less effective. There was too much clinching for the fight to be entertaining although any ring time would be a bonus for Ogogo. Scores 58-56 twice and 59-55. Unfortunately the 26-year-old Ogogo injured his shoulder late in the fight and could face another long period of inactivity. The Olympic bronze medallist beat current pros Jason Quigley, Damien Hooper, Vijender Singh, Ievgen Khytrov, Stefan Haertel and Frank Buglioni as an amateur but has been hit hard by injuries. Ukrainian Schelev, 26, has now lost 4 of his last 5 fights.
Haertel vs. Possiti
Former top amateur Haertel outboxes Frenchman Possiti. The classy German was just too skilful although Possiti pressed hard but had a bad habit of leaving his left hand down at waist level and a left from Haertel put him down in the second. Haertel looked to be coasting at times which allowed Possiti a foot hold in the fight and he tried hard in the last to turn the fight his way but Haertel had already done enough to take the decision. Scores 58-55 twice and 59-54. The tall 27-year-old German continues his winning way but he is yet to stop an opponent which shows a worrying lack of power.
Read more articles about:
Aliklych Kanbolatov
,
Anthony Ogogo
,
Arthur Abraham
,
Enrico Koelling
,
Lukasz Rusiewicz
,
Maurice Possiti
,
mauricio reynoso
,
Mike Keta
,
noel gevor
,
Robert Stieglitz
,
Ruslan Schelev
,
stefan haertel
,
Vasyl Kondor
,
vincent feigenbutz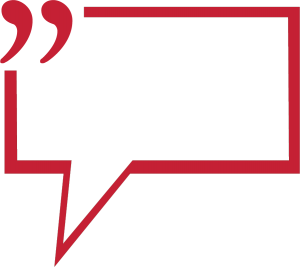 Click Here, If you wish to add a COMMENT to the above article or any of the Ringnews24 boxing articles.