Fight Report: Macao, S.A.R. China: Cesar Cuenca vs Ik Yang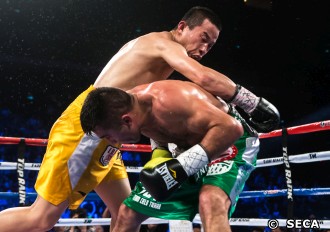 Macao, S.A.R. China: Super Light: Cesar R Cuenca (48-0) W PTS 12 Ik Yang (19-1,1ND) .Super Bantam: Nonito Donaire (35-3) W TKO 2 Anthony Settoul (20-4). Light: Denis Shafikov (36-1-1) W TKO 3 Denis Shafikov (27-5-3). Super Light: Jose Carlos Ramirez (15-0) W TKO 3 Ryusei Yoshida (26-8). Super Fly: Rex Tso (17-0) W TKO 4 Khunkhiri (21-12-1).
Yang vs. Cuenca
Cuenca spoils the show for the locals by comprehensively outpointing Yang to win the vacant IBF title. Southpaw Cuenca showed plenty of movement constantly shifting to Yang's left making it difficult for the Chinese fighter to land right hands. He never presented a stationary target and Yang was either not letting his hands go or hitting fresh air when he did. Cuenca is by no means a power puncher but late in the first he landed a three-punch combination involving two hard lefts to the head that saw a partially off balance Yang stagger back and lightly touch the canvas. He regained his balance immediately but it was a valid knockdown and the bell went on the completion of the eight count. Yang came out firing in the second but quickly earned a stern warning for a low punch and Cuenca was again the one doing the scoring as Yang was unable to set himself to throw rights. Cuenca was finding gap after gap in Yang's defence and the Chinese fighter ended up getting a second warning for another low punch. The speed, evasive skills and variety of punches from Cuenca dominated the third and fourth rounds and every time Yang missed with a punch, which was most of the time, Cuenca made him pay with quick counters. In the fifth a good right and a clash of heads, momentarily saw Cuenca lose his cool and trade with Yang with a straight right from the Chinese fighter which landed on Cuenca's right shoulder sending Cuenca stumbling backwards. His gloves briefly touched the canvas and he was up immediately but it again it was a genuine knockdown and the bell went when the eight count was completed. Cuenca outboxed a fired-up Yang in the sixth as the Chinese fighter had no idea of how to cut off the ring as Cuenca kept moving to his right taking away Yang's jab and nullifying his powerful rights. Yang got through with a hard left hook and couple rights late in the seventh which probably helped him edge the round. Yang roughed Cuenca up at the start of the eighth but was repaid by some sharp straight right jabs which the Argentinian slotted through his guard and they traded a bit more at the end of the round. Yang again had some success in the ninth but only a little as Cuenca continued his master class and ended the round with a lightning combination that typified the fight.  Again in the tenth the Argentinian was thumping fast combinations through Yang's guard and was nowhere around by the time Yang tried to counter and he finished the round with a flurry of shots to Yang's head with the Chinese fighter not even seeing them coming. Yang tried turning south paw in the eleventh but it made no difference as Cuenca was still too quick for the Chinese fighter who went down late in the round but it was not due to a punch so not counted. A desperate Yang was throwing wild swings in the last and lost a point when he wrestled Cuenca to the canvas and for the first time in the fight Cuenca looked tired but he still ended the round with a stream of punches that penetrated the guard of Yang. Scores 117-108, 116-109 and 115-110 and those were generous to Yang who was outclassed. The 34-year-old Cuenca, the IBF No 1, was having his first fight for 14 months but there was no rust on show. His nickname now is "El Distinto" but in his early days it was "Fred Astaire" and he certainly showed class movement but also flashing hand speed and a good boxing brain. He is a master boxer and very difficult to nail so he may be the best Argentinian defensive boxer since the great "Untouchable" Nicolino Locche. However he sacrifices power for speed and as result has only two wins by KO/TKO and his 4% KO/TKO average must be the smallest ever for a world champion.  He will give any super lightweight problems. Yang, 30, had no plan B and not much of a plan A and never really got to grips with how to tackle the little southpaw's simple tactic of constantly moving away from Yang's right hand and as a result he spent a frustrating twelve rounds chasing a shadow.
Donaire vs. Settoul
Predictable early win for the "Filipino Flash". Both fighters started cautiously probing with jabs. Donaire scored the first real punch a quick overhand right and later landed a good left hook to the body. Settoul was staying centre ring and jabbing but he suddenly staged a quick lunging attack and as Donaire avoided the Frenchman's punches the Filipino shot home a left hook to the body. In a delayed action Settoul stepped back four or five paces and then seemed to feel the full force of the punch and dropped to one knee. He was up at eight and then got on his bicycle and went backwards trying to stay out of trouble. With only a couple of seconds to go in the round  Donaire again dug a left hook into the Frenchman's body and Settoul went down on one knee again and was looking pleadingly at his corner. He again got up at eight and the bell rung. Settoul was trying to establish his jab in the second but there was no power to his punches and Donaire stepped in with an overhand right that sent Settoul down sideward's to his knees. Settoul made it to his feet at eight but as the referee indicated for him to step forward he staggered back a couple of steps and the towel came flying in from the Frenchman's corner. The 32-year-old Donaire, a four division champion, is starting to look a little rough around the edges but he had too much power for the Frenchman and his left hooks to the body were top drawer. He is still very much a major played back down at super bantam. Former EU champion Settoul, 28, was out of his league. He had nice skills but no power. He had won 11 of his last 12 fights but the opposition was nowhere near Donaire class.
Shafikov vs. Mukhlis
As usual the 5'5" Shafikov was giving away a lot in height and reach and the Indonesian tried to use those advantages to box on the outside. He showed plenty of movement and a quick jab but Shafikov just kept tacking him down and scored with some hard southpaw lefts before the end of the round. Mukhlis just could not stop the advance of Shafikov and the little Russian was ducking under the Indonesian punches and driving him back. A three punch combination landed from Shafikov but apart from the fist left to the body they did not connect fully but as Mukhlis was going back he was off balance and went down. Mukhlis bitterly disputed that it was a knockdown and it looked for a moment as though he was so disgusted he was not going to resume the action but Shafikov denied him that option by launching and attack the moment the eight count was completed. Shafikov drove Mukhlis back with hard punches to head and body with Mukhlis throwing sweeping lefts and rights but making no impression on the little "Djingis Khan". In the third they exchanged vicious head punches with Mukhlis briefly driving Shafikov back. That was temporary and soon Shafikov was walking forward landing punch after punch to the head of Mukhlis and after a combination finished off with a left to the chin Mukhlis just raised an arm and walked away the referee followed him and asked him if he wanted to continue but Mukhlis was finished for the night. The 30-yerar-old Russian was supposed to have been challenging Mickey Bey for the IBF title but Bey relinquished the title and there was no way to arrange an alternative title fight. His only loss was to Miguel Vasquez for the IBF title in February last year and hopefully he will get a shot at the vacant title in his next fight. Mukhlis, 28, was stopped in five rounds by Takashi Uchiyama in a challenge for the WBA title in 2010. He had since gone 4-1-1 in domestic fights.
Ramirez vs. Yoshida
Ramirez extends his winning run with stoppage of JBC No 10 Yoshida. The US Olympian simply punished Yoshida throught the first three rounds and did such a good job that Yoshida's corner retired their man after the third round ended. The tall 22-year-old from California has 12 wins by KO/TKO including 8 wins that way in his last 9 fights. He has oodles of talent and will be a force in the division next year. Yoshida, 31, is 4-5 in his last 9 fights and this is his sixth loss by KO/TKO.
Tso vs. Khunkhiri
Tso too good for poor Thai opponent. Over the first three rounds Tso was able to connect time and again with hard combinations and was just too fast and powerful. In the fourth he drove Khunkhir to a corner and unloaded to head and body. The Thai escaped but only briefly and another series of hard punches up and down from Tso saw the fight halted. The 28-year-old Hong Kong based southpaw is rated WBO 4/IBF 6(5)/WBA 7 despite the absence of anything remotely close to a rated fighter in his list of victim and last time out he in March he  just squeezed by Filipino Mike Enriquez. Khunkhir is 4-7 in his last 11 fights.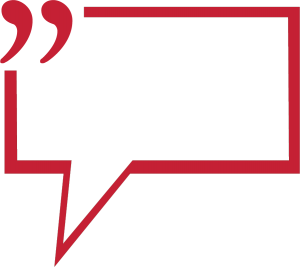 Click Here, If you wish to add a COMMENT to the above article or any of the Ringnews24 boxing articles.