The Thrilla in Düsseldorf: Klitschko vs. Fury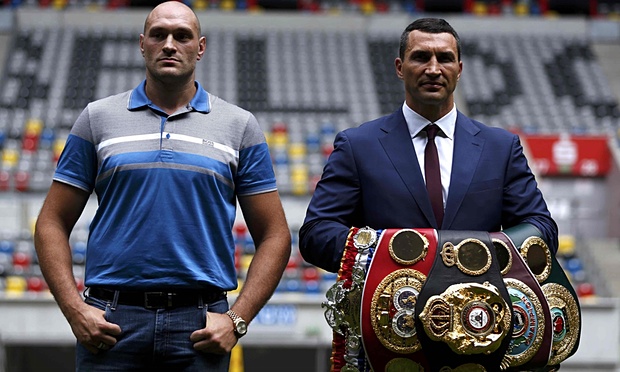 He is the two-time WBO Heavyweight World Champion, the current WBA, IBF, WBO, Ring Magazine Heavyweight World Champion, and has held the IBF, WBO and WBA World Heavyweight titles longer than any other fighter in history. He has a record of 25-2 (19 KO's) in world title fights, and a record of 12-2 (8 KO's) against former or current world titlists. His name is Wladimir Klitschko, also known as "Dr. Steelhammer". All of this, and Wladimir, according to his newest challenger, Tyson Fury, has about as much charisma as Fury's underpants.
That paragraph in and of itself basically encapsulates the personalities of these two heavyweight warriors. Klitschko is the established champion, who will surely have his name etched into the International Boxing Hall of Fame. Wladimir prefers to do any and all talking with his fists. He has a businessman like approach to his fights. His opponent, on the other hand, from Manchester, England, Tyson Fury, well…..he just can't help himself. Many a time, Fury's mouth has caused the majority of the crowd coming to watch him box to be rooting against him. Yet it has also sparked interest in his fights and helped him to establish himself as a showman in the sport of boxing.
That's part of what has earned him this shot at the biggest fight in his career. Tyson Fury towers over most opponents at 6'9". Klitschko, usually known for being the biggest man in the ring, is 6'6", so for the first time since facing Poland's Mariusz Wach in 2012, Klitschko will find himself standing across the ring from a man with a height advantage. Fury is a switch-hitter, meaning he can switch almost effortlessly between the southpaw stance and the traditional orthodox stance. Fury is a solid heavyweight, with good boxing skills, good punching power, and recently, good stamina. He is the number one ranked Heavyweight in the UK at the moment. He is the EBU European Heavyweight Champion and the WBO International Heavyweight Champion sporting an undefeated record of 24-0 (18 KO's). Interestingly enough, Fury's family is of Irish heritage, and he will be looking to emulate his cousin, Andy Lee, the WBO World Middleweight Champion from Limerick, and win a legitimate World title. However, of all the good qualities Fury possesses, few boxing pundits have given him a real chance against Dr. Steelhammer.
Wladimir Klitschko is, at the very least, a powerhouse of a Heavyweight Champion. Born in Zhangiztobe, Kazakhstan, but raised in the Ukraine, Klitschko has bounced back from defeats to Ross Puritty (in 1998), Corrie Sanders (in 2003), and Lamon Brewster (in 2004, a loss he avenged) to become a memorable and destructive force in the division. With 53 KO's in his 64 wins as a professional boxer, it's widely understood, that most of the time, when Wladimir Klitschko hits people, they fall. His style can sometimes be frustrating to watch for fans, but it is extremely effective and even more mind-numbingly frustrating for his opponents, who generally struggle to find Klitschko with any clean punches. He has a powerful and accurate jab, which he loves to use to blind his opponents and set them up for his laser right hand or crushing left hook.
Wladimir's opponents are often punished badly when trying to find their way in close to do their own damage, and when they usually do get in close, Klitschko's size and bulk become a problem as he simply ties them up or leans on them, smothering their work and preventing them from getting off any clean punches. Against Fury though, Klitschko will not be able to do this easily, if at all. As stated before, Fury has a 3 inch height advantage; Klitschko's leaning tactics are generally only effective against shorter opposition. Fury also has a 4 inch reach advantage, which should make things interesting when both fighters try to establish their jabs. What makes this contest exciting is that both fighters have knockout power. IF indeed Fury can find a way to get clean punches in on Klitschko, there is no doubt that he has the ability to hurt him. The issue for Fury will be finding a way to do this without getting knocked unconscious in the process himself.
Klitschko is the overwhelming favorite, and many expect him to produce a highlight reel KO performance in this fight. However one shouldn't be so quick to write Fury off. Nothing he has done thus far has convinced anyone that he necessarily has the X factor to bring down a hall-of-fame worthy heavyweight destroyer, but you can be sure that above all things, Fury will be looking to produce THE performance of his life. Regardless of how this fight ends, there will be entertainment. With Fury we will surely get comical statements and a fun build-up to the fight. The fight itself should be fun. The heavyweight division isn't exactly known for being home to fighters with high punch outputs. But when these two fighters land, their punches will be encased with dynamite, especially those of Dr. Steelhammer.
So on October 24th of this year. The ESPRIT Arena in Düsseldorf, Germany, will be awaiting a contest between a long-reigning, deadly heavyweight champion, and a worthy, hungry young challenger out for blood. It's a heavyweight title fight, a real one, and you can be sure of that.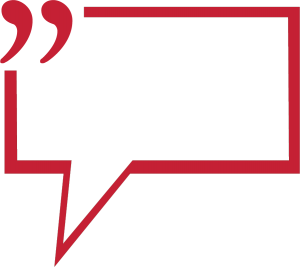 Click Here, If you wish to add a COMMENT to the above article or any of the Ringnews24 boxing articles.