Fight Report: London, England: Frank Buglioni vs Fernando Castaneda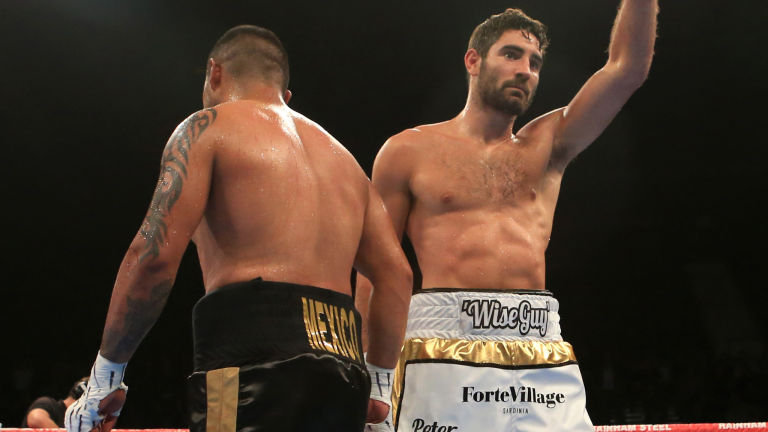 London, England: Light Heavy: Frank Buglioni (17-1-1) W TKO 5 Fernando Castaneda (23-10). Light Heavy: Billy Joe Saunders (22-0) W TKO 4 Yoann Bloyer (17-28-2). Super Feather: Mitchell Smith (13-0) W KO 1 Dennis Tubieron (19-5-2). Heavy: Dereck Chisora (21-5) W TKO 1 Bega Lobjanidze (13-4). Super Welter: Gary Corcoran (13-0) W PTS 10 Rick Godding (21-1-1). Cruiser: Ovill McKenzie (25-12) W TKO 2 Janne Forsman (19-2). Super Bantam: Lewis Pettitt (17-1) W TKO 7 Antonio Horvatic (7-19). Super Middle: Jamie Cox (19-0) W TKO 1 Blas Miguel Martinez (21-8-1).
Buglioni vs. Castaneda
With his WBA title shot postponed Buglioni had to settle for facing Mexican Fernando Castaneda for the WBA International title. That was ruined when Castaneda came in 7lbs over the weight. It must have difficult for Buglioni to motivate himself but he easily outboxed Castaneda setting things up with a stiff jab and hard rights. He had controlled every round before landing a left hook and then a right which put Castaneda down face first on the canvas. He tried to get up but was in no condition to fight on. The 26-year-old "Wise Guy" goes to 13 wins by KO/TKO and will get his title shot against Fedor Chudinov in September. No one should be too surprised at Castaneda failing to make the weight. His weight record is unbelievable. In August last year he weighed 146 ½ lbs in losing to Silverio Ortiz and in November he fought for the vacant WBC Fecombox title and weighed 196lbs! Perhaps he has a removable third leg.
Saunders vs. Bloyer
Saunders takes a keep busy fight as a warm-up for his title fight with Andy Lee on 19 September and halts Frenchman and fellow-southpaw Bloyer in four rounds. Saunders allowed himself the luxury of coming in at 173 ¼lbs and naturally looked a tad fleshy. Saunders had too much class for the very poor French southpaw and it was really a case of how long Saunders wanted to let the fight last. Boyer had some success with rights in the second but that was as good as it got for him. In the third Saunders knocked Boyer down with a left to the head. Boyer made it to the vertical only to be laid horizontal again by another left. He made it as far as the fourth round but a hard right put him down on his knees in the fourth and the fight was stopped. Just some ring time for the talented 25-year-old although since Lee is a southpaw that might have made it worthwhile. Bloyer, 32, now has 11 losses by KO/TKO and is 2-10 in his last 12 fights.
Smith vs. Tubieron
Smith continues to impress as he dismisses experienced Filipino Tubieron late in the first round in defence of his WBO Inter-Continental title. A vicious right to the body saw Tubieron on the floor writhing in agony with a suspected broken rib. The Filipino had gone twelve rounds in losing a wide decision to Josh Warrington in April which could mean something or nothing. However it was a real show of power from the unbeaten 22-year-old "Baby Faced Assassin". The 25-year-old Tubieron "The Shark" moves down to three losses by KO/TKO. He is a former WBC International champion and has mixed in good company with all five losses coming on his travels.
Chisora vs. Lobjanidze
Chisora does quick job on Georgian. Chisora followed Lobjanidze around the ropes trying a couple of jabs and then threw an overhand right which crashed onto the Georgian's chin and he went down on his side. The referee started the count but quickly stopped and waived the fight over with Lobjanidze needing a whiff of oxygen to help him recover. All over in 29 seconds. The 31-year-old Zimbabwe-born Londoner was having his first fight since being halted in 10 rounds by Tyson Fury in November. He is looking to get back into the picture with a European title fight against Erkan Teper a possibility. He is rated No 5 in the latest EBU ratings but of those above him Fury, Alex Povetkin and Anthony Joshua all have other fish to fry and Kubrat Pulev has no plans for a fight at this time. The 6'4" (193cm) Lobjanidze has a typical Georgian record. Wins at home but has lost inside the distance on four tough overseas assignments.
Corcoran vs. Godding
Corcoran wins British title eliminator with unanimous decision over Godding. This was much closer than the scores make it look. Corcoran had to overcome a cut over his left eye caused by a clash of heads in the second round and a shaky fifth to come out the winner. Corcoran was coming forward from the first bell and his aggression netted him the first two rounds with Godding finally finding some room and doing enough clean work to take the third. Corcoran was just moving forward relentlessly denying Godding space and working inside to head and body and he swept the next five rounds with Godding countering when he could with some nice shots but too few to help him in the points scoring. Godding scored with a good uppercut in the ninth but still could not dissuade Corcoran who won the tenth. Scores 99-91, 99-92 and 97-93. The 24-year-old "Hellraiser" was in his first ten round fight but showed limitless stamina so that was no problem but he is in a tough division. Godding, 30, had turned in a great performance back in 2012 when he fought a draw with former European champion and world title challenger Rafal Jackiewicz in Poland but then had only one fight in 2013 and was inactive throughout 2014. This year he had taken part in just one four round fight and one six round fight so hopefully will be more active and come back stronger.
McKenzie vs. Forsman
McKenzie bludgeons Finn to defeat in two rounds to win the vacant WBA Continental title. The CBC and British champion floored Forsman in the first with a heavy right hook to the body. Forsman got up and struggled through to the bell. McKenzie finished it in the second as two thumping rights to the head put Forsman down for the second time. Forsman just made it to his feet but was wobbly and the referee rightly halted the fight. Now 13 wins by KO/TKO for the 35-year-old from Jamaica following on from good wins over Tony Conquest, Jon-Lewis Dickinson and Matty Askin and he is now No 13 with the WBA. Forsman, 32, had won his last 7 fights and this is only his second loss by KO/TKO.
Pettitt vs. Horvatic
Pettitt gets stoppage win. Pettitt is streets ahead of Croatian Horvatic in skill, power and speed. From the first round Pettitt showcases his excellent jab and is already cruising. He takes Horvatic to the ropes in the second and gets through with good punches to head and body. The pattern does not changed much over the next four rounds as Pettitt is scoring at will and getting home with uppercuts, hooks and always the jab. The one-sided fight is ended in the seventh as Pettitt traps Horvatic on the ropes and hammers home some hard punches that see the Croatian drop to the canvas and the fight is halted. Too easy for 25-year-old Pettitt as he goes to 8 wins in a row. Horvatic had lost 9 of his last 10 fights going in.
Cox vs. Martinez
Cox is starting to motor again as he continues his comeback from a long lay-off. Cox came out firing and Martinez never had a chance to get into the fight. Cox simple overwhelmed him with punch after punch until after a left hook Martinez went down on one knee to try to get out of the storm. Martinez got up but was shipping more punishment when his corner threw in the towel. The 28-year-old from Swindon, a former undefeated CBC champion, was inactive in 2012, had one fight in 2013 and none in 2014. This is his second win since returning in February. He wins the vacant WBO Europe title which will probably see him leap into the WBO top 15 for beating a guy who came in 8 ¼ lbs over the contract weight. Cox is in a tough division but he has power and skill. Although he is Swiss Martinez is the current Spanish super middle champion.
Read more articles about:
Antonio Horvatic
,
Billy Joe Saunders
,
Blas Miguel Martinez
,
dennis tubieron
,
Dereck Chisora
,
Fernando Castaneda
,
Frank Buglioni
,
Gary Corcoran
,
Jamie Cox
,
Janne Forsman
,
Lewis Pettitt
,
Mitchell Smith
,
ovill mckenzie
,
rick godding
,
Yoann Bloyer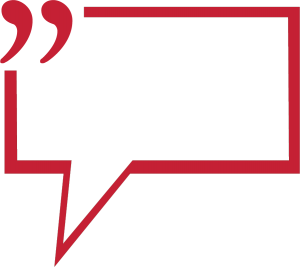 Click Here, If you wish to add a COMMENT to the above article or any of the Ringnews24 boxing articles.