Zepeda denied rematch; Flanagan makes first defence 10th October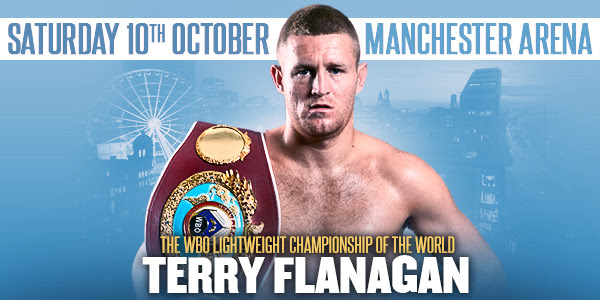 The World Boxing Organisation (WBO) have ruled that Terry Flanagan, the organisation's champion, will not have to fight American Jose Zepeda in an immediate or "return" rematch.
Zepeda's promoter filed a petition to the WBO for a mandatory rematch, but the WBO Committee denied that petition.
Flanagan won the vacant title last month at the Manchester Velodrome when Zepeda suffered a dislocated shoulder and remained on his stool at the end of the second round.
Referee Marcus McDonnell waved the fight off after speaking to Zepeda's corner and the ringside doctor. Zepeda could not continue and Flanagan was declared the winner by TKO in round two.
Queensberry Promotions announced that Flanagan will make the first defence of the WBO title on Saturday 10th October at the Manchester Arena.