The problem with Floyd Mayweather's "top 5" greatest list
Floyd Mayweather Jr has caused more controversy. The five weight champion last week on ESPN was asked to name his top 5 best ever boxers. A list that did not go down too well with fans and media alike.
He placed himself in the number 1 spot with Roberto Duran, Pernell Whitaker, Julio Cesar Chavez following and Muhammad Ali being named 5th. While that last selection was enough to debate on its own, there are also some things worth discussing regarding his first couple of preferences.
It is a popular consensus that Sugar Ray Robinson is the greatest boxer ever to grace the ring. Harry Greb's name often comes up, too, as a competitor to Robinson's name. The formerly mentioned had won titles at welterweight and in the middleweight division five times. Greb has beaten highly regarded names such as Gene Tunney (multiple times), Tommy Gibbons and Mickey Walker. Some may forgive Mayweather for not being a historical student of the sport. It may also be possible that ESPN could have been catering to the average fan, since the likes of Duran and Whitaker are seen and heard of by the masses. Whatever the reason, Muhammad Ali being named last should not be the main focal point. Let's remember also that the list was concerning boxing's greatest fighters. Not the greatest heavyweight boxers. And when you think of other names such as Henry Armstrong and Sam Langford, Ali's spot seems all the more reasonable.
Roberto Duran is a good candidate for being the greatest lightweight boxer, but are his achievements worthy enough to be considered as one of the top 5 greatest? Not here, he isn't. Julio Cesar Chavez has an impressive record. Huge stats are impressive at first glance but a few chinks in his reportoire were exposed when he stepped up his competition. Nevertheless, there is no doubt that he is Mexico's greatest!
Discussing Mayweather's number 1 spot, what with the rich history of the sport, it is a little absurd. Floyd has not even finalised his career yet even though he is approaching supposedly his very last fight. Consideration of a boxer's place in the sport's history needs and should be discussed when he has long walked away. Sure, his name may be mentioned alongside other welterweight greats, or vs them, in fantasy matchups cooked up by followers which indicates the impact he has made, but its a tall order to state as fact that what he has achieved is superior to others that have come before him, especially when he is still active. Surely there are those that would not even mention his name in a top 5 greatest boxers list! But again, for the sake of promotion for his next fight, we can ease him off the hook a little. It can be recalled when Mayweather said that he was the best at any weight many years ago but was quick to point out that he was kidding.
One thing that is perfectly clear, though, is that Muhammad Ali will always historically be the face of boxing. Not Floyd Mayweather. 'Money' is the face of boxing in the present era. Not at a time when the sport granted more legitimate action than frustration.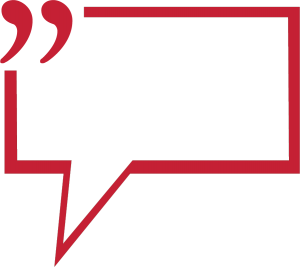 Click Here, If you wish to add a COMMENT to the above article or any of the Ringnews24 boxing articles.