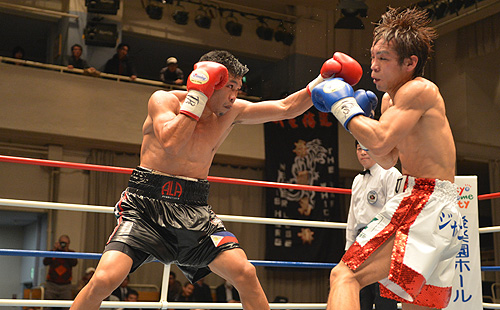 The boxing world seems to move quickly and over the past few weeks we've seen that with various announcements and rumours. Here I try and cover the latest news and rumours involving Asian fighters.
News-
Japanese warrior Tenkai Tsunami (21-10, 10) will have her IBF female Bantamweight title bout against the unbeaten Carolina Rodriguez (14-0, 1), on August 22nd, screened in Chile on CHV. The broadcaster does stream on their website though unfortunately their stream cannot be accessed outside of Chile.
On August 29th Thailand's Petchsuriya Singwancha (14-10, 8) will be in action in Hong Kong as he takes on former European Middleweight champion Kerry Hope (22-7, 2). Hope, a Welshman now based in Australia, will be looking for a third straight win since relocating "Down Under". Also on this card will be Rex Tso (17-0, 10) and Rey Megrino (21-20-3, 18)
On September 6th Japanese fans will get the chance to see former WBA interim Minimumweight champion Juan Jose Landaeta (26-8-1, 20) battle against Walter Tello (21-8, 8). This bout begins Landaeta's relationship with a promoter based in Toyama. Landaeta is famously known in Japan for his two bouts with Koki Kameda, the first of which was described as a robbery by those in Japan.
Chinese fans will be getting a treat on September 11th as highly ranked Super Bantamweight Qiu Xiao Jun (17-2, 7) defends his WBC Silver title against Diarh Gabutan (19-4-3, 10). Jun is said to be angling for a world title fight though will need to come through here if he's to make the most of his #2 WBC ranking. On the same card fans will see unbeaten Thai Kaefah Tor Buamas (19-0, 13) take on the popular Michael Katsidis (31-7, 24). This is the biggest fight so far for Kaewfah those leaves a nasty feeling knowing that Katsidis still continues on with his career when he should have retired several years ago.
The OPBF Minimumweight title will be up for grabs on September 18th as former WBC champion Xiong Zhao Zhong (25-6-1, 14) battles Crison Omayao (17-9-3, 5). This should be a straight forward win for Zhong, though many thought the same prior to his upset loss to Oswaldo Novoa in 2014.
Unbeaten Kazakh prospect Roman Zhailauov (15-0, 9) will return to the ring on September 19th as he faces Thompson Mokwana (20-10-1, 12) in South Africa. The Kazakh youngster will be fighting for the first time since he scored a KO of the year contender against Luyanda Jako. This is a step up in class for Kazakh youngster who continues his relationship with South African promoter Golden Gloves
Also on September 19th, in South Korea, fans will see Su Yun Hong (11-1-1, 5) defending her WIBA Light Flyweight title. At the moment no opponent has been lined up for the popular Korean fighter though it's very unlikely to be a testing foe given the fact the bout is now just a few weeks away. [Note Hong's boxrec record is inaccurate due to Boxrec not including bouts under the KBF banner]
IBF Minimumweight brawler Katsunari Takayama (29-7-0-2, 11) will be defending his title on September 27th against Ryuji Hara (19-1, 11), as part of the Kazuo Ioka Vs Roberto Domingo Sosa card. The popular Takayama was expected to face a rematch with Fahlan Sakkreerin Jr however the IBF ruled against mandating that bout which saw Takayama's team reach out to Hara, who was in training for a bout on August 20th. Hara will still be in action on August 20th though that will only be in an exhibition bout.
On September 29th Korean fans will get the chance to see Eun Hye Lee (7-0, 2) battle Thai youngster Ploynapa Sakrungrueng (12-5-1, 1) for the WBO female Light Flyweight title. This bout has slipped twice already this year. Originally it was set to take place in May before being rescheduled to June why Lee was ill. Hopefully this will be third time lucky!
Stayign with Korea we're now set to see former Pakistan amateur standout Waseem Muhammad will make his professional debut in South Korea on October 4th. The former 2-time Commonwealth games medal winner will be fighting in a 10 round contest for the South Korean (KBC version) Super Flyweight title.
On the same South card fans will also get the chance to see American puncher Randall Bailey (45-8-0-1, 38) and Cuban Heavyweight hopeful Robert Alfonso (6-0, 2). Rumours has surfaced about the card also featuring controversial Indian fighter Dilbag Singh (1-0).
Former Minimumweight and Super Flyweight champion Naoko Fujioka (13-1, 6) is set to fight Korean fighter Hee Jung Yuh (15-2, 6) for the vacant WBO female Bantamweight title. The bout is set for October 19th in Tokyo though has yet to be formerly announced. This will be Fujioka's first world title fight since she came up short against Susi Kentikian in Germany last year whilst Yuh will fight in her first "big 4" title bout, and will be risking a 14 fight winning streak.
Staying with female boxing the popular Tomomi Takano (8-1, 5) will get her first world title shot on November 11th as she battles the very talented Daniela Romina Bermudez (17-3-2, 5), for Bermudez's WBO female Super Flyweight title. This bout will also take place in Tokyo and looks to be a step too much for Takano who was stopped last year by Kai Johnson.
Shingo Wake (19-4-2, 11) has told the Japanese boxing press that he intends to vacate the OPBF Super Bantamweight title. The talented Southpaw is said to be doing so to help him focus on a fight with IBF champion Carl Frampton, for whom Wake is now the mandatory challenger.
The most bizarre story of the past few weeks has come from Nakano where amateur fighter Ikki Kotsugai, 24, has reportedly cut off the genitals of a 42 lawyer. The incident has, apparently, come after the lawyer had an affair with Kotsugai's wife. Kotsugai was arrested following the incident and is quoted by the police as saying he had "cut off his genitals" and "flushed them down the toilet".
Rumour-
The aforementioned November 11th card (Takano Vs Bermudez) is also likely to feature former world title challenger Hisashi Amagasa (29-5-2, 19). There is no name linked to Amagasa's bout but he has got a history of sharing cards with Takano and was one of the reasons Takano took up the sport herself.
WBC Super Featherweight champion Takashi Miura (29-2-2, 22) will be defending his title against mandatory challenger Francisco Vargas (22-0-1, 16) on November 21st. The fighters are said to have agreed terms but the bout hinged on a deal being struck for Miguel Cotto to face Saul Alvarez, with that bout having recently been announced it's fair to say we're just waiting for this rumour to become a reality.
Staying with rumours about November Ryota Murata (7-0, 5) is supposed to make his US debut at some point during the month. Originally he was pencilled in to be on a September 11th card but was injured forcing him to take a break from his preparations. Due to the injury he's now not expected to fight for a world title until the middle of 2016 at the earliest.
Japanese sensation Naoya Inoue (8-0, 7) is expected to reveal details about his first defense of the WBO Super Flyweight title on August 15th. The youngster is participating in a Q&A session in a shopping center in Kanagawa and will almost certainly be giving away some information regarding his next bout. Incidentally Inoue's first WBO title defense is likely to be part of a show that features younger brother Takuma Inoue (5-0, 1) defending his OPBF Super Flyweight title.
Talking about Japanese youngster the talented 23 year old Ken Shiro (4-0, 3) is said to be eyeing a Japanese or OPBF title fight by the end of this year. The likely outcome is that he will challenge either Shin Ono or Kenichi Horikawa, who battle for the Japanese Light Flyweight title on September 17th, however he may go the OPBF route if that title is vacated by Jonathan Taconing.
Heavy handed Middleweight prospect Koki Tyson Maebara (9-1-1, 9) will be challenging Akio Shibata (26-8-1, 12) for the Japanese and OPBF titles in December. No date has been set for this one though though the bout has been ear marked for December and is seemingly dependent on when Shibata will be ready.
On the subject of bouts marked for December, it's hoped that a rematch between Japanese Super Bantamweight Yukinori Oguni (14-1-1, 4) and Yasutaka Ishimoto (26-8, 7) can be made before the year is out. Oguni will however need to get past Taiki Minamoto (10-4, 9) on September 20th for that to happen.
Japanese wunderkind Kosei Tanaka (3-0, 2) is expected to have announcement by the end of August regarding the first defense of his WBO Minimumweight title. There hasn't been any names publicly linked to the youngster but the champion has himself mentioned that he is in training for the defense which may well be his last at the weight before a move to Light Flyweight in early 2016.
Scott Graveson covers the Asian boxing scene for http://www.asianboxing.info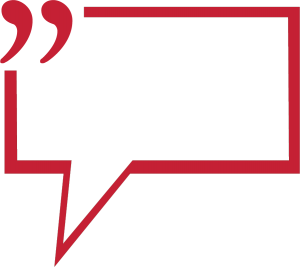 Click Here, If you wish to add a COMMENT to the above article or any of the Ringnews24 boxing articles.