Lucas Browne breaks thumb against Julius Long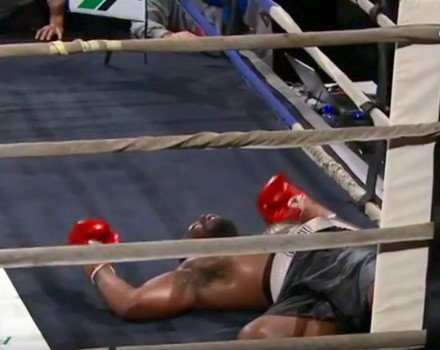 Doctors have confirmed that Lucas Browne sustained a broken thumb in his fight against Julius Long, but that isn't going to put him off his pursuit of the WBA heavyweight crown.
Browne suffered the break in the first round and was forced to box one-handed until he knocked Long cold in the ninth round.
Lucas is the current mandatory challenger for Ruslan Chagaev's title and expects to get his shot either in late 2015 or early 2016.
Chagaev is obligated to defend against Fres Oquendo due to an earlier court case and has been warned that he will be stripped of his title if he fails to accommodate Browne immediately afterwards.
Speaking about the injury, Browne added:
"Well the bad news is that it was a crack in the bone. I broke it with the first right hand I threw. I felt it straight away.
"Luckily the doctor has said an operation isn't necessary. I've got the thumb in a splint and it's just a matter of resting it for four weeks or so and letting it heal completely.
"I was contacted by Hyperbaric Oxygen Therapy at North Parramatta. I went down and used their Hyperbaric chamber which should really help me with the healing process. The swelling is going down and I'm looking forward to working on my cardio in the meantime"