Tyson Fury: 3 best fights!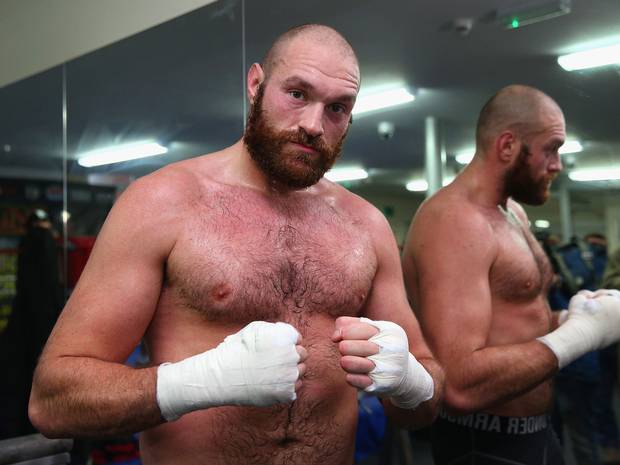 Last week we took a look at Wladimir Klitschko's three defining fights in preparation for his October 24th title defense against Tyson Fury. This week, we are going to look at the best three contests that the British fighter has had so far in his career.
Dereck Chisora – 2011
Fury and Chisora made no bones about their grudge against one another in the build up to their British and Commonwealth title fight which took place in Wembley. It was the first time that Fury was taking a huge step up, but the traveller took it all in his stride while Chisora strangely acted downbeat. The first five rounds was anybody's fight. Chisora caught Fury with some mean left hooks but Fury kept composed and used his reach to good effect. By the 7th, the Finchley fighter seemed to lose heart when he purposely backed himself into a corner and let the bigger man take over. Fury won on all three scorecards quite widely.
Steve Cunningham – 2013
This was Tyson's debut in America. And what a debut it was! Facing former cruiserweight champion, Steve Cunningham, it was really expected that the much bigger man would have an easy knockout win. But Cunningham did not read the same script when he caught Fury with an overhand right in the 2nd and put Fury down on his back. But the traveller was full of gypsy spirit and beat the referee's count. Cunningham struggled to repeat what he had done and was eventually clubbed to a stoppage in the seventh in what was one of the most entertaining heavyweight fights in years.
John McDermott – 2009
Unfortunately this one did not portray Tyson Fury in a good light. McDermott, from Essex, managed to give the still learning Fury everything he could handle and could not miss with the plenty of over hand rights that he connected with. All were eye catching and it seemed as if Tyson could not come up with ideas on how to turn the fight in his favour. By the end it looked as if McDermott won the fight comfortably but referee Terry O'Connor gave it to Fury by 6 rounds! Tyson managed to settle the score in a rematch staged in 2010. The Cheshire man knocked McDermott out in 9 rounds.