The Peoples Gym: Kieran Farrell teaching Kids to box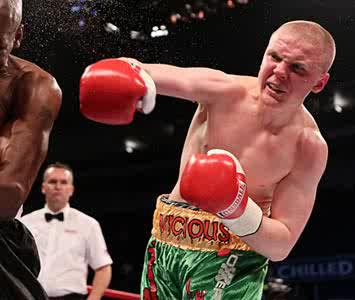 Where do you start when it comes to children and boxing? Schools aren't allowed to teach it (at least they won't near me) and a lot of people are under the impression that getting youngsters to hit each other, is just bad practice. Underneath it all though, is a fun sport where the only person you can rely on, is yourself and the only way to feel that joy of accomplishment is by putting the hard work in.
My children started boxing at 6/7 years old at a youngsters club held in a school hall. Even though it was cheap and the trainer was excellent, there was usually only a maximum of 5 children there and the funding run out. They managed to learn some of the basics and were doing very well with us being urged to get them to carry it on so we started to look for another club. Unfortunately, this proved problematic and they drifted away from it, occasionally getting their gloves and pads out but it flew under the radar for almost a year. Then the school decided to have an afternoon club where they would do a variety of sports. One of the sports was boxing with their old trainer and they both got the bug again. After countless hours of searching I came across The Peoples Gym, run by Kieran Farrell and located not too far in Heywood.
Located on Wham Road, its set just off a main street and opposite a housing estate, a big sign out the front proclaims it as the people's gym and as you walk in you can feel the happy but serious atmosphere. Kieran introduces himself to my 2 and they run off to get their gloves. My lad stops as he steps into the actual gym as right in front of him is the ring surrounded by weights and gloves. There's a group of parents sitting around and Kieran's assistant is stood at the back surrounded by different heavy bags and 3 speed balls located in the middle.
My lad runs off to start hitting the bag and warm up and my daughter comes over with a pair of bright pink gloves on asking me to make sure they're tight, and eager to start. She looks me dead in the eye and like only a kid can says 'It doesn't mean I like pink okay Dad.' And then off she goes to warm up.
Kieran stands in the ring leaning over commanding the attention of each and every child (approx. 10 -15) there. They run through some of the basics first, where to hold your guard and how to move around a ring throwing lefts and rights. I have to laugh as my lad bounces around like a kangaroo before settling down and getting into a rhythm. Throughout the drills '10 star jumps/pushups/sit-ups' rings out and the kids immediately drop not realising they've been duped into proper exercise. It's then time for them to have some 1 on 1 tuition with Kieran in the actual ring whilst his assistant helps them on the heavy bags and gets a set of pads out.
Each child is taken through some moves with Kieran, encouragement given before they're out and off to practice them on the bags and then take a turn on the pads. You can see the difference immediately that this makes on my 2, as after leaving the ring they both immediately go to a bag and proceed to carry out the jabs, hooks and feints that they've been shown. My lad at this point makes me laugh as he pushes a smaller bag to get it swinging and then proceeds to duck underneath issuing flurries of punches, my little girl on the other hand circles one of the large bags, leaning in with little jabs and hard straights before complaining that her hands had started to hurt.
As Kieran is in the ring, his assistant on the pads takes a turn with the kids to go through some combinations and balance techniques. In the background there's a buzzer that goes off after every few minutes. I was later informed by my daughter that 'I wasn't standing around doing nothing, you are not allowed to hit the pads till the bell goes and the round starts'. It's sometimes the little things you don't realise that make you smile.
Come the end, the kids are tired, their arms are heavy and the press-ups and sit-ups have gotten raggedy but they're dragged into the ring for one last lesson. Each one has got to try and knock Kieran down whilst he chases them round or moves away from them. In my eyes it is showing them how to move around the ring and to move out of trouble before they collapse in fits of giggles as they're bundled over.
On the way home, the kids regale me with tales of their boxing prowess and how next time they're definitely 'gonna beat Kieran' and if they can get in the ring and box each other.' My daughter muses on how the other big girl there is better than her so she's gonna get really good and my lad asks if I want to start boxing (sorry little 'un I was tired enough watching you lot do it.)
Boxing has given my children a lot more confidence than any other sport, they know it's down to them to get better and that they can't rely on anyone else. It's a shame it's not encouraged in schools more and that it's not advertised more.
Roll on next week is what I say.
The Peoples Gym is located on Wham St, Heywood, OL10 4QU
Contact Kieran on Facebook and if you get the chance let your kids give it a go, you never know you might just find yourself getting the itch.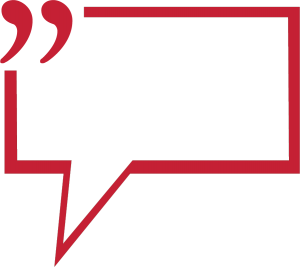 Click Here, If you wish to add a COMMENT to the above article or any of the Ringnews24 boxing articles.