Vijender Singh – The Bollywood Boxer
At the age of 29 one of India's greatest amateur boxing stars has turned professional and is looking to plant the seed of pugilist interest in the hearts of over 1 billion of his countrymen.
Background
Vijender hails from the outskirts of Bhiwani, India. His father a hardworking bus driver. Vijender was inspired to take up boxing by the desire to improve his and his family's lives, having seen boxer Raj Kumar Sangwan being awarded the Arjuna Award, a highly prestigious award given by the India government for top performing athletes.
Amateur career
Vijender progressed well through the amateur ranks. Singh won medals at three Commonwealth games, silver in Melbourne 2006 at welterweight, silver at Glasgow 2014 at middleweight and a bronze, again at middleweight in the 2010 games in Delhi.
Singh also achieved a bronze in both the 2009 World championships and bronze at the 2008 Beijing games. Singh has also won medals in the Asian games and Asian championships.
Popularity
Vijender has built up a strong media presence fueled by his Olympic success in Beijing. His good looks, mixed with a bright personality has made him a household name throughout India.
Not only has Singh appeared on various popular reality shows in India (Including game shows, dance shows and as a judge on a MTV series), he has appeared as a catwalk model and made an appearance in the Bollywood film "Fugly" released in June last year.
Vijender has repeatedly made calls for sports other than cricket to get the recognition they deserve and takes every opportunity to push and promote boxing.
Decision to turn pro
After much contemplation Vijender decided to turn pro signing with Frank Warren in the UK. Vijender made his debut earlier this month putting on a skillful display to win by TKO in the third round against Sonny Whiting.
Interestingly Vijender notes Rocky Balboa as one of his primary stylistic inspirations. Big hooks and uppercuts were evident in his first outing.
Potential
Singh's debut was reportedly watched by over 20 million viewers on India's Sony Six channel. 20 million. To put that into context Froch vs Groves II had 0.9m PPVs. OK, PPV doesn't quite equate to viewers, but 20 million on a debut is potentially a record.
The population of India is roughly 1.25 billion people. Throwing some more numbers about, the population of three countries with a strong following of the sport, the UK, USA and Mexico combined comes to about 0.5 billion.
The potential is clear.
Not only does Vijender have a good level of skill he has the looks and the platform to take the sport to 1.25 billion people.
Frank Warren must have thought he'd hit the jackpot landing Singh and hosts Singh's second bout on 7th November against the untested, but unbeaten Dean Gillen in Dublin, rescheduled from Harrow on 30th October.
If he is well matched and builds a significant momentum, perhaps pick up a few titles on the way, Vijender could herald the dawn of an explosion of popularity in Indian boxing.
I believe that he may struggle to reach the highest level given the current crop of talent at middleweight but this is about more than just one talented, popular individual, this is the about the young Indian kid he inspires to get involved. Who knows, Singh may inspire a future world Champion?
Speculation it may be at this stage, but this could be the start of something massive.
Read more articles about: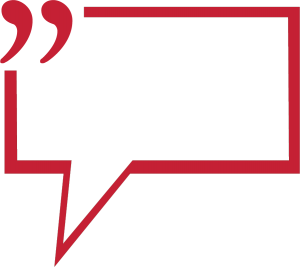 Click Here, If you wish to add a COMMENT to the above article or any of the Ringnews24 boxing articles.