Ronda Rousey Cover Helpful or Harmful?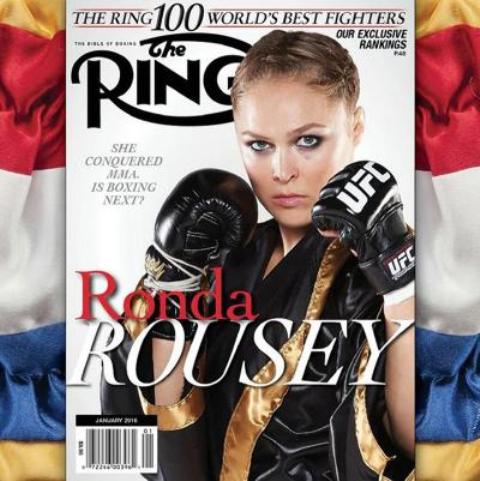 When news broke this week that MMA Superstar Ronda Rousey will grace the cover January 2016 issue of the Ring Magazine, I noticed a lot of fans (particularly hardcore fans) were not happy about the news. Initially I was indifferent to the idea given that I really don't pay as much attention to the magazine as I used to. Maybe it is my admitted Boxing snobbery that I am indifferent to Ring Magazine, because although they call themselves "The Bible of Boxing", it's not really that anymore. Maybe it is the fact that I have my own podcast/blog/live show that discusses The Sweet Science and I truly don't have the time to pay much attention to that magazine. Maybe it's my cynicism that took this as part of the gimmick that is The Ring.
However, as I began to think about what Ring Magazine's decision to put Rousey on the cover was really about, the more I began to have an issue with their decision. Am I completely outraged yelling "oh hell no, dafuq?!?!" Nah, I'm not in that state, but I do find this problematic.
I thought back to episode 89 of my podcast with Jeandra LeBeauf, Gayle Falkenthal, and Mrs Boxing Diva talking about Michelle Beadle and her gig on Jim Lampley's HBO show, The Fight Game with Jim Lampley. Among their many complaints (and they had plenty to say about Michelle Beadle for sure, LOL), one of their main issues with Beadle is that she's not really into the sport, that she does not follow the Boxing. And if you watch Beadle interview fighters or follow her on social media it's obvious to see that she does not know the sport.
The ladies on my show during that particular episode argued that if you're going to have someone, a woman especially, at least have the decency and respect to have someone who is a Boxing fan and passionate about the sport to truly represent women in Boxing. The core of their issue with Beadle and her gig on The Fight Game with Jim Lampley is similar to and the root my issue with Ronda Rousey being on the cover of Ring Magazine.
Ronda Rousey is a pioneer, a role model, and a star that in many ways transcend sports. But first and foremost, she's an MMA fighter. The question is why does a MMA fighter need to be on the cover of a Boxing magazine? Boxing already has to deal with and fight the constant and unfair comparison with MMA and there is a constant battle if not outright beef between Boxing and the UFC with the man behind the UFC, Dana White, being known to make some disparaging remarks about Boxing. Ring Magazine decides to put not only an MMA fighter, but a UFC fighter on the cover of their magazine. Why would Ring do that given their historic importance to Boxing? It makes no sense to me.
More importantly, Ronda Rousey on the cover of Ring Magazine is a real insult to women boxers. There are plenty of women boxers who are on the grind and doing their thing. From women boxers like Cecilia Breakhus, who many consider the best pro boxer in the world Pound 4 Pound, to skillful and talented women boxers like Amanda Serrano, Delfine Persoon, Jackie Nava, Layla McCarter, Seniesa Estrada and others who are terrific fighters and are putting in serious work and deserve much more shine by Ring Magazine and other boxing media for that matter. Yet instead of give current women boxers any kind of serious shine, you make an opportunistic move by putting Rousey on the cover of Ring Magazine.
Let's be clear, the only time you hear about boxing vis-a-vie Ronda Rousey is when she's talks up a fight with or trolling Floyd Mayweather any chance she gets. So the question is, was this move by Ring Magazine truly about Boxing, or about using Rousey, a non-boxer to boost up their website hits, or magazine buys and subscriptions? Look, I get what Ring Magazine and Ronda Rousey are doing here. It's ultimately about opportunity and publicity for both. However, at the end of the day I wonder how does Boxing truly benefit from this? Not only that, it's a shot in the gut to Women's Boxing who fight and scratch for the same opportunity and spotlight that was given to Rousey. While on the surface, having Ronda Rousey on the cover of Ring Magazine doesn't seem like a big deal during the short term, upon further insight long term, I find it somewhat problematic and more hurtful than helpful.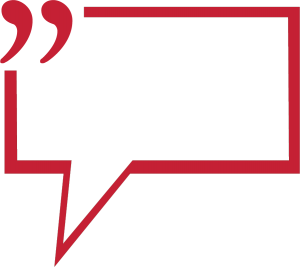 Click Here, If you wish to add a COMMENT to the above article or any of the Ringnews24 boxing articles.