Anthony Joshua vs Dillian Whyte – Fight Preview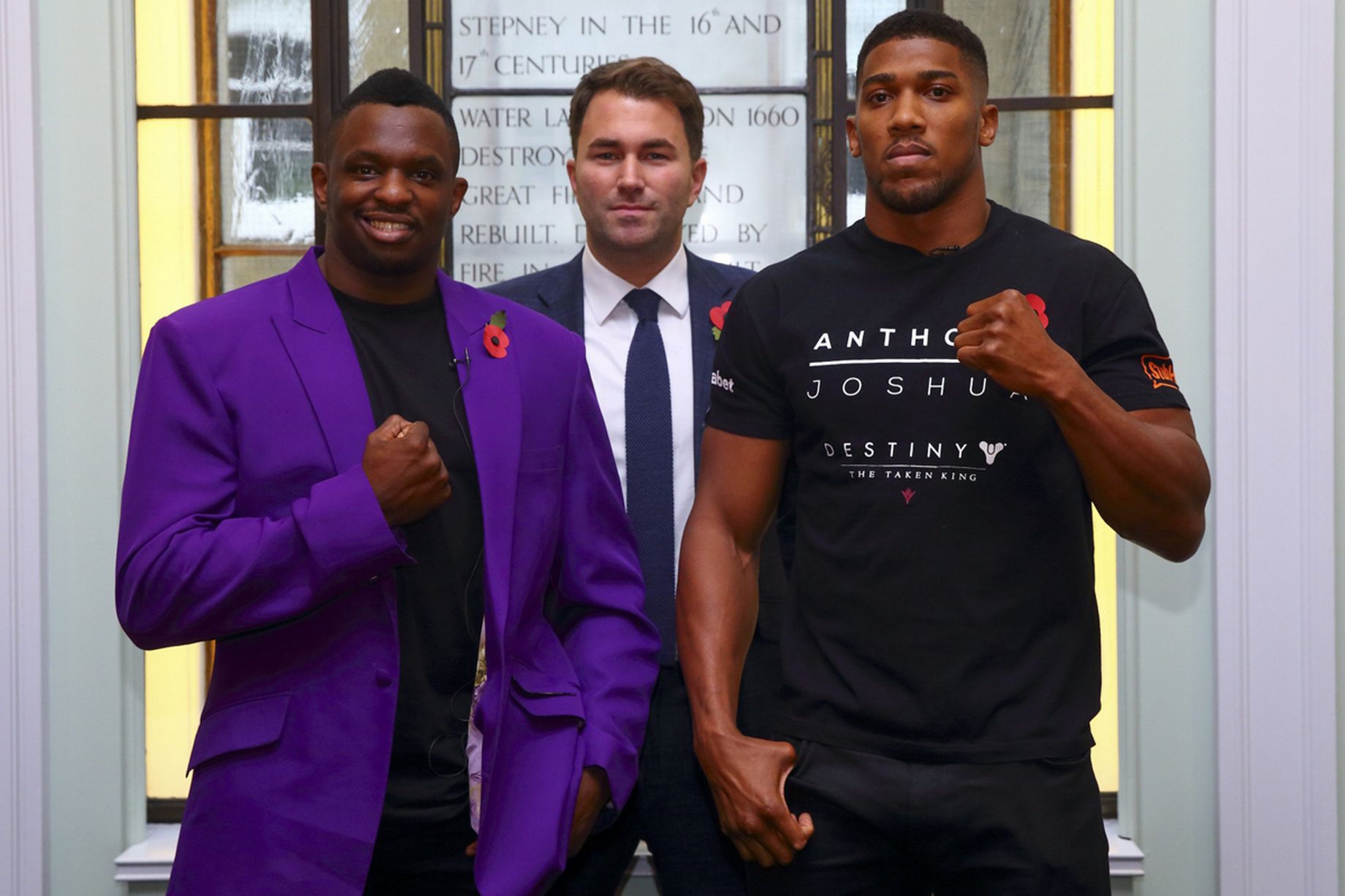 Olympic gold medalist Anthony Joshua could be facing his first stern test on Saturday night when he faces the hard hitting unbeaten Dillian Whyte at the 02 arena in London.
The two fighters have a colourful history together. Rising from a kickboxing background, Whyte decided to take up boxing in the amateurs, beating Joshua and flooring him in his first ever amateur bout! He racked up several more amateur wins before turning professional in 2011 and has amassed a perfect 16-0 record with 13 KO's to their credit. But unlike his more commercially successful rival, Whyte's career has so far been minimally noticed. Perhaps that is hardly surprising considering that an Olympic medalist of any kind seems to always gather the most media coverage. But regardless, Whyte aims to interrupt Joshua's 14-0 unbeaten run.
Anthony Joshua entered boxing at the age of 18 and won the Senior ABA Championships in 2010 and was selected to be placed on the GB Boxing team. He won the GB Amateur Championships as well as the European Amateur Boxing Championships. Already gaining popularity, he was selected as the Amateur Boxer of the Year by the Boxing Writers Club of GB. In 2011, he entered the World Amateur Boxing Championships and beat the likes of Roberto Cammarelle, who was the then reigning Italian and World Olympic champion. He collected a silver medal along the way before competing in the 2012 Olympic games. Cammarelle and Joshua went head to head once again in an outing which resulted in a controversial outcome! Joshua was announced as the winner but many thought that it was a biased home decision. The man from Watford made his professional debut in 2013 and has collected the Commonwealth and WBC International titles. His last victory was an easy win over Scotland's Gary Cornish in a single round.
Every dedicated fan of the sport knows that fighting in the amateurs is vastly different to competing in the professional game, and the upcoming contest involving the two fighters will obviously be no different. Joshua, at his best, has no problems mixing it up and downstairs but can be a little too head heavy when trying to finish off an opponent, as he demonstrated when beating Kevin Johnson. He uses the jab sparingly, something he will need to work on to fully take advantage of his height and reach. But these are things that are still a work in progress. For a heavyweight, he has blistering hand speed but one wonders how his stamina would be when going into the later rounds. Joshua, however, can be patient when looking for openings and is not wreckless with his shots. But he will step on the gas once he knows he has figured out his opponent.
Dillian Whyte is a boxer that likes to come forward and is not afraid to go toe to toe. He has a tendency to leave his hands low and is somebody who does not mind taking a couple on the chin in order to score his own. His left hook is decent, if not great. He doesn't do well fighting on the back foot and can sometimes look a bit disorganised when being forced to. There is no doubt that both men carry heavy power and it will be intriguing to see who can take who's.
The prediction here is that Anthony Joshua will come through Dillian Whyte by stoppage. Joshua hasn't really had the pressure put on him, but there was one moment during his fight with Gary Cornish in which Joshua had to weather a brief storm of oncoming punches. But Joshua was able to step back and land his own to the head. Counter shots will be the key here and it can be envisioned that Whyte will walk on to a fatal punch that will see to it that he is put on the canvas, somewhere in round 2.
Tune in on PPV on SKY Box Office from 5pm.