Big Baby Miller Delivers Thrills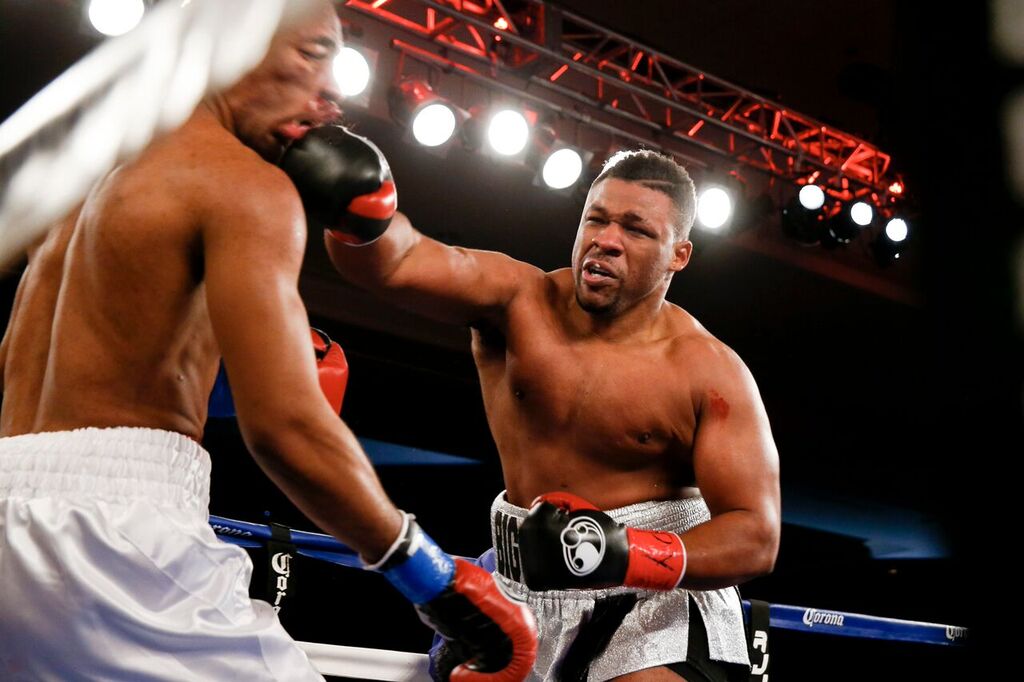 Jarrell "Big Baby" Miller stops Donovan Dennis in the 7th round on Saturday night in Tucson, Arizona. It was the kind of fight Miller told Ringnews24 that he lives for. A do-or-die battle heavy on "animal instinct". Miller came out of the 'gates' fast, hurting Dennis early multiple times and knocking him down twice in the first round. Dennis however, did not show up to just imitate a punching bag, and showed great resistance and resolve during the fight. Dennis had a very good third round. Pot shoting Miller at long range with his left hand. While Miller never appeared hurt, Dennis was clearly back in the fight after absorbing huge punishment.
Miller told us that fighting a southpaw is more problematic from long range prior to the fight, and this fight demonstrated that belief. Miller was very effective when he closed distance. The Brooklyn-born Miller appeared to get a second wind in round six, the fight came to an end soon after. Miller went seven hard rounds, an experience that could only enhance his maturation.
Miller cited a cold and a shoulder injury as ailments coming into the bout. This is also a good experience as most athletes have to deal with injuries and, get to compete at 100% only about half of the time. It becomes even more cumbersome when competing in combat sports. If that was Miller competing with a shoulder injury last night, Manny Pacquiao should take some notes. Jarrell "Big Baby" Miller is a fighter who loves the smell of raw combat, and has the skills and experience to improvise and persevere when the going gets the toughest.
Miller also has panache. While most observers feel he still has some developing to do. The 27-year old Miller called out all of the top names in the heavyweight division after stopping Dennis. Which once appeared stale, the heavyweight division is now crackling with fresh names and skills, Miller would be a great test for any of the established names or up and coming pugilists, and vice versa. Regardless of how you feel, Miller is now on notice and will generate plenty of interest when he laces 'em up again in 2016.
Listen to our interview with Jarrell Miller here: Ringnews24 Boxing Radio Show