Boxing Results: Eric Armit's The Past Week In Action 8 February 2016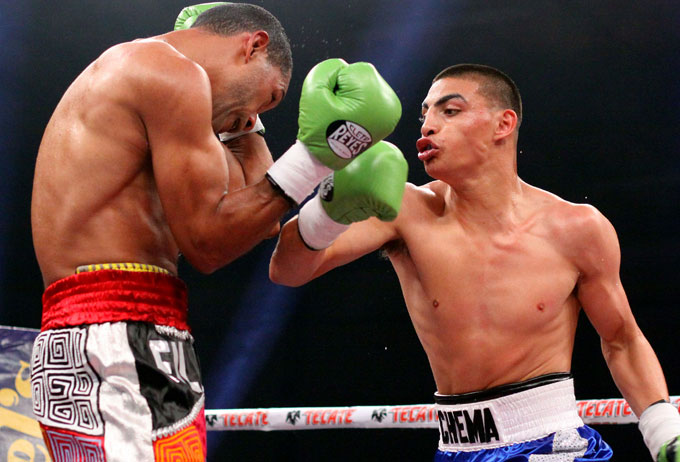 A comprehensive round-up of results and reports from around the globe.
February 4
Chonburi, Thailand: Minimumweight: Knockout CP Freshmart (12-0) W PTS 12 Carlos Buitrago (28-2-1). Bantam: Panomroonglek (48-2) W KO 5 Iwan Sanca.
Bantam: Oleydong (59-1-1) W PTS 6 Boido Simanjuntak (18-36-1). Super Fly: Kongfah (16-1) W TKO 2 Kongsuk (0-2).
CP vs. Buitrago
CP retains his interim WBA title with another unanimous verdict over Nicaraguan Buitrago. This was a fast-paced very open fight with both men fighting hard with skill, staying centre ring, rarely more than a pace apart and with very few clinches. Buitrago was the taller and more orthodox fighter with the smaller Thai moving in and out quickly and being just that bit faster with his hands. Over some of the early round Buitrago was in charge as he worked behind a solid jab with straight rights and left hooks to the body. CP was looking to draw the lead and then come in low with hooks to the body and quick over hand rights. Once inside his shorter arms allowed him to get more leverage on his punches than the taller Buitrago. This was a pretty even fight until the half way mark. However, as the bout progressed CP was going from 2-3 punch combinations to 4-5 and catching Buitrago by surprise with those extra punches. Buitrago had got into the habit of leaning back to avoid the previous combinations only to find a couple more head shots catching him. The pace began to tell on Buitrago as his work became a little ragged and he started to carry his left on his thigh so not getting as much snap into his jab. Although Buitrago constantly scored with his left hooks to the body CP also found the target with his own jab to the body of the Nicaraguan and he looked as strong in the last round as he had at the start. CP just never stopped moving and punching and his sheer work rate became the defining factor. By the end neither had the energy left to stage a big last round. There were no knockdowns and neither fighter was ever in trouble but it was a classic battle between contrasting style but styles which combined well to make a good fight. Scores 117-111 twice and 119-109 which do not reflect how close many rounds were. CP was a clear winner but the scores were unkind to Buitrago. The 25-year-old Thai had beaten Buitrago for the vacant interim title in 2014 but on scores of 115-113 from the three judges so this was a much clearer win. Buitrago is still only 24 and has the talent to win a title. This was his third shot at a title having fought a split draw with Filipino Merlito Sabillo in a challenge for the WBO title in 2013, so all of his title fights have been in the other guy's backyard. Buitrago turned pro at 16 and the great Alexis Arguello endorsed him as a future world champion and he has the time to do just that.
Panomroonglek vs. Sanca
Easy win for Panomroonglek against gutsy Indonesian. Both were southpaws but that's where the similarity ends. The Thai was taller, bigger physically and had the harder punch. He was stalking Sanca throughout the fight. The little Indonesian decided to stand and trade in the fourth and had some success until Panomroonglek started to drive home long rights. In the fifth a wicked left uppercut to the body put Sanca down on his hands and knees and he had no chance of getting up. Sixth defence of his WBA PABA title for the 31-year-old Panomroonglek. He has lost only one of his last 21 fights and that was a split decision against Koki Kameda for the WBA secondary title. He is No 4 with the WBA so still hoping for another chance. Sanca way out of his depth and of course he is not in the WBA PABA ratings.
Oleydong vs. Simanjuntak
Just some sparring for Oleydong against fellow southpaw Simanjuntak. For the first two rounds it was a pacifist exercise with neither fighter putting anything into their punches. Oleydong became serious from the third driving home right jabs and searing body punches from both hands with taller Simanjuntak playing punch bag/sparring partner. Oleydong added thumping lefts to the head as he tried to put Simanjuntak away in the fifth but in the sixth they just went gently through the motions with a total lack of any bad intentions. Oleydong, the former WBC minimum champion makes it 24 wins since losing his WBC title to Kazuto Ioka in 2011. He is WBC No 2 so in line for a shot at champion Carlos Cuadras or No 1 Srisaket whoever wins that fight when they meet.  Now 18 losses in a row for Indonesian Simanjuntak which tells you all you need to know.
Kongfah vs. Kongsuk
Easy one for Kongfah in this mismatch. Kongfah was following southpaw Kongsuk around the ring throwing occasional straight rights with Kongsuk rarely throwing a punch of his own. Kongsuk started the second trying some straight lefts but a left hook from Kongfah curled around his elbow and into his ribs and Kongsuk sank to the canvas and the referee waived the fight over. Nine wins by KO/TKO for the 20-year-old Thai. Offence has never been his problem but defence is as was shown when unbeaten Japanese fighter Daigo Higa knocked him out in July. This his second win since then. Kongsuk must be improving. He failed to last three minutes in his only other fight.
February 5
Indio, CA, USA: Welter: Frankie Gomez (20-0) W PTS 10 Silverio Ortiz (34-17). Super Bantam: Randy Caballero (23-0) W RTD 7 W Ruben Garcia (15-2-1).
Gomez vs. Ortiz
Ortiz made an aggressive start rushing out to meet Gomez looking to work inside. Gomes fighting out of a crouch showed good defensive skills and then fired fast combinations and was away before Ortiz could counter. Gomez continued to let Ortiz come forward in the second and was then leaping in quickly with a burst of punches with Ortiz not getting his own punches off. At the end of the round Gomez turned Ortiz on the ropes and landed a series of punches on the confused Mexican. By the third Ortiz was already showing frustration at not being able to land anything on the much faster Gomez and was getting hit with bursts of 4 or 5 punches. Gomez was switching guards and tying Ortiz up inside. In the fifth Gomez had a trickle of blood from a small cut over his left eye and it trickled blood for the rest of the fight but he stunned Ortiz with a counter shot and then launched a furious two-handed attack that had Ortiz in trouble but the Mexican survived.  Switching guards more in the sixth Gomez had Ortiz pinned to the ropes and landed a barrage of punches but Ortiz just soaked up the punishment and kept coming forward . By the eighth it was Gomez coming forward and Ortiz under fire for the whole three minutes being caught with punch after punch. This continued in the ninth and you wondered how much Ortiz could take. He got a short reprieve in the ninth when a light right from Gomez hit him on the thigh. Ortiz went down on his hands and knees and was given time to recover. Not really an Oscar level bit of acting from Ortiz. In the tenth Gomez landed a huge right that rocked Ortiz on his heels and sent him back into the ropes. The fight should have been stopped as punch after punch landed on the head of Ortiz and he was stumbling and reeling around but he made it the bell. Scores 100-90 for Gomez from all three judges. The 24-year-old Gomez is a world class boxer but has suffered from inactivity with just two fights in 2013, two in 2014 and one in 2015. With more activity he could be fighting for a world title in 2017. Ortiz, 33, had no defence. When under fire he just put his head down and swung and tried to punch his way out of trouble. It was concerning to see how much punishment he took.
Caballero vs. Garcia
Caballero looked sharp in the first coming out fast and rocking Garcia a couple of times with overhand rights. In the second Caballero switched to the body pummelling Lopez with hooks from both hands. Garcia was countering but lacked the power to keep Caballero off. Garcia chose to fight inside in the third and fourth and had some success but not a lot and he was usually the first to break off the action under the superior power of the former undefeated IBF champion. Caballero was doing his best work inside as his timing and distance on the outside were off with his rights arcing over the head of Garcia. In the sixth Garcia showed signs of tiring under the relentless attacks of Caballero. In the seventh Caballero scored with some clubbing head punches and then pinned Garcia in a corner. Caballero punched away until Garcia slumped to the canvas. He was up and after the completion of the eight count he tried to survive by getting in close but a succession of short right hooks put him down again. He got up at six and had lost his gumshield which got him a short respite whilst it was cleaned and replaced but he was being worked over again at the bell and retired when he went back to his corner. Caballero was having his first fight since beating Stuart Hall for the vacant IBF bantam title and after failing to make the weight for a title fight with Lee Haskins. He was 124lbs for this fight and without being extended he got some much needed ring time. Garcia was not a real test so we will have to wait to see how hCaballero fares at the increased poundage. Garcia, 22, was unbeaten in his first 15 fights but Caballero was in a different class.
Monte Carlo, Monaco: Heavy: Johann Duhaupas (33-3) W PTS 10 Marcelo Nascimento (18-12). Super Fly: Alexey Shorokhov (8-7) W PTS 8 Vahram Vardanyan (15-1-1) . Cruiser: Ruslan Faifer (13-0) W KO 1 Olegs Lopajevs (12-15-1).
Duhaupas vs. Nascimento
Duhaupas celebrates his birthday as he wins every round but Nascimento makes him work hard for the win. Nascimento started strongly scoring with hooks to head and body but Duhaupas blocked most of the shots with his high guard and got through with enough punches of his own to be edging the rounds. Both fighters quickly showed the marks of the fight in facial bruises and swellings. Duhaupas finally got on top by making more use of his jab both to score with that punch and set up hard combinations. Nascimento got a breather in the sixth when the referee spotted a split in one of his glove. That took five minutes to put right .The Frenchman stepped up the pace from there shaking Nascimento with a big right hook in the seventh and bringing blood from the Brazilian's nose in the eighth. Duhaupas pushed for the finish but Nascimento stayed there to the final bell. Scores 100-90 from all three judges. The 35-year-old "Reptile" was having his first fight since losing to Deontay Wilder for the WBC title in September. He has taken a licence with the local Monegasque Boxing Federation with the aim of brining a world heavyweight title fight to Monte Carlo. Robert Helenius has stated that he will be fighting Duhaupas in Helsinki in April. Nascimento, 35, is 1-7 in his last 8 fights with inside the distance losses to Joseph Parker, Dillian Whyte and Carlos Takam and points defeats against Eddie Chambers and Dereck Chisora in those 8 losses.
Shorokhov vs. Vardanyan
Russian Shorokhov gets a unanimous decision to ruin the unbeaten record of Latvia-based Armenian Vardanyan. It looked as though Vardanyan was on his way to another win when he floored Shorokhov in the first round but the Russian survived and banged back to put Vardanyan down in the fourth. Vardanyan looked to be getting on top again but a clash of heads shook him up and Shorokhov took advantage to finish strongly to take the decision. Scores 79-73, 77-74 and 77-75 for Shorokhov. It was certainly an upset as the 33-year-old Russian was 5-5 going into this one. His 5 wins had come against opponents who had only scraped together 5 wins between them and this was his first fight for 16 months. "King" Vardanyan, 26, had scored 8 first round wins including six in his last 6 fights but again his opposition was weak as 3 had never had a fight and the other three had combined records of 3-30.
Faifer vs. Lopajevs
Since it was his first fight outside Russia the audience were hoping to get some idea of how good the unbeaten Russian champion Faifer was but they were disappointed. A left hook to the body put Latvian Lopajevs down and out in just 77 seconds. The 24-year-old Faifer now has 8 wins by KO/TKO including 7 wins by KO/TKO in his last 8 fights but he is still to be tested. Now 10 losses by KO/TKO for Lopajevs.
Lyon, France: Feather; Oktay Takalak (15-0) W PTS 12 Mikael Mkrtchyan (15-1). Middle: Joffrey Jacob (11-0-1) DREW 6 Patrick Momene Mokamba (2-14-3). Bantam: Omar Lamiri (16-2) W TKO 4 Faycal Messaoudene (6-26-1).
Takalak vs. Mkrtchyan
Hometown fighter Takalak wins the vacant WBC Francophone title with unanimous verdict over Spanish-based Armenian Mkrtchyan. This was a sparkling contest between two well-matched boxers. Both were quick and accurate with their punches with hardly a clinch and with almost all of the action in ring centre. Takalak made the better start using a stiff jab and neat combinations. He was able to keep Mkrtchyan on the back foot for most of the early rounds but the Armenian got into the fight over the middle rounds standing his ground more and scoring with combinations of his own. There was never much between them but Takalak was just the busier and had a winning lead by the end of the tenth. Mkrtchyan tried hard to turn things his way and in the twelfth a left hook sent Takalak staggering into the ropes. He came forward trying to get inside and hold but Mkrtchyan threw him to the canvas. That gave Takalak some breathing space as the referee gave Mkrtchyan a warning and the French fighter stayed out of trouble to the bell. Scores 116-111, 116-112 and 117-111 all for 25-year-old Takalak a former undefeated French feather champion. For Mkrtchyan, 23, this was his fight over twelve rounds and his first fight outside Spain and he competed with credit and showed good skills.
Jacob vs. Mokamba
Poor performance by Jacob as he only manages to scrape through for a draw against Mokamba. The 24-year-old from the Calais boxing dynasty should have been able to handle the strong but less skilful Mokamba. Scores 58-57 for Jacob, 57-56 for Mokamba and 56-56. Jacob, 24, will have to do better than this if he is to progress and even his EU 23 rating looks inflated now. Mokamba, 35, is now 0-11-3 in his last 14 fights.
Lamiri vs. Messaoudene
Just a keep busy fight for Lamiri as he stops Messaoudene in four rounds. The 26-year-old from nearby Villeurbanne gets his third win since losing on a technical decision to Lee Haskins for the vacant EBU title last February. He is No 5 with the EBU and will be hoping to get a shot at the winner of the Ryan Farrag vs. Karim Guerfi title fight. Former French super bantam challenger Messaoudene is 1-8 in his last 9 fights. He lost on points to Lamiri when they fought in 2010.
Jakarta, Indonesia: Light: Daud Yordan (35-3,1ND) W TEC DEC 9 Yoshitaka Kato (29-7-1).  Indonesian Yordan retains his WBO Asian Pacific title with technical decision over Kato. Over the first three rounds Yordan looked the stronger and outworked Kato. He scored well inside with left hooks and mixed his attacks to head and body. Kato had a good fourth as he managed to push Yordan back and attack the body but the Indonesian was back in charge in the fifth out jabbing Kato and banging left hooks to the body with Kato mostly on the back foot and with his jab ineffective. Yordan also took the sixth. Kato could not get past the jab and Yordan was getting through with hooks and uppercuts although Kato rallied a bit at the end of the round. They brawled and mauled their way through the seventh with Yordan doing a neat step back and landing a succession of hooks and he cemented his hold on the round with a left/right through Kato's defence at the bell. In the eighth the action stopped briefly after Yordan slipped badly on the ring centre advertisement and again the local boxer had the edge. In the ninth with Yordan on the ropes Kato moved to get inside and there was a clash of heads. Yordan was showing a trickle of blood from over his left eye. The doctor examined Yordan and cleaned off the blood but there was no sign of a bad cut and after that initial swabbing no further blood showed but the fight was over and it went to the cards. Scores 88-83, 88-84 and 87-84 all to Yordan.  The three losses for the 24-year-old "Cino" have been against Celestino Caballero in a non-title fight, Chris John for the WBA feather title, in the first and so far only world title fight between two Indonesian fighters, and to Simpiwe Vetyeka in 2013 which cost Yordan his IBO feather title. This is his fifth win since then. He is rated WBO 6/WBC 10. Kato, 31, a former OPBF and Japanese champion, had scored good wins over Tsukasa Saito and WBC Interim title challenger Nihito Arakawa but dropped a close unanimous verdict to Ric Sismundo in his last fight in October.
Villa Constitucion, Argentina: Middle: Cesar Reynoso (13-7-3) W KO 8. Juan Rodolfo Juarez (16-1). Reynoso throws away the script and kayos favourite Juarez. After a cautious first round Reynosa was pressing the fight. Juarez was throwing lots of counters but Reynosa showed a solid defence and was scoring well inside. Reynosa looked to have an edge in strength and that began to swing thing his way from the sixth. He had Juarez badly shaken in seventh and put him down but Juarez got up and the eight count gave him the chance to survive. In the eighth a series of punches from Reynosa sent Juarez down into the ropes. He went down heavily and was entangled in the ropes and could not get himself clear and on his feet before the referee counted him out. "El Savaje" Reynosa, 29, takes the vacant WBC Latino title, his first pro title. He was a late replacement, was conceding height and reach and was 2-3 in his previous 5 fights but in the end none of that counted. Juarez, 27, was a disappointment. He had won his first 12 fights by KO/TKO in the first round but 10 of those victims had never won a fight.
Osorno, Chile: Super Bantam: Robinson Lavinanza (10-2-1) W PTS 9 Guillermo Soloppi (19-9-1,1ND).
Local fighter Lavinanza wins the vacant WBA Fedebol title with unanimous decision over Soloppi in a fight that was twice delayed due to injuries to the right hand suffered by Lavinanza. The Chilean southpaw boxed an intelligent fight on the back foot countering Soloppi who was not quick enough to cut off the ring and Lavinanza was moving and countering and winning the rounds. Scores 89-87 twice and 90-86. The 27-year-old Lavinanza has won his last six fights and reversed his two losses. Argentinian Soloppi, 30, is 2-6-1 in his last 9 fights. This is his seventh attempt to win some kind of title and time is running out.
Lautaro, Chile: Super Middle: Arnoldo Poblete (9-8-1) W TKO 2 Jose Garcia (9-6).
Poblete wins the Chilean title and gets revenge over Garcia. After an even first round Poblete overwhelmed Garcia in the second. He took Garcia to the ropes and kept him there throwing punch after punch. I've seen spaghetti stiffer than the ropes and eventually Garcia went over between the two top ropes. He was helped back into the ring and walked around the ring as the referee completed the eight count  but at the finish of the count he just walked back to his corner and the fight was stopped. The 30-year-old "La Bestia" Poblete had lost to Garcia for the national title in 2013 and failed in an attempt to win the middleweight title so it was third time lucky. The local fighter gets his first win inside the distance. Garcia was having his first fight since November 2014 and has now lost 5 of his last 6 fights.
February 6
Ensenada, Mexico: Welter: Carlos Ocampo (18-0) W KO 5 Charlie Navarro (25-9). Bantam: Jose Cayetano (19-4) W PTS 10 Roberto Pucheta (9-8-1). Super Light: Rafael Guzman (17-1-1,1ND) W PTS 8 Miguel Zamudio (35-8-1). Fly Maximino Flores (19-2,2ND) W PTS 8 Victor Sandoval (12-3). Welter: Jorge Garcia (16-0) W KO 3 Juan Hernandez (10-5).
Ocampo vs. Navarro
Ocampo continues to build his reputation as he ends what was a tough fight with a devastating body punch. The young Mexican was looking to set a fast pace against his much older opponent and as Navarro bulled forward he used a good jab and fast combinations to take the first round. Navarro was forcing Ocampo onto the back foot with his constant aggression and despite being momentarily staggered by a counter he did enough to take the second and even things up. It was Navarro's turn to shake Ocampo with a right in the third but as he moved in a straight right followed by a sharp left hook put the Venezuelan down. He was up and resumed fighting after the eight count but it was a 10-8 round for the young Mexican. The fight swung back to Navarro in the fourth as Ocampo was having trouble keeping Navarro out. The Venezuela was hurt in a head clash but there was no cut and he was doing some good scoring inside. Navarro was again putting Ocampo under pressure in the fifth. He had Ocampo with his back to the ropes but as they traded punches a wicked short right to the body made Navarro collapse onto his knees. He was in real pain and although he tried to rise he could not make it before the ten and when he did get up it was only to stumble to a corner and again kneel down trying to recover. Still only 20, "Chema" Ocampo has scored three good wins in a row defeating experienced Jhonny Navarrete and Jorge Paez Jr and now the very experienced Navarro. He is being hailed as one of the best young prospects in Mexico. Navarro, 36 has been fighting a long time. He was a stalwart of the Venezuelan amateur team winning a silver medal at the South American Games and a bronze at the Central American Championships way back in 1998 and this fight marked his twelfth year as a pro. He has good wins over fighters such as Alberto Mosquera (21-0-2) and Miguel Callist but has lost lots of tough fights on the road and was halted in nine rounds by David Avanesyan for the interim WBA title in November. He still looked useful here until that punch ripped into his guts so still has many more fights in him.
Cayetano vs. Pucheta
The war of words between these two carried over into the ring in a tough scrap. The early rounds were fairly even and the fight could have gone either way after the first five rounds. From that point Cayetano's experience of fighting at a higher level came into play and he finished strongly to be a clear winner despite one judge seeing it as a draw. Scores 96-92, 97-93 and 96-96 with the middle score looking to be the best reflection of the gap between the two fighters. The 28-year-old "El Tigre" from Tijuana started his career well with just one loss in his first sixteen fights but then the competition got tougher and he was beaten by Alejandro Gonzalez (20-0-2), Enrique Bernache and Leo Santa Cruz. He has useful wins over Arturo Badillo (20-3) and Dennis Contreras (19-2) and had his biggest win so far in December when he beat former world title contender Felipe Orucuta. "Scorpion" Pucheta, 25, has now lost 4 of his last 5 fights but took world rated Daniel Rosas to a split decision in his last fight in November.
Guzman vs. Zamudio
Guzman continues to try to get himself back on track after a couple of disappointing results last year. The 20-year-old local had no trouble in this one outboxing the experienced Zamudio and hardly losing a round. Scores 80-72 twice and 78-73. After 15 wins in a row he drew then lost in 2015 to Pedro Lopez whose win over Guzman only raised his record to 5-10. It is encouraging that Guzman here scored such a clear win over an opponent streets ahead of Lopez. Zamudio, 24, had lost had lost inside the distance to Saul Rodriguez, Sharif Bogere, Will Tomlinson and Jamie Kavanagh but had won his last three fights.
Flores vs. Sandoval
The contests between these two promising near neighbours saw Flores emerge with a split decision victory although the judges came up with three very different views of the fight. Scores 80-73 and 78-77 for Ensenada's Flores and 78-74 for Sandoval from Tijuana. Flores is 11-1, 2ND in his last 14 fights and has reversed the loss in those figures. Sandoval had won 10 of his last 11 fights but his 11 victims had only amassed 7 wins between them.
Garcia vs. Hernandez
Garcia shows power in knocking out Hernandez in three rounds. The Los Mochis fighter, described by local sources as the Mexican Youth champion, is credited with 15 wins by KO/TKO.
Mexico City, Mexico: Light Fly: Juan Hernandez (30-2) W TKO 2 Jesus Silvestre (31-7). Hernandez destroys Silvestre inside two rounds. Body punches weakened Silvestre and he was on the floor in the first round. He had not really recovered and was overpowered in the second with the referee stopping the fight after Silvestre went down for the third time in the bout. The hard-punching little Mexican now has 21 wins by KO/TKO. His only loss in his last 24 fights was unfortunately in his biggest fight when he was outpointed by Kazuto Ioka in a challenge for the WBC minimum title in Tokyo in 2012. He has won 12 on the bounce since then and with being rated IBF 5(3)/WBC 4 another title shot could come later this year. "Negrito" Silvestre, 26, is a former interim WBA minimum champion but he lost a majority decision to Ryo Miyazaki for the full title and to Hekkie Budler for the WBA and IBO titles in February last year.
Tokyo, Japan: Feather: Ryosuke Iwasa (21-2) W KO 7 Dennis Tubieron (29-7-2).
Iwasa is also on a rebuilding process after being crushed in six rounds by Brit Lee Haskins in June for the vacant interim IBF bantam title. This part of the process worked well as he was superior to the Filipino from the outset in this contest between two southpaws. He was too quick and accurate using a stiff jab to set Tubieron for some hard combinations to head and body. Tubieron kept coming forward pressing the fight but was never really able to compete with Iwasa's speed and skill. In the seventh a left to the body ended the night for Tubieron as he was in too much agony to beat the count. The loss to Haskins is Iwasa's only defeat in his last 14 fights and he is still rated IBF 5(3). Tubieron, 26, has now lost four hard fights in a row to Josh Warrington, Mitchell Smith, Takafumi Nakajima and now Iwasa and he is down at No 15 in the Philippines ratings by the GAB.
Managua, Nicaragua: Light Fly: Cristofer Rosales (17-2) W TKO 9 Ulises Martin (9-2-1). Rosales wins the vacant WBA Fedecentro title with stoppage of Mexican Martin. Rosales landed a left hook in the first round which put Martin down but the Mexican got up and was determined to trade shots with the taller hard-punching Nica. Rosales had Martin badly shaken again in the third. For some reason Rosales corner then told him to be more cautious and that let Martin into the fight and he was giving Rosales trouble over the fourth, fifth and sixth rounds. Things changed from the seventh, Martin is only a prelim fighter who had never gone past six rounds and he began to tire. Rosales got on top and by the ninth an exhausted Martin was bleeding from the mouth and had nothing left and the fight was stopped. Rosales, 21, now has 13 wins by KO/TKO. He has lost only one of his last 16 fights and that was on points against the outstanding British prospect Khalid Yafai in March last year. This is his seventh win since then. Martin was unbeaten in his last nine fights but lacked the experience to make the leap to the longer distance.
Caguas, Puerto Rico: Super Feather: Alberto Machado (13-0) W KO 1 Jose Luis Araiza (31-15-2). Super Feather: Abner Cotto (19-3) W KO 1 Edwin Lopez (26-5-1).
Machado vs. Araiza
In his first experience of being in the main event Machado showed his power again as he knocked out Araiza inside a round. This was a physical mismatch with the 5'10" (178cm) southpaw Machado towering over the 5'4" (163cm) Araiza. The Puerto Rican was using his jab to set Araiza up for straight lefts but Araiza was ducking and diving and trying to stay out of trouble. With the bell imminent Machado slammed home a left to the chin of Araiza who staggered forward falling into Machado. When Machado shoved Araiza off the effect of the punch was apparent as Araiza went down heavily flat on his back landing half under the ropes. It was totally unnecessary but the referee insisted on counting ten over the prone Araiza who never looked like getting up. The 25-year-old Machado certainly has the right nickname in "El Explosivo". He has 11 wins by KO/TKO including 8 in his last 8 fights with 4 of those 8 finishes coming in the first round and this is his sixth first round win in all. Araiza, 36, did not look in shape for this one. He was 29-1 in his first 30 fights and is 2-14-2 in his last 18.
Cotto vs. Lopez
Cotto was probably hoping to get in some ring time in his first fight for 15 months but it was all over in 92 seconds when a straight right put Mexican oldie Lopez down and out. Cotto, 28, won his first 16 fights but had gone 2-3 in a very testing 5 bout spell.  He was knocked out in the first round by Omar Figueroa, stopped Daniel Ruiz, lost on points to Francisco Vargas, beat Jerry Belmontes and was then knocked out by Javier Fortuna in his last fight in November 2014. Abner is the second cousin of Miguel Cotto. Lopez, 40, came in as a late replacement. After going 0-1-3 in his first 4 fights he then won his next 22 fights before being knocked out in one round by Adrian Estrella. In 2015 he had won 5 of 6 losing only to Orlando Cruz but looked fleshy and was nailed early in this one.
Belfast, N Ireland: Super Feather: Maxi Hughes (15-2-2) W PTS 10 James Fryers (11-1). Feather: James Tennyson (16-1) W TKO 1 Antonio Horvatic (9-24)
Hughes vs. Fryers
Hughes spoils the night for the locals with a majority decision over Fryers which should have been unanimous. This was an excellent fight between two good technicians and the referee was almost surplus to requirements in an open interesting rather than exciting fight. Southpaw Hughes was giving away lots in height and reach but gave a master class in how to combat that. Fryers was pressing the fight from first bell to last trying to line Hughes up with his jab so that he could fire home his straight rights. Hughes showed quick footwork, lots of upper body movement ducking and sliding away from the Belfast fighters attacks and slotting home right jabs and left hooks. Fryer never stopped trying but Hughes kept working his jab and moving and Fryer was too often following the Yorkshire man but not letting his punches go. Fryer was winning rounds on the basis of his aggression but Hughes was doing the cleaner scoring and looked a good winner. Scores 97-93 and 96-94 for Hughes and 98-93 for Fryer.  Hughes, 25, has only lost to high quality unbeaten fighters in Scott Cardle and Martin Joseph Ward and he is an excellent boxer. Fryers, 23, was in his first ten round bout and just met a better man on the night.
Tennyson vs. Horvatic
Tennyson blows away Croatian boxer Horvatic inside a round. Tennyson was firing right hands from the start with Horvatic never having a chance to set himself or get his survival skills in play. It was all over with a series of punches putting Horvatic down and out after just 127 seconds. The 22-year-old BBB of C Celtic champion Tennyson now has 13 wins by KO/TKO and this is his second first round finish in a row. His loss came when he got careless and was floored and stopped in two rounds by British-based Latvian Pavels Senkovs (2-64-5) in 2013. He has rebuilt well since then with eight wins including a victory over Scot Kris Hughes and is rated No 11 by the EBU. "Maximus" Horvatic is 2-9 in his last 11 fights with six of those in the UK.
Rotherham, England: Middle: Reece Cartwright (11-0) W TKO 4 Sergei Melis (26-20). Super Fly: Waleed Din (8-1) W PTS 6 Stefan Slavchev (7-19-1).
Cartwright vs. Melis
Lanky Leeds fighter Cartwright halts experienced Estonian Melis in what was to be the Yorkshire fighter's first ten round bout. It looked as though it might fall nine rounds short of that when a body punch put Melis down in the first but the Estonian has been in with some tough competition and he showed courage by getting up and fighting back. Cartwright continued to dominate and floored Melis again with a body punch in the fourth. Melis mad to his feet but another knockdown was enough and the fight was stopped. Fourth win in a row by KO/TKO for the 21-year-old 6'3" (191cm) Cartwright. Melis, 33, was a good standard amateur and won 15 of his first 16 pro fights but then settled for seeing the world-and losing. He has fought in 10 different countries.
Din vs. Slavchev
Din returns with a win as he works his way to a points victory over Bulgarian Slavchev. Referee's score 60-54. The 23-year-old Sheffield fighter lost to teak-tough Thomas Essomba for the vacant CBC fly title in October and will be looking to rebuild to that level again. Slavchev must be sick of fighting in the UK. His record in 14 visits here is 0-13, 1 ND but the money comes in handy.
Baku, Azerbaijan: Super Welter: Fariz Mammadov (19-2-1) W TKO 8 Badru Lusambya (24-3-2). Azeri Mammadov wins the vacant WBFed title with stoppage of Ugandan Lusambya. This contest between two southpaws was only ever going to end one way the only question was how long it would stake the strong stocky local fighter to wear down Lusambya. The Ugandan showed some good skills , plenty of movement and plenty of jabs. The only problem was that there was no power in any of Lusambya's punches and Mammadov was able to keep walking in to work the body. The Azeri tended to only work in bursts and sometimes seemed to back-off when more pressure could have ended the fight. In the seventh a right hook to the body put Lusambya down on his knees. He got up and after the eight count Mammadov again stood off and Lusambya was able to land a few light jabs. Mammadov was fired up again at the end of the round pinning Lusambya in a corner and banging in body shots with both hands. In the first 15 seconds of the eighth Mammadov had Lusambya down again with a right hook to the body. The Ugandan got up but he was driven around the ring until another right to the body again sent him to his knees with Mammadov scoring another light punch even though Lusambya was on his knees and the referee was actually pulling Mammadov away. With Lusambya on his knees the referee stopped the fight. Mammadov already had a winning lead with the scores at the end being 70-62, 70-64 and 69-63.The 35-year-old local southpaw, becomes the first Azeri boxier to win a world title-of sorts. A former WBO European champion he has lost only one of his last eleven fights and reversed that loss. He is a rugged brawler-type who often has a square on stance which is why he throws so many hooks from both hands. Lusambya, 33, was stopped in two rounds by Craig Watson for the vacant CBC title in 2010 and this was his first fight in two years.
Ingelmunster, Belgium: Super Welter: Arnaud Dimidschtein (11-9-2) W KO 4 Ayoub Nefzi (23-6-1,1ND). Super Light: Maidin Elgarni (5-0) W PTS 8 Innocent Anyanwu (22-14-3).Super Light: Mouhamed Sder (10-2-2) W TKO 2 Hakim Ben Ali (13-3). Super Feather: Faroukh Kourbanov (11-0) W PTS 6 Aurelien Lecoq (1-20-1).
Dimidschtein vs. Nefzi
After losing his two fights in 2015 Nefzi was odds on to get in to the winning column here. He started well enough and was probably in the lead going into the fourth round. The end came out of nowhere as Nefzi threw a right but was beaten to the punch by a right from Dimidschtein which put him down and out. Dimidschtein, 29, was not a noted puncher and was 3-9 in his last 12 fights going in. He had gone 17 fights without a win by KO/TKO, but he has one now. Tunisian-born Nefzi, 35, may now have to think hard about his future.
Elgarni vs. Anyanwu
Late replacement Elgarni easily outpoints the more experienced Anyanwu. He came in as a very late substitute when original opponent Andrea Carbonello was injured in a road accident and he tired in the late rounds but ended up a clear winner. Scores 80-71, 80-72 and 79-73. The 22-year-old Frenchman has had only five fights but his last one was a ten round fight and with that and taking this fight at short notice his team obviously have confidence in him. Nigerian-born Dutchman  Anyanwu, 37, once looked a very promising fighter but lacked discipline and is 1-12-1 in his last 14 fights.
Sder vs. Ben Ali
What looked on paper to be the best fight of the night ended in disappointment for Ben Ali. The fight had hardly warmed up when Ben Ali dislocated his right shoulder and could not continue. It appears the injury was serious enough to put a question over Ben Ali's career. Belgium Sder, 28, had won the vacant WBC Francophone title in his last fight  and is now 5-0-2 in his last 7 fights. Ben Ali, 28, a former Belgium champion had won 10 of his last 11 fights so it was a big blow to him.
Kourbanov vs. Lecoq
Liege-based Kyrgyzstan prospect Kourbanov gets another win as he decisions game survivor Lecoq. Scores 60-54 from all three judges. Kourbanov, 24, the Belgian champion looks promising but a lack of punching power could catch up with him against tougher opposition. Lecoq, 29, was inactive for almost three years before returning to the ring in October since when he has faced three unbeaten fighters and given them all some useful learning fights. He has only lost twice by KO/TKO. Respect him-if we didn't have losers we would not have winners.
Budapest, Hungary: Super Light: Gabor Kovacs (16-5) W PTS 10 Zsigmond Vass (7-2).
Kovacs win this all-Hungarian fight on a unanimous decision and collects the vacant UBO International title. The tall teenage southpaw was able to use his height and reach advantages to box his way to a win. Scores 99-91, 98-93 and 97-93 all for Kovacs. He has now won 8 of his last 9 fights. Just 18, his loss was to the more experienced Predrag Radosevic (29-1) for the WBO European title in October and this is his third win as he rebuilds. He has been a busy fighter with 9 fights in 7 months in 2014 and 11 fights in 2015. Vass, 20, was going ten rounds for the first time.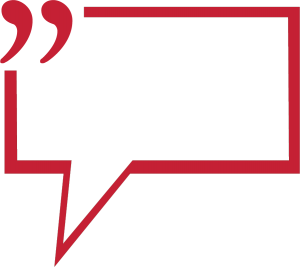 Click Here, If you wish to add a COMMENT to the above article or any of the Ringnews24 boxing articles.