Manny Zaber Spurred on by stablemate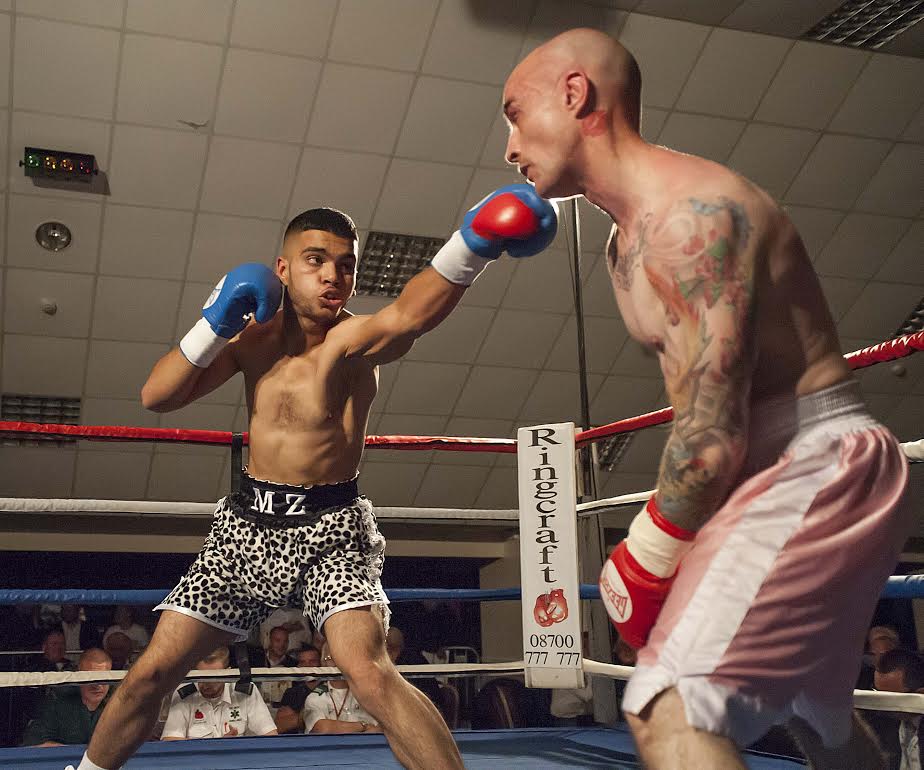 Lightweight prospect Manny Zaber is being spurred on by his rivalry with stablemate Lennox Clarke as he prepares for his fourth professional outing this weekend.
The Old Hill youngster (3-0) is good friends with fellow unbeaten prospect Clarke and trains alongside the Halesowen super-middleweight, who fights on the same 'Undefeated' show at Walsall Town Hall on Saturday evening.
However, he admits that friendship is put to one side when the pair are putting in the hard work.
"Lennox and I train together and we're always pushing each other in the gym and on ourruns," he told uko-boxing.com.
"There's a good amount of healthy competition between us. I admit he's the faster sprinter but near the end of our runs I catch up. I'm the endurance man and he's the sprinter.
"Len is headlining the show this month and it'll be good to be on the same bill."
Former White Collar fighter Zaber, who takes on Liam Richards, is aiming to be as busy as possible this year after turning professional last year.
"I got three quick fights in over the second half of 2015 which was decent," he said. "I'm pleased to be fighting early in the year so I can set up a busy 2016 of fighting – and winning – regularly."
Clarke(9-0) tops the Black Country Boxing & Hattn Promotions' bill  in an eagerly anticipated eight round battle with Harlow's seasoned Richard Horton.
Ricky Hatton-trained quartet Nantwich's Nathan Gorman (1-0), Market Harborough's Reuben Arrowsmith (3-0), Romford's Paul Upton (11-0) and Wednesbury's Sam Evans (2-0) are back in action alongside Stoke's Kieron McLaren (6-0) complete the card.
Tickets are priced at £30 (general admission) and £60 (VIP Ringside), and can be purchased by calling 0845 111 2900 or directly from any boxer on the bill.