ShoBox continues to hold high standard on Friday
ShoBox remains my favorite boxing series to air on American television.
Aside from the one-off bouts featuring the likes of Jermain Taylor and Cory Spinks, ShoBox constantly features boxers looking to take a step up in class. The hungriest fighters appear on ShoBox. The statisticians support this simple fact's authenticity. Eight ShoBox alums became world champions in 2015 alone. Unbeaten fighters regularly parlay repeat ShoBox wins into world title shots or appearances on Showtime's Championship Boxing or equivalent platform for exposure. Every time you watch ShoBox, someone on the card is probably going to make waves soon, but nobody knows it yet. At few other avenues is that virtually guaranteed.
Now, there have been some poor match-ups on ShoBox, too. Well-traveled but occasionally overrated Aussie Les Sherrington should've never, ever been paired with roaring lion Antoine Douglas last November. Fights like that one run well in the contrary to the cardinal point of this series: to put the best young fighters in with the best young fighters and make them prove themselves. Douglas-Sherrington was a fight for name development, as was Don King's Trevor Bryan boxing 35-year-old Derric Rossy a few months prior, even if he had a tougher fight than he should have.
Promoters foster a belief that the best way to make money is to develop a fighter competitively around how much people will pay to see him compete. That's why a local boxer might get twenty or so bouts to build his name before tried-and-true contender gets called up to face him in a main event. If he loses, he can be tossed aside with enough gain as for no one to feel sorry for him or herself. If he wins, he gets to fight for a world title at a big casino venue with tears in his mother's eyes and cameras carving through his for a piece of the hunger which drove him there. It's a beautiful story, but if he is to get knocked on his back it may as well have happened two years ago than to a man whose best form deliquesced from years and years of beating Les Sherrington around (I'm not sure why I'm so fixated on defaming poor ol' Les… He's not that bad).
But that's not the general expectation on ShoBox. They quite simply won't pay for that unless it involves a fighter they really want to put on television, like Douglas. The expectation is a couple of 60-40 fights and at least one solid 50-50 match-up on each show. Friday's will have that. You probably haven't heard of any of these guys before, besides Adam Lopez and Jerry Odom. Lopez is 1-0 on ShoBox while Odom was the object of one of the series' biggest surprises last year. Samuel Clarkson gave him his second loss (the first was by DQ) with a knockout in July.
The first fight of the night is Lavisas Williams Vs. O'Shanique Foster, and I think the upset probability is high. Foster's only loss came against Samuel Teah, a tough boxer from Liberia by whom Williams was given a good four-rounder in July 2014. Foster is 22, so the loss could be afforded. Williams, 24, has fought better opposition and has usually been too crafty to handle the crass brawlers tossed at him. If Foster can land punches and not tire himself out in his second eight-rounder, I like his chances at a late stoppage.
The second fight features John Magda, a known puncher who has hit a slump, against Christopher Brooker, a fine boxer with plenty of size. Magda has been held to one knockout in four fights, which is concerning since he hasn't fought the best opposition. In fact, Booker's most recent shutout win over Haymon prospect Leo Hall is far more impressive than anything Magda has done in the pro circuit. Magda should rip the body and work in spots and avoid chasing Brooker, or he'll suffer the same fate as Hall, a good prospect, did.
Ronald Ellis Vs. Jerry Odom is highly interesting to me. Odom is four years younger than Ellis but has fought far superior opposition. In fact, he's beaten two undefeated fighters and two other boxers with winning records. Ellis? He's only defeated one fighter with a winning record. He can make a name for himself here, but I trust what I know about Odom far more than the obscurity which shutters Ellis' 12-0 record. Odom took his losses, but has done more in the pros and the amateurs than did his opponent from Lynn, Massachusetts, so he's the one to pick.
We arrive at the main event with three fights which were really difficult to choose on paper. This one makes it no easier on us. Mario Munoz has fought a world champion in Moises Flores, but the bout was called short in the fourth round due to a cut he suffered. An amazing opportunity was peeled away from him, and a crowd gone awry put him in a line of danger. The pressure of boxing in the US for the first time is of little concern to me. What is will be Lopez's toughness and punching power. He broke through with a second-round KO over Pablo Cruz in March 2015, and earned respect with a hard-fought win over Eliecer Aquino just a few months later. The winner of this bout could get a world title shot. I think Lopez will hurt Munoz early and make it through another tough fight to stay undefeated.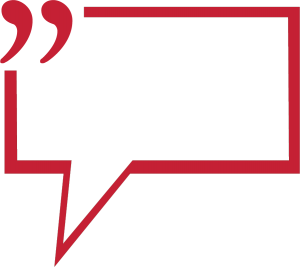 Click Here, If you wish to add a COMMENT to the above article or any of the Ringnews24 boxing articles.