Pretty Boy talks UBBAD Wales and a return to winning ways!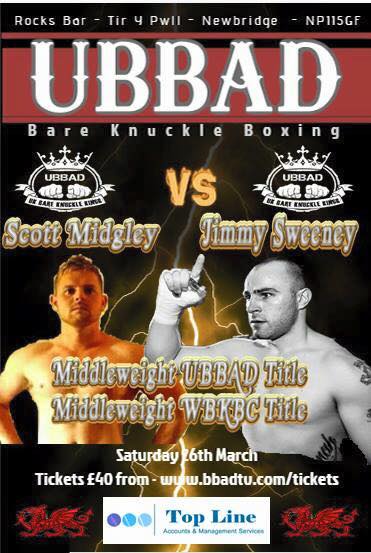 Hi Scott, good to talk to you and thanks for agreeing to this brief interview.
No problem mate I've always got time for my UBBAD family
First of all you must be disappointed in not getting then win last month in Coventry against debutant Bare Knuckler Nathan Leeson, can you talk us through the fight?
Yeah really gutted how the fight ended and seriously upset with myself as iv fought with far far worst injuries in fact I came into the Ross fight carrying a worst injury.  But I just panicked as I pretty much went blind strait away.  I didn't know what had happened or what was going on. I didn't know if my eye was pushed back or hanging out that's what went through my head strait away.  And because it was so early in the fight if I'd of carried on it could of been permanent blindness or been beaten up and made yo look shit by someone I believe I'd beat 10 times out of 10.
My vision didn't come back until 10 minutes after I was in the locker room. I did think the fight was going to be a good fight too as Nathan was very slick and his footwork was fantastic but from start to finish I thought as soon as I catch him right he's going to sleep. In fact there was a point I had him in the corner and throwing and what went through my head was this is going to be an early night as soon as I can't you ya slippery little shit lol little did I know yes it was going to be an early night but for a crap reason lol iv had my eye looked at my specialist and it's fine now. Iv no lasting damage but I 100% know I made the right choice. If it would of been a little later in the fight my pride would of made me carry on and I'm so glad it wasn't because it could of ended seriously bad for my eye. I remember Shaun saying to me do I want more time I said fuck that get me to the medic to get this looked at lol
In hindsight would you have done anything differently?
I'd of not done anything differently it was a freak accident and one of them one in a million chance things.i felt my boxing was enough to close him down and my power was way too much for him. So I'm confidant I'd win that fight every time. But I know Nathan would make it hard for me to catch him as he's a fantastic boxer.
Will you be looking for a rematch with Nathan?
Yes absolutely iv asked for it a few times but he's moving down in weight send iv got a few big fights at the 14 stone limit maybe even try put some beef on and have a cracking at 15 stone before I move down. I am very light for my weight I came in under 13 stone for that fight which was lighter than Nathan and I will drop to 12 but iv got a couple more fights up at this weight first then ill drop down and fight Nathan at a lighter weight as that's were he's going to be fighting from now on.
So big news is you up and coming fight with someone you don't exactly see eye to eye with, Jimmy Sweeney, would you call this a grudge match?
He said its not but it clearly is. We have both been wanting to fight each other for over 6 months. We don't get on and we don't see eye to eye. Bad words have been said and we clearly want to shut each other up. That's the bottom line.
What exactly is the cause of the friction between you and Jimmy? Your both top blokes so I just don't get it?
It started a while back after I did a interview with you.  I think you asked about Christian and Sweeney as well as some other fighters and I said there all good but I'm confidant I can knock them out. He took offence to me saying that.  I believe I can knock any man out full stop and believe I can also be knocked out either the right shot.if I didn't think I could beat the guys in my division the the hell am I doing here then if I believe I'm gonna get beat up.  And if you take offence to me saying I believe I can beat other people then you need to get thicker skin because this is a man sport and we all have egos, pride and honour to fight for.  Then after that he came out with an interview what was to me very personal very rude and made him self look a tit. And a hell of a lot of people,  fighter and fans all thought the same. I just put a smiley face and laughing faces on his interview. Then his family all jumped on the band wagon and it escalated from there.  Thing is with me I'm not one to hold my tongue or fist if I think someone is chatting shit. We all know the saying " chat shit , get banged " simple. So I was a bit pissed at first and while most of the things were coming from Sweeney's family he would pop up and make a smart comment or cocky comment. I was going to call him strait out at Coventry but with the way my fight ended I didn't believe I has that right.  I told Sweeney him self that's what I was gonna do because I wanted to shut him up. And he said he would still love to fight me to prove he can go toe to tie with me and shut me up about calling him a good boxer not a good fighter. So that's why we are having this fight.  I even said I doesn't even after put the belts on the line I just want to cracking him on the jaw lol we did have a good talk after Coventry and most things were put to bed.he told me what he didn't like me saying and I told him what pissed me off. We actually get on ok now maybe because we know once this fight is over its all put to bed. As a person I can't say I was liking what I was from him. As a fighter I respect him and his accomplishments no doubt.
Did you want to fight Jimmy in particular or is it more the title shot that you're interested in?
I actually wanted the rematch with Nathan as I believe it wasn't even a fight so just wanted to finish that off. But I'd already agrees to fight him before Coventry win or lose from either so it was already a done deal to fight him.
Jimmy has had an amazing year in Bare Knuckle and remains unbeaten, what do you think makes you different to Jimmy's other opponents that will get you the win?
With out been disrespectful to any of his opponents but no one has actually thrown anything at him. His only decent opponent was Evans but I spoke to Evans that day and me and my make both noticed how drained he was.  He's normally hypo and giddy but he seemed drained and I knew he has just lost a stone that week to make weight so I believe he cut and dehydrated too much.his other opponents were mad dog who loves a fight but hates getting punched then that tom kid who was about 11st then Jon who just lost to Donald and some lad you got a couple of hours before he fought him. So to me Evans was his only decent opponent.that's not saying Sweeney isn't say good I'm just saying iv not seen him been tested yet or in a hard fight. I will come strait forward and have a fight.  Iv very tough so I can't see it been a early night like he's used to.and because of my last one your gonna after cut off both my hands to stop this fight
Do you have a game plan for Jimmy?
Yeah punch him more than he punches me and harder and faster than he throws too lol that's about as far as I'll be thinking.  We are in a small 12 ft ring so not much boxing will be going on. This is were I'm best at so he's coming into my world and going toe to toe. He says he's also good at brawling too.well that's great because it makes for an exciting fight not a bore fest.
As we know it's a small ring in Wales, do you think that this will help you?
It can only favour me. Sweeny is a better boxer on paper no doubt and he's a very good counter puncher.  But this is my world.  I hit hard very hard and once I let my hands go there very fast for my size so let's see who has the better hands and tougher chin because we are going to hit each other a lot
How is your training going for Sweeney, are you training harder or differently than you previous fights?
I'm training the same as my fight with Billy Martin , I'm not carrying any hand injuries for the first time so I slipped strait back into training well.
Can you call the fight, who wins, how and when?
If Sweeney can out brawl me and knock me out who is known for having a good chin and tested time and time before then I will take my hat off to him and say he's the full package and the best in the world. But I seriously seeing me beating him up and knocking him out. I'd actually like it to go about 4 rounds so it's a fight the fans talk about.  I'm not coming out all guns blazing I want to walk in the middle of that ring shake his and and just stand there and trade.
If you take the win over Jimmy you will be the WBKBC and UBBAD Middleweight Champion, what would this mean to you?
Nothing much than to putting a rivalry to bed and ending it. The fight what meant most to me was the Billy Martin fight I really thought that was going to be a classic and really don't like the way it ended. B
But it's done with and if I beat Sweeney then me and Billy will get to finish off what we started.  If you look at my loses no one as yet come in and beat me up and won them self's.  The Aaron fight I wasn't really wining that fight but I did have a snapped ankle so gotta give me some credit for still knocking him down and making it a real fight.  With one leg.the Billy fight I was the better fighting when we engaged and he was the more accurate puncher so that could of been anyone's fight as he at no point was beating me up he just caught me with some clean punches. And that's what makes him such a good experienced fight. I'm may of kept getting dropped by them punches but because they were doing no damage he would of won on points or may be verb the first guy to finish me him shelf or may be I'd of carried on with my onslaught and bear him up and knocked him out who knows.
Then the Nathan fight were I git my eyes pushed into my head and couldn't see seconds into the fight. So no one have really beat me up yet.but people who are casual fans just look what's on paper and go oh he's not lost yet so he must be great and he's lost so he can't be good.   may be Sweeney is the man to do it. All ill say is he's gonna know he's into a hard fight that night
Again if you take the win who would you be looking at for your first title defence?
By the sounds of it it will be Billy Martin. And the winner of us facing Radford.  That's what I'm hearing. But I don't know if I want to fight Dave anymore. Iv become very very close to him and still idolise the man. So it would after be what ALL the fans want or ill move down in weight. To me dave is number one until one of us beats him.iv no desire to be the man at our weight to beat him.but if it's what the fans want and I know Dave wants the hardest fights and he knows I could to fight then we will see but I'm not looking into tomorrow never mind after Sweeney or Billy.
And if you don't take the win, who would you be looking to fight next?1
If I don't get the win there's the loser or winner of Evans and Seth or move strait down and rematch Nathan.  But I'm telling you I do not plan on anything but the win no matter how hard or deep I after dig.
Anything you would like to say to Jimmy?
Good luck mate hope we both come out in no long lasting injuries and shake hands and have a good drink and a laugh after because nothing sorts a beef out like a good fight lol
And finally anything else that you would like to add.
Yes I would like to thank my sponsor toplineltd.co.uk for there's support and sponsor. They really really helped me out to prepare for Nathan and a massive thank you to Joe brown. Me and Joe are close and always have been from the first show he took over in Wales in Holyhead nearly 2 years ago. Amanda and Shaun are like family to me and I love them both to bits. Jim is one hard working guy who seriously needs a massive pat on his back for getting these fights together.  And a massive thank you to my main man Lee Drewett for doing my walk out song.  It lasted longer than my fight and was more entertaining so thank you brother you truly are a UBBAD man through and through. I'd love to thank my training partner and mates Brendan and Ginner for all the help they give me and Nigel at planet fitness as he loves what I do and that gym as molded me into the fighter I am.so thank you guys for your support x
Well Scott as always great talking to you and I wish both you and Jimmy a safe fight in March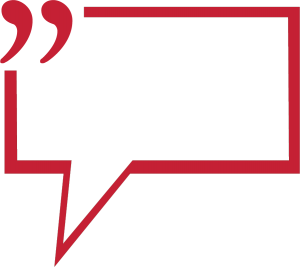 Click Here, If you wish to add a COMMENT to the above article or any of the Ringnews24 boxing articles.