When Success Rises From Controversy: Exploring Those Rarer Moments In Boxing
There is a reason why the term "black eye" is often used whenever controversy rears its head in boxing. Unfortunately, or sometimes fortunately, controversy has become part and parcel of the sport. And you would either have to be brave or a little naive if one thinks that trouble will not continue to follow it in the future. Still, there have been moments when controversy has achieved some good results!
This article is going to explore those moments and hopefully it will prove that not every so called bad moment spelled and will spell doom.
Mike Tyson's harsh words after his bout vs Lou Savarese
Mike Tyson has always been a deeply troubled figure. So much so, that it is difficult to pick out any one particular moment of his crazy life. The man has now seemingly found peace within himself and is reportedly on the straight and narrow. But when he uttered that memorable speech about wanting to eat Lennox Lewis's children after his farcical fight with Lou Savarese in Scotland in 2000 it led to being the highest grossing Pay Per View event between himself and the aforementioned in 2002, until it was surpassed by Floyd Mayweather's challenge to Oscar De La Hoya's WBC belt in 2007. That also infamous brawl at at the press conference to promote the bout initiated by Tyson that resulted in him biting deeply into Lewis' thigh certainly helped even if it meant delaying the bout and letting it simmer even more!
Evander Holyfield vs Lennox Lewis I
The draw between Evander Holyfield and Lennox Lewis in March, 1999 infuriated millions! Lewis, himself, blamed Don King for the result, a gutsy move for sure, even though it was stated when he was at an emotional high when the fight had just taken place. Even the Americans knew their man had rightfully lost! The result? An eagerly awaited rematch that took place six months later that generated 850,000 Pay Per View buys and a live gate of nearly $17,000,000! Those figures may seem low in comparison to what today's sporting events can produce but it was huge back then. And the fight even turned to be a lot better than the last one, with Lewis, who was seemingly dominant in the original match, having to hang on at certain points with the 'Real Deal' almost coming through! Nevertheless, the Brit proved once again that he was the better man and came away with a split decision to become Britain's undisputed champion in over 100 years.
Don King
Okay, so the article's title is admittedly not strictly true in this case. But how can you write about controversy in boxing without mentioning the name Don King? Quite simply, you can't! The man's track record for getting boxers to sign blank contracts, charging them for the use of things just so he could whittle down their pay cheques and constructing a boxing tournament consisting of fighters with fictitious boxing records are just one of the many things. But his achievements? Getting together two of the most well known heavyweight fights in history, The Rumble In The Jungle and The Thrilla in Manila. And he has promoted over 500 championship fights! Hardly something one could sniff at. Few would dare to know the sordid details of each and every one of them bouts behind the scenes, but whether people like it or not, Don King is the promotional face of boxing!
Floyd Mayweather vs Manny Pacquiao
Floyd Mayweather has proven beyond doubt that he is the current generation's best boxer. But he has also never been accepted affectionately by the public, the world over. But then what do you expect when the multi-millionaire flaunts his shiny sports cars and other prized possessions? Half, or even most of all that may be for marketing's sake but when he accused Manny Pacquiao of taking steroids back in 2010 he made the boxing world stand up and take notice. To this day, Pacquiao's reputation has not fully recovered from the baseless accusations, but it all lead to being the most bought Pay Per View event, with a figure of 4.6 million purchases with the most pre-orders. The bout also generated almost $400,000,000! Sometimes, playing the waiting game is the right thing to do, even if it means letting the bouts build up for half a decade!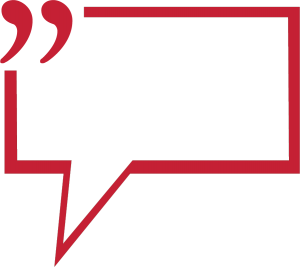 Click Here, If you wish to add a COMMENT to the above article or any of the Ringnews24 boxing articles.