Ringnews24.com talks to Kendall Holt
Ringnews24.com catches up with former light-welterweight champion, Kendall Holt. Read on about how he got into boxing, his thoughts on Premier Boxing Champions, those fights with Ricardo Torres and more!
1.What was it about boxing that told you that was where you are going to spend your near future when you were younger?
Funny thing is, I wasn't going to turn pro. My father made me mad about something. No clue what that was now though. I went to go see a lawyer that I met a year earlier with the hopes of turning pro, getting a signing bonus and moving out of his house. He didn't sign me and thought I was being impulsive, I suppose. A couple of weeks later, I get a call from Lou Duva's office, and here I am nearly 15 years later.
2.Let's talk about that infamous first fight with Ricardo Torres for a moment. Can you tell us what was going through your mind when you was hit with that loaded beer can that was hurtled by the crowd and the decision to stop the fight made by referee, Genaro Rodriguez?
When I got hit with that beer and no action was taken, I was apprehensive about continuing the fight. I had heard terrible stories about murder and kidnapping in Colombia years before I got there. I was furious with the ref! This was a World Championship fight and I was down, but down does not mean out!
3. In hindsight, what are your thoughts and feelings after everything that occurred during and after that fight? You got your revenge win in the rematch by sensationally knocking out Torres in the first round. A round in which both of you saw the canvas.
During the fight I felt like it wasn't a championship fight. The lights were on as if it was an amateur fight. It was also feeling like it was too easy to be a world championship fight. I remember thinking this is easy. I got hit so hard later on in the fight that I thought my jaw was broken. That excited me. After the fight, I remembering crying in the locker room & feeling like my opportunity to become world champion had passed me by.
4. There was a report stating that you had signed a deal with promoter Greg Cohens in August last year but not much has been said since. Are you still planning to return to the ring?
The reports are of me signing with Greg Cohen via Sarah Fina. She got the deal done. There's been some miscommunication over the last several months. I was waiting for them to set up a fight and they were waiting for me to let them know when I was ready to fight. I just got off the phone with Sarah and she's been feverishly trying to schedule my return to the ring. It looks like May is going to be the month that I will return to the ring. It's been looking like May 6, but weight issues with the opponent might be an issue.
5. What has been the crowning moment in your career?
The crowning moment of my career has to be when I was belted after my KO victory over Torres in Las Vegas live on Showtime Championship Boxing. Mike Tyson caused me to be knocked down the first time and everything after that was the result of that knock down. I was excited when I saw him after the bell rang, and then BOOM, he hit me and I hit the dec (laughs).
6. Do you follow boxing when you are not participating in it yourself?
I don't follow boxing as much as I use to. I follow the bigger fights, and of course the big fights put on by PBC.
7. You were involved in a situation in which you were cleared of the accusation of taking a banned substance in your fight with Lamont Peterson. Do you agree with the idea that something additional should be done in order to prevent participants from unlawfully gaining an advantage over their opponents?
My B-sample came back negative. His B-sample was never tested!! Of course something should be done. All other major sports have random drug testing, why not boxing? Maybe that should somehow be included in the licensing fees. Paulie (Malignaggi) has always spoken out about it and if more fighters did that then a change would have to be made.
8. Shifting the interview over a little, will Floyd Mayweather return? And what do you think of Amir Khan vs Saul Alvarez? It was reported that you had your eye on the British fighter at one time.
Floyd will return and I think if there's no super fight with him and GGG, then the next logical fight would be Floyd vs Garcia.
9. What are your thoughts on Al Haymon's Premier Boxing Champions? Is it doing boxing any good?
I hear a lot of negative talk about the PBC, and I don't know why that is. Haymon has put on a lot of fights and a lot of people, excluding fighters, have collected steady pay checks.
10. Finally, do you have any last words to your fans?
Kendall Holt will be returning to the ring really soon and as always, remember,
"I DON'T BACK DOWN. I LAY BACKS DOWN!!!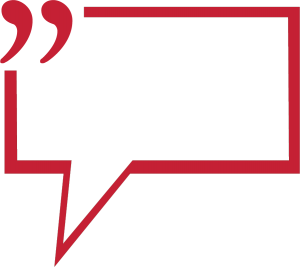 Click Here, If you wish to add a COMMENT to the above article or any of the Ringnews24 boxing articles.