Deontay Wilder looking to KO Povetkin in Russia
Undefeated WBC Heavyweight World Champion Deontay Wilder hosted a media workout Tuesday at the Skyy Gym in Northport, Ala. as he prepares to become the first reigning American heavyweight champion to travel to Russia to defend his title.
In exactly one month, on Saturday, May 21, Wilder (36-0, 35 KOs), of Tuscaloosa, Ala., will put his world title on the line against mandatory challenger and native Russian, Alexander Povetkin (30-1, 22 KOs), in Moscow.
Here's what Wilder said at his Media Workout day on Tuesday:
DEONTAY WILDER
On his expectations going to Russia…
"My expectation is, of course, to win. To come back with that victory for America. This is a big fight, not just for myself, for America. It's like Russia vs. America. I've been getting nothing but positive feedback from fans all over. Even if they weren't a fan of Deontay Wilder they are now for this very fight. Hopefully I can win them over to stay a fan of Deontay Wilder after this fight. I think it's a great fight. I think it's a great thing that we're going over to Russia defending my title in somebody else's backyard.
"Like I said before, it's easier for me to fight here in American but that's not what it's all about to me. When I have a title that says the heavyweight champion of the world, I want to travel all over the world to defend my title. I'm living my dream, I'm getting an opportunity to do that with this fight. I'm looking forward to Russia and I want to tell Russia,'Here I come.' "
What it means to be the first heavyweight champion to fight in Russia…
"It means a lot. It makes me even closer to my faith. God doesn't make mistakes in lives. He doesn't make a mistake in my life, your life or anybody else. Things happen for a reason and they happen at the right time in your life. Things may not come when you want it, but when they come it's right on time. The things that have been accumulating throughout my career, it's been amazing. How I've been able to make history, beat other records, and continue to make history. It's amazing. I just want to know what else he has in store for my life. If it's continuously history being made, what's next? I'm excited.
"I can't wait to see how my life unfolds at the end of my career. What happens at the end of Deontay Wilder when it's time for him to say I've done all I've done in this sport and I don't want to do it anymore. I want to see how much ground I can cover for those that have come before me."
How you predict the fight going…
"I predict the fight as being a punishment in the first round and then knocking him out. All heavyweights want to knock somebody out so we have to say we're going to knock them out. This is the cream of the crop division. The heavyweights. The hard-hitters. The heavy hitters, as they say. When we step in that ring, nothing is acceptable but a knockout. And I'm looking to knock him out."
On if he's reached his peak…
"Not at all and that's the scary part about it. I haven't even reached my peak yet and I'm still learning on the way up. I want to always learn. Each and every fight brings experience to me. It brings something that I've taken away from that fight and that I've added to the next fight. Looking forward to being very crisp and very good in this fight and showing people a little bit more of what Deontay Wilder is capable of. Especially those who haven't seen anything thus far yet, stay tuned to this fight. This is one you don't want to miss."
On unifying the titles in the future…
"Most definitely. I really feel when I say that I will be the undisputed heavyweight champion of the world, I don't just say it to say it, but I also feel it inside me, deep inside me that I will be the undisputed heavyweight champion of the world and add my name to the few undisputed champions that have come before me. My name will be placed in history on that. Why wouldn't it? All the things I've done up to now, that will be the icing on my cake to be the undisputed heavyweight champion of the world. I won't stop, no matter how many hours I have to put in. No matter how many fights that I have to take. No matter how many countries I have to visit to defend my title. I will be the undisputed heavyweight champion of the world."
On concerns about going to Russia…
"I don't have any concerns. I don't let my brain sit back and think about if I don't knock him out or are they going to rob me, or anything like that. I just don't want my mind to be on that when I'm in a fight. I want to have a clear mind. I want to go in there and do what Deontay is capable of doing. Like I said, all things are in God's hands and if it's in his will for me to win, it's going to happen. If not then, I don't stop there. My legacy is not going to stop there. But I'm very confident in what I'm about to do and what I'm going to do, and we all know that if we knock him out then we don't have to worry about that. So of course that's going to be my priority on my list – to knock him out."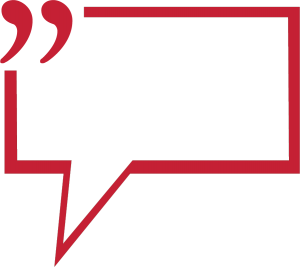 Click Here, If you wish to add a COMMENT to the above article or any of the Ringnews24 boxing articles.