Craig Kennedy Interview ahead of Saturday's title clash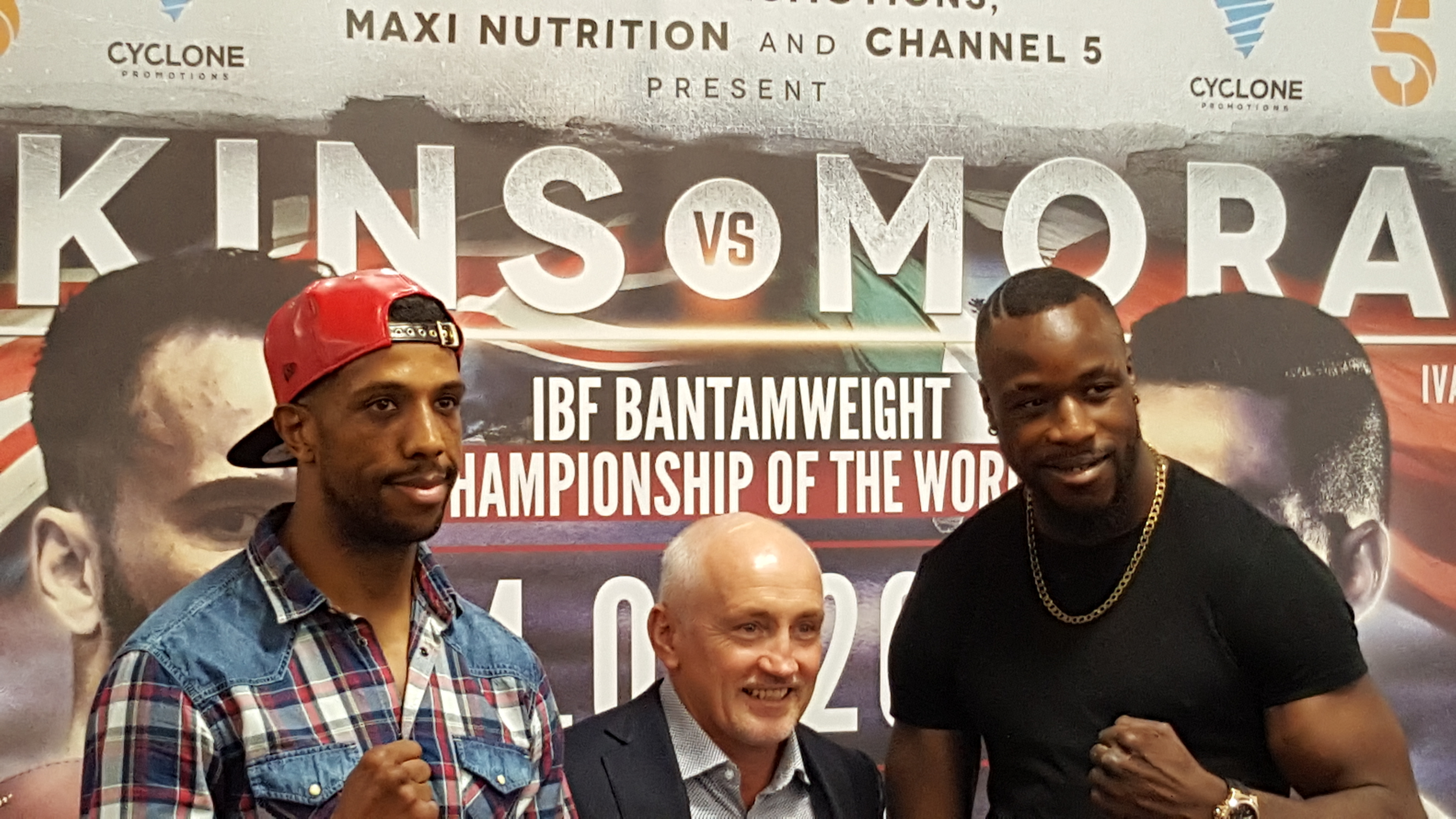 Cardiff's unbeaten Craig Kennedy (14-0) takes on Belgian Joel Tambwe Djeko (9-1-1) on Saturday night. The contest is for the vacant IBF International cruiserweight title and takes places at the Ice Arena Wales, Cardiff.
I caught up with Craig, at the final press conference, to get his thoughts on the fight.
What are your opponents strengths and weaknesses?
His strengths would be his height and range. He's 6'6″, he's got long levers and can punch with both hands. His weakness is his footwork, I think that is something I'll capitalise on. I'll make and create angles and no other cruiserweights moves like me. I'm going to make sure he's constantly off-balance, create angles, shut him off and get inside. He's a tall guy, a hungry fighter. He hasn't come over here to make up the numbers. It makes for an exciting fight for the Welsh public.
How did this fight come about?
It's for the IBF international. We've been gunning for the British and Commonwealth – it's been stalling, so we've decided to take another route. Get my World ranking and get a recognised title and therefore, that'll put me in the line of fire. Hopefully, these big boys will start calling me out, which is what I want. I want the big fights. The Welsh public have stayed loyal to me and I'm going to stay loyal to them and stick to my word – I want to fight the best.
Is a European title shot an option?
To be honest, not looking past Djeko because he is a live opponent and the prove is in the ticket's – I've sold over 700. Not looking past Saturday, I leave the management to my management. I don't get involved in the politics. I just want to fight and fight the best. I think the British & Commonwealth titles will be my next steps.
Prediction for Saturday?
I never really try to put it out there. The fact that he's very, very tall and open. The more dangerous the opponent the better I perform, I don't know why. He's got a nice loose style, just like myself, but I think I'm a bit smarter and my reactions and footwork are a bit better than his. I think that'll be the difference on the night. I'm just guaranteeing the 'W'. How it'll come I don't know, it could really depend on how his camp has gone.
Are you comfortable making Cruiserweight?
I make the weight easy, I've been eating like mad. My body has taken to it a lot easier than when I first started. To be honest, if there wasn't such a big gap, I could potentially go down to Light heavyweight but that's not a possibility.
How has training camp gone?
I've been in camp for this fight for 8/9 weeks. I had a week off after my last fight and then went straight back into it. It seems like it's been a long camp but it's all paying dividends in the gym. My sparring partners, who normally do the rounds, ain't getting through the rounds. I'm hitting harder than ever before which is down to Steve (Robinson) doing a lot of strength work with me, which will be key in this fight.
A message for the fans?
I want to thank all the fans who have bought a ticket. If anyone still wants to come, get hold of me via social media/ Facebook as still some tickets left.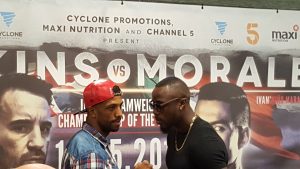 ——-
Tickets are on sale at www.ticketmaster.co.uk or call 0844 844 0444, and are priced at £30, £40 and for VIP ringside £100.
Haskins v Morales will be screened live and exclusively on Spike (Freeview, BT TV, Talk Talk channel 31; FREESAT channel 141; Sky channel 160) on May 14. The Haskins v Morales IBF world bantamweight title fight will be screened live and exclusively on Channel 5.
Ice Arena Wales is located at Cardiff Bay, Olympian Drive, Cardiff, CF11 0JS