Sugar Ray Leonard Foundation show: Wins for Damon Allen Jr & Edgar Valerio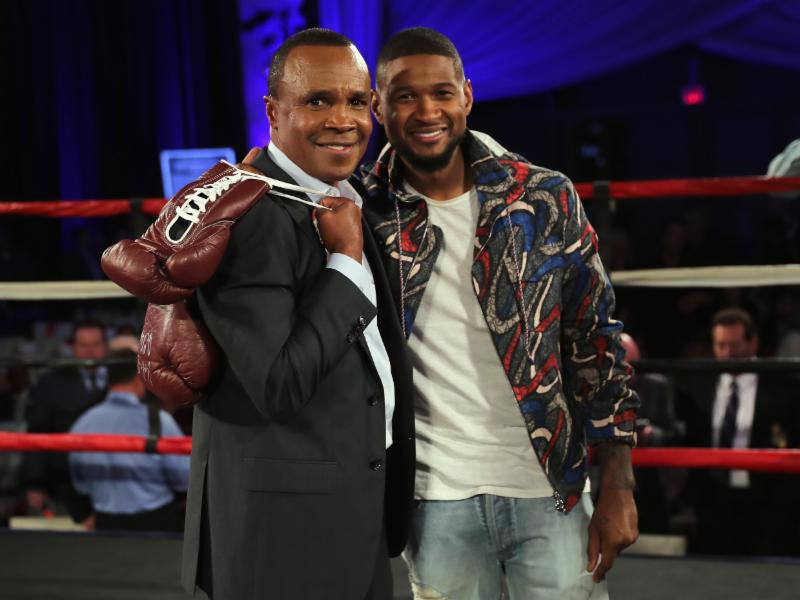 The B. Riley & Co. 7th Annual "Big Fighters, Big Cause" Charity Boxing Night returned to The Ray Dolby Ballroom at Hollywood & Highland on Wednesday, May 25 for a star-studded night of boxing presented by Golden Boy Promotions to benefit the Sugar Ray Leonard Foundation, and their mission to raise funds for research and awareness towards a cure for Type 1 Diabetes, and to help children live healthier lives through diet and exercise.
Hosted by actor and comedian Bill Bellamy, guests at the exclusive event were treated to Wolfgang Puck cuisine, and a live & silent auction display featuring iconic memorabilia and other one-of-a-kind items and experiences to benefit this important cause. During the live auction, Usher, who plays Sugar Ray Leonard in the upcoming Weinstein Company's Hands of Stone film, joined Sugar Ray Leonard on stage to help auction off tickets to the film's upcoming premiere and after-party, along with vintage boxing gloves signed by Robert De Niro.
Additional celebrities, VIP guests, and Sugar Ray Leonard Foundation supporters in attendance included Cindy Crawford and husband Rande Gerber, Magic Johnson and wife Cookie Johnson, Holly Robinson Peete (Chicago Fire) and husband Rodney Peete (Former NFL Player), Cedric the Entertainer (Actor/Comedian), Abraham Lopez (NABA Featherweight Title Contender), Catherine Bach (The Young & the Restless), David James Elliott (Trumbo), Gary Hall Jr. (Olympic Gold Medalist), Jennifer Widerstrom (NBC's The Biggest Loser), Johnny Gill (Recording Artist), Joseph "Jo Jo" Diaz (NABF Featherweight Champion), Lisa Rinna (The Real Housewives of Beverly Hills), Mia St. John (Boxer), Nicole Murphy (TLC's Global Beauty Masters), Ronnie Ortiz-Magro (Jersey Shore), Ronny Rios (WBC Silver Featherweight Champion), Sergio Mora (Boxer), Terry Norris (Former Boxer), Tommy Davidson (Actor/Comedian), Verne Troyer (Actor), Willie Gault (Former NFL Player) and more.
In the evening's main event, Philadelphia son "No Smilin" Damon Allen, Jr. (10-0, 4 KOs) maintained his undefeated status and gave the crowd a thrilling fight with his third-round technical knockout of Reynosa, Mexico's Danny Montoya (10-4, 7 KOs). Allen, Jr. kept the pressure on Montoya, wearing him down landing a flurry of punches toward the end of round three.
"I was shocked that I took out my opponent like that so quickly," said Damon Allen, Jr. "It felt so great to be the main event tonight. I had a lot of family that wanted to be here tonight but couldn't. Everyone can expect to see a lot from me this year and see me fighting here in LA and back home on the East Coast."
For the third fight of the evening, rising lightweight prospect Hector "El Finito" Tanajara, Jr. (6-0, 4 KOs) wasted no time, stopping Francisco "El Mono" Medel (9-3, 5 KOs) two minutes and 15 seconds in to the first round with a left hook technical knockout.
"It was really great to be here in front of all these celebrities and fight," said Tanajara, Jr. "I try to stay busy and fight every couple of months. Everyone can expect really big things from me later this year. My trainer Robert has taught me so much, with him being a world champion and him having trained other world champions."
Two Mexican warriors Alexis "Laberinto" Salazar (7-3, 3 KOs) and Hector "Charro Negro" Velasquez (57-28-3, 39 KOs) brawled before an energetic crowd in a six-round middleweight bout for the second fight of the night. The veteran Velasquez, who has fought the likes of Many Pacquiao, Jorge Linares, Rocky Juarez and many others, gave Salazar a tough fight by keeping the pressure on throughout each round. Ultimately, Salazar came out on top and was declared the winner by unanimous decision by the judges.
"I felt really good to fight here tonight," said Alexis Salazar. "It's different from what I am used to. I am used to fighting in Mexico, and the fights aren't as big like they are here. I am looking forward to fighting more in the US. I train in Guadalajara and have had Canelo Alvarez as a sparing partner and he's very tough. I'm looking to learn a lot from him and bring that with me to my future fights."
In the first fight of the night, Golden Boy Promotions' Edgar "Kid Neza" Valerio (7-0, 4 KOs) maintained his undefeated status with a unanimous decision victory after a six round featherweight battle against Harold Reyes (2-5-1) of Puerto Rico. Valerio lead each round, never letting up on the pressure but Reyes held his own and forced Valerio to go all six-scheduled rounds.
"I feel really blessed to be a part of this event with the Sugar Ray Leonard Foundation to bring awareness for childhood type 1 & 2 diabetes," said Valerio after his victory. "This fight was a learning experience for me and there are things I would have done differently. For my next fight I feel confident that if there is a knockout, I'll be there to take the opportunity."
The event posthumously honored Michael King, Founder and CEO of King Sports Worldwide for his work with the Sugar Ray Leonard Foundation and B. Riley & Co. In his honor, King's daughter, Ali King performed the National Anthem during the event.
About Sugar Ray Leonard Foundation
The Foundation was established in 2009 by boxing legend and six-time world champion Sugar Ray Leonard and his wife, Bernadette. The Sugar Ray Leonard Foundation is committed to funding life-changing research and creating awareness for childhood type 1 & 2 diabetes and to help children lead healthier lives through diet and exercise.
Throughout Leonard's boxing career, he watched his dad and friends struggle with the many complications of diabetes and how it has affected every aspect of their life. Type 1 diabetes strikes both children and adults at any age. It comes on suddenly, causes dependence on injected or pumped insulin for life, and carries the constant threat of devastating complications. Type 2 diabetes in children is on the rise, fueled largely by the obesity epidemic. Leonard draws from his personal experience and boxing career to provide inspiration for funding research to combat the disease.
For more information, visit www.sugarrayleonardfdn.org, like and follow on twitter at @SugarRayLeonard and Facebook at www.facebook.com/SugarRayLeonard6.
About Golden Boy Promotions
Los Angeles-based Golden Boy Promotions was established in 2002 by 10-time world champion in six divisions Oscar De La Hoya, the first Hispanic to own a national boxing promotional company. Golden Boy Promotions is one of boxing's most active and respected promoters, presenting shows in packed venues around the world and has worked with networks such as HBO, HBO Latino, Estrella TV, ESPN, TeleFutura, FOX Sports 1, FOX Deportes, Televisa and TV Azteca. The company has also promoted some of the top boxing events in the history of the sport including De La Hoya vs. Mayweather, Mayweather vs. Canelo and other notable pay-per-view fights featuring fan-favorites Bernard "The Alien" Hopkins, Juan Manuel "Dinamita" Marquez, Miguel Cotto, Marco "Baby Faced Assassin" Antonio Barrera, Erik "El Terrible" Morales and Sugar Shane Mosley.
For more information, visit www.goldenboypromotions.com, like and follow on twitter at @GoldenBoyBoxing and Facebook at www.facebook.com/GoldenBoyBoxing.
About B. Riley & Co., LLC
B. Riley & Co., LLC is a leading investment bank which provides corporate fi­nance, research, and sales & trading to corporate, institutional and high net worth individual clients. Investment banking services include initial, secondary and follow-on offerings, institutional private placements, and merger and acquisitions advisory services. The fi­rm is nationally recognized for its highly ranked proprietary equity research. B. Riley & Co., LLC is a member of FINRA and SIPC.
B. Riley & Co., LLC is a wholly owned subsidiary of B. Riley Financial, Inc. (NASDAQ: RILY) which provides collaborative fi­nancial services and solutions through several subsidiaries which also include: Great American Group, LLC, a leading provider of advisory and valuation services, asset disposition and auction solutions, and commercial lending services; B. Riley Capital Management, LLC, an SEC registered Investment Advisor, which includes B. Riley Asset Management, a provider of investment products to institutional and high net worth investors, and B. Riley Wealth Management (formally MK Capital Advisors), a multi-family office practice and wealth management ­firm focused on the needs of ultra-high net worth individuals and families; and Great American Capital Partners, a provider of senior secured loans and second lien secured loan facilities to middle market public and private U.S. companies. B. Riley Financial, Inc. is headquartered in Los Angeles with offices in major fi­nancial markets throughout the United States and Europe. For more information on B. Riley Financial, Inc., please visit www.briley­n.com.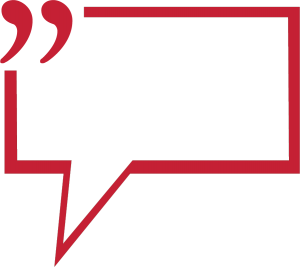 Click Here, If you wish to add a COMMENT to the above article or any of the Ringnews24 boxing articles.