Brawl at the Heywood Civic Hall
Since I've followed boxing it's always annoyed me at the cost of actually going to see a live show with ticket prices not varying throughout the various levels of professional boxing unless it's a super fight which tends to be out of reach for us normal people.
Luckily my kids decided to box and I got involved with our local gym and was opened up to the world of Amateur boxing, now most may scoff that I should have known this but if you're like me and have never stepped into this world then please read on (so should those that scoff but only cause I like to be popular 🙂 )
For those that are in the dark please visit your local gyms and check out your local area websites for any up and coming show, tickets are generally on the cheap side (10 pound a head for the above show, showing roughly 11+ fights) and the atmosphere is great and more importantly I think is more suited to any young ones you want to introduce.
The People's Gym, Heywood, tries to hold at least one annually and is well attended by adults and Kids alike, the atmosphere is fantastic and the respect shown by most boxers is immense and in my opinion shows the youngsters how they should act in and around the ring.
As you will read, it's also the opportunity to showcase the up and comers and on some occasions make a dream come true.
Without going into full-on review mode on the card at Heywood Civic Hall, Manchester. It was a fun filled night with lots of exciting bouts, an absolutely brilliant atmosphere and a great evening for all involved. The skills bouts were superb with a special mention going to Ryan Robinson and Dimon Parker who thrilled the crowd in the first round going punch for punch before having 2 very close 2nd and 3rd rounds. A bright future is in the stars for both boys if they can stay dedicated.
Acacia Barron once again showed she looks like one for the future as she stopped her opponent by TKO in the first round, If you get the chance then go watch this youngster as you may be able to say one day that you was there at the start of her journey.
Jordan Woodhall upset the applecart against Ryan Hughes Jennings as he was announced the winner by one round, it was a close and sometimes scrappy affair but as always Jordan dug deep and did what he had to do to just shade it. Hopefully, we'll see a rematch of this one at some point as the difference between both was razor thin and made for a brilliant, if scrappy at times, fight. (On a side note, there was some disgruntlement from Ryan's fans as they thought the fight should have been stopped in the first round as Jordan suffered a busted nose, thankfully the doctor realised they were supposed to be boxing and these things happen.
In the final bout, Declan Ray Smith beat Cameron Simpson by one round in a thrilling finale to an excellent night. A sometimes stormy affair that threatened to blow up in the ring, both boys did their best and it was good to see them shake hands at the end.
For anyone I haven't mentioned, you once again have my thanks for putting yourself in that ring for the entertainment and enjoyment of others. There were thrills, spills and chills as each fight told it's own little story, and each person laid it all out there for us the paying public. If you haven't been then please go down and support your local clubs, most of these shows aren't done for profit and are to keep the clubs afloat and/or to repair replace equipment. And a tenner for 10+ fights isn't bad going either.
Special Event
There is one portion of the event I haven't mentioned yet as it deserves a spot on its own, not only to showcase the young boy that was involved but to also show how good this sport of ours can be.
Young William Scott-Field has been coming to the gym now for many months, he's had lessons from the coaches and on some occasions is helped into the ring to have three minutes of glory with Alex Simpson or Kieran Farrell, at the end of the youngsters training session. This is a major achievement for the young lad as he spends most of his time in his wheelchair. Recently he has shown a lot of interest in getting through the ropes and having a contest himself, alas as I'm sure most are aware, there isn't really a wheelchair boxing association so the chance looked far off. Still he had hope and on this night, his dream was achieved as he was invited by Kieran to take part in a one on one contest with himself. For three minutes William ducked and dived as only he can before hoisting himself up and delivering the killer punch sending Kieran Farrell to the mat for the count of 10. and had his arm raised aloft and was declared the winner and new People's Gym champion. I don't think any of us there that night will forget the smile on his face and the excitement he had afterwards. Something that may seem a small and maybe silly thing to some of you meant so much to this young lad and I'm sure he'll remember it forever.
Sometimes it's not about the massive things but them little things we can do to help others.
A massive thanks to Kieran, Nathan, Daniel and all the others involved for making this night and here's looking forwards to the next one.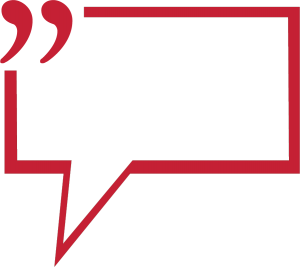 Click Here, If you wish to add a COMMENT to the above article or any of the Ringnews24 boxing articles.