Showtime Championship Boxing Turns 30
As the United States of America celebrates its 240th birthday on Monday, Showtime is taking all year to celebrate its foray into the sweet science 30 years ago. Showtime made its Championship Boxing debut in 1986, when it replayed the Middleweight Championship fight between Marvelous Marvin Hagler and John The Beast Mugabi. The Pay Per View showdown was one of the best slugfests in Middleweight Boxing History and a great way for Showtime to plunge into the boxing business.
Showtime was able to replay the 12th defence of Hagler's Middleweight Title because HBO passed up on the chance to air the fight. Hagler had been a mainstay on HBO boxing throughout the 80's. Why did the top premium network for boxing not have any interest in a fight between one of the best champions of all time, and a slugger with a perfect KO percentage? One could speculate. It believed that it had a lot to do with HBO taking on Don King and his heavyweight tournament. With particular interest in a heavyweight from Brooklyn, that made Mugabi appear like a powder puncher in the eyes of many fans.
Showtime was the benefactor of HBO's Middleweight diss, as well as the repercussions of that decision. HBO passing on Hagler-Mugabi perturbed Top Rank wonder king Bob Arum so much, he took his stable of Top Rank fighters over to Showtime during much of the period of Mike Tyson's dominance. Funny how even in the "good old days" television networks and the egos of high profile promotors controlled so much of the mom and pop nature of boxing. Much of how America operates in its 240th year.
Since the replay of Hagler vs. Mugabi 30 years ago, Showtime has provided top-tier boxing talent into the living rooms of boxing fans. Some of the more memorable moments brought to you by Showtime Championship Boxing: the Heavyweight development of Evander Holyfield, the downfall of Ray Leonard, Holyfield getting his ear bitten off by the once cash cow of HBO and one of the greatest fights of all time; the first meeting between Diego Corrales and Jose Louis Castillo. Some argue the greatest of them all.
Just when you thought Showtime has plateaued with its boxing action, it recently reached new heights. Showtime Championship Boxing made its debut in primetime on the CBS Network. The fight chosen for the occasion was Keith One Time Thurman defending his Welterweight Title against Showtime (fitting) Shawn Porter. A high octane crackerjack fight, between two highly skilled pugilists in their prime, delivered on all levels. Stellar ratings for CBS being at the top of the list. Both Thurman and Porter coming off as must-see television, and class acts, a close second.
Thurman vs. Porter proved that there is a home for true "free boxing" on American Network Television. The matchups just have to have substance, and the fighters have to deliver. For American boxing fans, this is a reason to celebrate as if it's…well Independence Day.
It is worth mentioning that Showtime Championship Boxing's splash on prime time comes the same year that HBO announced that their top talent will be showcased more on Pay Per View television. While Showtime treated fans to some of the best talents in boxing on free TV, HBO is asking their fans to dish out hard earned money to watch talent such as Canelo Alvarez and Terrence Crawford. The former in the form of bogus catch weight fights, disguised as legitimate championship fights.
Showtime looks mighty fine at 30.
Anthony "Zute" George hosts the Ringnews24 Boxing Radio Show. Listen here: RingNews24Radio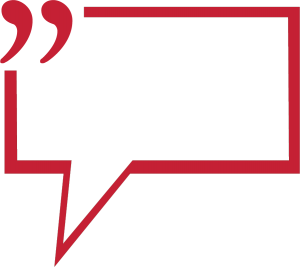 Click Here, If you wish to add a COMMENT to the above article or any of the Ringnews24 boxing articles.