Puerto Rican talent Ricky Quiles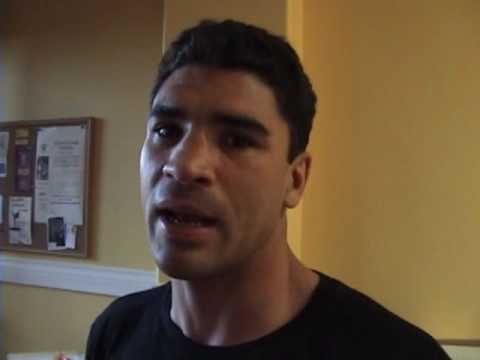 Ricky Quiles was a fine lightweight/super lightweight who for nearly a decade was a mainstay in the divisions ratings. He was born April 11,1970 in Ponce,Puerto Rico and made his professional boxing debut three weeks after his nineteenth birthday. Ricky would would win his first four bouts and then be held to a draw. In November of 1990 he was halted in five by Liasu Braimoh.
Ricky was now doing most of his boxing on the West Coast while also spending time in Lorain,Ohio. After his loss to Braimoh, Ricky reeled off 14 straight wins, all in California. On January 19,1993 Quiles traveled away from the coast to Boise,Idaho. There he dropped an eight round verdict to Ditah Molefyane. It was back to the west coast for five more wins.
In 1995 Ricky won a couple bouts in Cleveland, Ohio.Then to Michigan and back to sunny California. Quickly he was moving up in ratings. On November 19,1998 Quiles took a 12 round decision over Javier Francisco Mendez to win the World Boxing Federation's light welterweight title. Next he would lose a non title decision to Ahmed Santos in Mississippi. Then in Illinois Ricky lost a decision to Gregorio Vargas for the vacant WBC Fecarbox lightweight title. Two months later he edged veteran Cosme Rivera to capture the WBO/ NABO light welterweight championship. He would next retain his title fighting a draw with the talented Vince "Cool" Phillips.
On January 4,2002 Quiles met the highly regarded Diosbelys Hurtado for the vacant International Boxing Association light welterweight title. Hurtado would win the decision and the title. A year later Ricky would challenge Terrance Cauthen for the NABF 140 pound crown and again Ricky would come up short.Quiles did finish the year with a points win over tough Eloy Rojas.
On February 28,2004 in Florida, Quiles captured a convincing 12 round decision over Peru native Luis Villalta. In doing so Ricky won the NABA lightweight title. Celebration soon turned to tragedy as Villalta passed out in his dressing room and was rushed to the hospital. Luis slipped into a coma and died on March 3rd. This was a stunning chain of events because Quiles was never noted as a heavy hitter. In fact Ricky only scored eight knockouts in his 50 fight career.
Ricky would have to try and put this behind him as his win opened the door for some important fights. Later in the year Quiles outscored Jose Quintana. This put Ricky in an elimination tournament for the IBF lightweight title. In February of 2005 Quiles won a very hard earned 12 round decision over Edner Cherry. He then fought and a decisioned Javier Jaurequi in another spirited battle. Quiles was now on the cusp of winning a world crown.
Ricky opened 2006 winning an eight rounder over Jeremy Yelton. Then on May 18th he met the slick Julio Diaz. Quiles could never get untracked and Diaz fought a superb fight winning the decision with several points to spare. In 2007 Quiles was involved in another elimination bout. This one was against the crafty Nate Campbell. Ricky again went the distance but was soundly defeated. Quiles then decided to hang up the gloves.
In 50 fights Ricky put together a highly respectable 39-8-3 record. As stated earlier he only had eight career knockout wins. Quiles who was a superb boxer and game to the core suffered only one KO loss in his whole career.