Ringside report: Rigondeaux, Williams and Flanagan win in Wales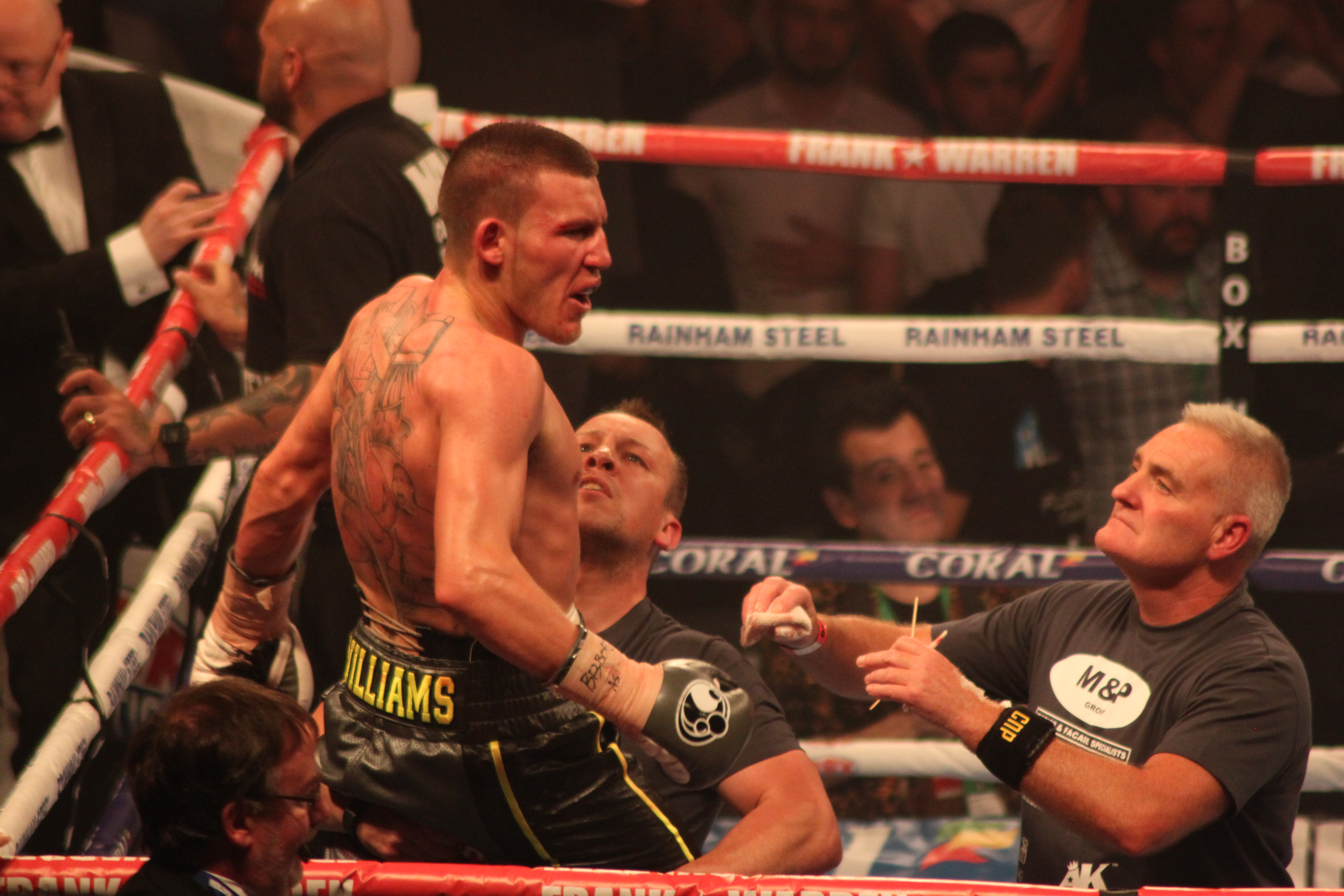 WBA Super World super bantamweight champion Guillermo Rigondeaux, 35, rolled into Cardiff to the admiration of the Welsh boxing public. He was in the Welsh capital to defend his title, in a re-scheduled bout, against Liverpool's Jazza Dickens. The promotion, at the Ice Arena Wales, by Frank Warren of Queensberry Promotions, was screened by Boxnation and consisted of fourteen matches in total.
A sold-out crowd of approximately 3,500 were in attendance to witness the skills of one of boxing's P4P superstars, while Dickens, 25, entered the ring with a belief that he could upset the odds.
The first round was very cagey, as both men looked to find their range. Rigo tried a couple of solid straight lefts, from the southpaw stance, but fell short. One did land, in the latter part of the round, and quickly got Dickens full attention. The Cuban ended the round with a quick flurry.
A large left hand landed in the second producing a loud thud, the impact breaking Jazza's jaw. To his credit, southpaw Dickens took the punch well and there was no visible effect. The rest of the round was a stalemate, as neither man pressed the action.
Dickens returned to his corner, and his cornermen pulled their man out due to the damage to his jaw. The gifted Cuban had retained his title and vowed to return; the fans have greeted him as a hero, and hopefully, his next appearance is a longer test. Guillermo Rigondeaux sports a record of 17-0, 11 KOs, Jazza Dickens suffered his second professional loss and is now 22-2, 7 KOs.
Last fight of the night saw Clydach Vale's Liam Wiliams, 24, defend his BBBofC British super welterweight title against Wembley's undefeated Gary Corcoran.
To say there was bad blood going into this would be an understatement. Both men were fired up and in the first it was Corcoran, 25, who boxed a little better. Williams was cut on the nose, and both were told, by referee Terry O'Connor, to cut out the rough stuff including head work. It was Williams potent right hand that sent Corcoran sprawling to the ropes, which held him up, near the end of a feisty opening round.
Liam's impressive orthodox jab was on display in the second, and he stamped his authority on the round with an impressive flurry. Third round, Williams was cut over the right eye and the sight of blood spurred on Corcoran. Both men landed good right hands and took the shots well. A head clash caused a horrendous cut over the Wembley boxer's left eye in the fourth, blood pouring. Williams was now well on top, zoning in with right hands and getting in a few crafty uppercuts. The fifth was an even affair, Williams jab always working while Corcoran got in with good hooks. Seventh clearly a round for the Welshman, boxed well behind the jab. Corcoran was the more industrious in the seventh.
The eighth saw a point deduction, for holding down and hitting, for the challenger. Corcoran hustled and bustled his way through the round but got tagged by a right at the end. Some terrific shots and timing from the champion in the ninth. Tenth and a slower pace, understandably, both men having their moments.
The end came in the eleventh, a chopping, sweeping right clipped Corcoran and took his legs from him. The challenger made it to his feet but the follow-up from Williams was relentless, and the referee had no option but to stop the onslaught and wave it off.
The contest was hard, brutal and, at times, dirty. Both men entered the ring not knowing defeat, and neither was going to go out lightly. It was a great war that tested both men. The champion came out victorious and showed that he had the engine, grit, to go along with his power and skills.
Liam Williams remains unbeaten at 15-0-1, 10 KOs while Gary Corcoran's perfect record is now 15-1, 6 KOs.
Manchester's Terry Flanagan, 27, took on veteran South African Mzonke Fana, 42, in the third defence of his WBO World lightweight title.
The champion controlled the contest throughout against a cagey, defensive minded Fana. A left-hand dropped the challenger in the fourth, bring a count from referee Steve Gray. In several of the later rounds, the South African was staggered but was always able to reset and compose himself. Flanagan was bringing the pressure but was unable to land too many clean combinations. A left-right dropped Fana in the last round, but he was resilient enough to see the final bell.
Official scores were 120-106 x 3, and it's hard to make a case for Fana winning a round. Flanagan remains undefeated at 31-0, 12 KOs while Fana's record drops to 38-10, 16 KOs.
Londoner Bradley Skeete, 28, recorded his sixth win on the bounce, as he stopped Frenchman Alexandre Lepelley, 34, in the seventh. Lepelley entered this WBO European welterweight title fight having lost five of his previous seven.
The classy Skeete employed a swift orthodox jab and, mostly, kept things at range. Lepelley's only fleeting success came when Skeete stayed on the ropes. The defending champion, Skeete, couldn't miss when he let his hands go against his shorter foe. The end came suddenly in the seventh; it had looked like the contest could go all the way, when a cracking right body-shot deflated Lepelley, and it was just a matter of time. Skeete followed up and couldn't miss his wounded adversary. A knockdown followed and then the final assault brought the referee to save the overmatch Frenchman from any more punishment.
Bradley Skeete's record now reads 24-1, 11 KOs with Alex Lepelley's dropping to 19-7-1, 4 KOs.
Undefeated Tommy Langford, 27, successfully defended his WBO Inter-Continental middleweight title against replacement Timo Laine, 32, of Norway.
It was a good competitive opening but as the bout progressed it was the digging left hooks to the body from the champion that started paying a toll on the challenger.
The power was with Langford, and he was working his opponent over and, at times, teeing off with the right hand. Laine tried to move and box but often got trapped and ground down on the ropes. The end came in the seventh with a battered, tired, Laine shipping punishment and not much coming back. It was a merciful stoppage by referee Phil Edwards.
Tommy Langford's record rises to 17-0, 6 KOs and Timo Laine falls to 15-7, 4 KOs.
In a battle of undefeated Flyweights Swansea's Jay Harris, 25, looked very impressive in scoring a knockout over Afghanistan's Ramesh 'Rambo' Ahmadi, 22, in the third round.
The Gary Lockett trained prospect, showed a strong orthodox jab and great accuracy with the straight right. In the second a right knocked the gumshield flying out of Ahmadi's mouth. Harris just couldn't miss with the right hand and dropped his opponent hard, the fallen Ahmadi beating referee Reece Carter's count.
The end came in the third, the right hand getting home several times. The knockout was a spectacular one-shot that had 'Rambo' flat on his back and no need for a count from the referee. Harris looked composed with fantastic accuracy and ended the performance with a highlight reel knockout.
Harris scored his fifth straight stoppage win, and his undefeated record is now 8-0, 5 KOs. Ramesh Ahmadi's record drops to 5-1-1, 2 KOs.
Maerdy prospect Alex 'Bad News' Hughes, 22, took on Yorkshireman Alistair Warren over eight rounds in the super middleweight division. The classier and heavier shots coming from the Welshman though the taller Warren was always trying to get his shots off. Plenty of infighting and a good learning fight for the talented Hughes, who looks a force when letting his hands go.
Warren came to fight and be competitive but often a step behind his foe. Hughes did the eight rounds well and can take a lot from the fight.
Referee Martin Williams scored it 80-75 to the Gary Lockett trained fighter. Alex Hughes is now 8-0, 3 KOs, while Alistair Warren falls to 9-13-4, 4 KOs.
In a lightweight bout, Blackwood's Craig Evans, 26, posted a dominant performance against a game Jordan Ellison, 20, of Sunderland. The skilful Evans, having his first contest since back-to-back draws against Thomas Stalker, went through the full repertoire of his arsenal including some hands low showboating. Ellison was competitive early on but one-paced.
A stinging combination dropped the journeyman, in the second, and from there on it was one-way traffic.
Ellison has never been stopped and did the full eight rounds this time. Referee Martin Wiliams card rightly read 80-72 for the Welshman.
Craig Evans now has a record of 15-1-2, 3 KOs. Jordan Ellison is now 5-7, 1 KOs.
Cardiffian lightweight Gary Buckland, 30, returned to the ring, after a brief retirement, to outpoint Cheshire prospect Matthew Fagan, 28, in a six round contest.
The contest was won due to Buckland's work rate; he was the busier of the two. Fagan was economical with his shots. Referee Reece Carter scored it 58-57 for the Welshman, and that seemed a fair score. The bout was competitive, and both men had good patches, but Buckland pressed and landed more.
Gary Buckland's record is now 31-7, 10 KOs. Matthew Fagan suffered his second loss and is now 8-0-2.
Hardened warrior Jamie Conlan, 29, of Belfast had an easy night, for a change, as he brushed aside journeyman Patrik Bartos, 24, in two rounds. Bartos, of Czech Republic, was down twice in round two from right hands and was completely outgunned – with Conlan on an entirely different level. Conlan weighed in just above the featherweight limit and ten pounds heavier than his opponent.
The Belfast man's record is now 17-0, 11 KOs. Patrik Bartos is now 7-10, 6 KOs.
West Walian welterweight Dale Evans, 24, took on the awkward Ryan Hardy. Yorkshireman Hardy, 30, knows how to survive and stay out of trouble and between switching stance, dropping his hands and the occasional Ali shuffle, hustled his way to a points defeat. Evans remained patient though always the busier. The power was with the Welshman, but it was difficult to land anything clean or sustain an attack.
Referee Reece Carter scored it a 60-54 shut-out to Dale Evans, who looked compact and solid and got some rounds under his belt. Dale Evans record is now 11-3-2, 3 KOs while Ryan Hardy drops to 8-10.
Super welterweight Joe Pigford, 23, met a game, stubborn, Sam Omidi. Pigford was wild at times, and both men were involved in good exchanges. The power was with Southampton boxer Pigford, though he was a bit too keen to tee-off, at times, with the right hand, leaving himself open in the process. It was several rights that dropped Omidi, 25, in the third and he did well to get up, he was dropped another two times but made it to the bell. The end came quickly in the fourth, with referee Reece Carter ending what had become a one-sided assault.
Joe Pigford's record remains intact at 11-0, 10 KOs. Sam Omidi is now 4-3-1.
Other results from the Ice Arena Wales
Welterweight: Tyrone McKenna WPTS6th Chris Adaway
Cruiserweight: Gary Sweeney WTKO3rd Marek Gabor
Check-out the latest episode of the Ringnews24 Boxing Radio Show here: Ringnews24 Boxing Radio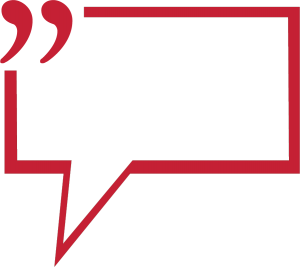 Click Here, If you wish to add a COMMENT to the above article or any of the Ringnews24 boxing articles.