Ricky Hatton: The New Millennium's Best Body Puncher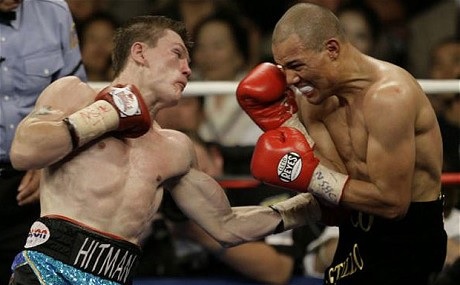 Among the modern landscape of "Fistiana", specialists in the ancient art of midriff demolition have become sparse. Amateur boxing's scoring system is partly to blame (though it's changing), as the lack of tallying body blows by judges has created a generation of headhunters, keen on single scoring shots. However, there are men who have pursued the rougher craft of bodily percussion—men who have made many long, unwelcome stays just around the waist protector.
This century has produced a number of them. The hard-swinging, hook-heavy Miguel Cotto battered men downstairs, sapping both his foes' stamina and fighting will. The bearer of a divine nickname, ol' "Sugar" Shane Mosley, learned to accurately place a left to the liver while sparring and fighting multitudes of Mexicans while coming up through the paid ranks in Southern California. Marco Antonio Barrera and Juan Manuel Marquez both carried on the longstanding tradition of quality body punching laid down by their fighting ancestors. Gennady Gennadyevich Golovkin, or as some call him, "GGG", frequently rakes challengers with pinpoint strikes to the abdomen, folding some of them like the cheap plastic tables you sit at for an employee picnic. Men like Felix "Tito" Trinidad, Antonio "Cast Hands" Margarito, Lucian "Ostarine" Bute, Vassiliy "The Tiger" Jirov, and Jose Luis "El Temible" Castillo also focused their efforts south of the neck. "Irish" Micky Ward performed some fancy fistic tricks, as well. Yet for my money, Ricky "The Hitman" Hatton was the king of them all.
Oh yes, what a hard-charging stomach surgeon the Manchester-native was. He was a wizard with the belly whips and gave more fellas gut bombs than late night Taco Bell. On top of that, he had boundless stamina, quick hands and feet, a killer instinct, and a mean streak—all while being just one of the lads at the pub on the weekend. Hatton prided himself on it all, too.
The future conqueror of Kostya Tszyu came from humble beginnings, but took to boxing like a "duck takes to water". Even in the amateurs Ricky took a liking to body punches, "knocking people out on a regular basis." Once he entered Sale West, a Manchester boxing club, and incorporated rolling and weaving into his game under Paul Dunne's guidance, he started cracking it a little harder, a little bit more accurately. The turning point in his fistic excellence, however, came during countless hours of labor on a fifteen-kilogram body-belt under the tutelage of longtime coach, Billy Graham. Billy molded him, shaped him, told him a one-trick pony wasn't good enough.
And this is what separates Hatton from the rest of the pack, variety. Miguel Cotto, for all his breadbasket prowess, is largely a one-handed fighter. When going to the body the left hook is his honey punch. Shane Mosley, Marco Antonio Barrera, Juan Manuel Marquez, and Micky Ward were much the same. Of course as outstanding purveyors of the gloved science, they didn't rely on single shots. Oftentimes they would open their man up before uncorking a debilitating strike to the left of the solar plexus. Barrera, Ward, Cotto, and to a lesser extent, Mosley, are well-known for a tap of the left hand to the head to bring a foes' arm up, only to sneak an arcing fist into the liver. Golovkin, slightly different in his approach, prefers setting his man up with a right uppercut and then banging the side, not much unlike Julio Caesar Chavez Sr. used to.
Hatton, too, favored his left, but his setups could be fantastically creative. Take the finish of his fight with Tommy Peacock, for instance. In quick sequence "The Hitman" tossed two throw-away punches in a straight right and left hook; dug a hard left hook downstairs; strafed to the right to land a right hook; pivoted on a dime and connected with a gut-wrenching wallop to the pit of Peacock's stomach; grabbed control of Tommy's head to center himself; popped off a left-right combination (think Tony Zale's famous combo, but started and finished with opposite hands); snapped an uppercut, followed by another left hook to the midsection; slid right once more, all while throwing two right hooks to keep his man occupied; slammed home his second solar plexus punch; and topped it off with a left hand downstairs once more—all within a ten-second span.
Another example of imaginative rib-smashing happened in Ricky Hatton's victory over Stephen Smith. With the first round nearing its conclusion, the pale-skinned British body-snatcher clasped both hands to his circling opponent's shoulders, preventing him from reaching an exit route. Once stationary, Hatton broke out a rapid-fire right hook-left hook combination, feinted a left hook, cracked Smith with two right hands under the guard, and then let rip with a sickening blow to the abdomen. Stuff like this saturated his career.
To take the variety argument a step further, look into the numbers. Micky Ward, from 1995* on, finished with the left hand every time he stopped a man on body shots. The same can be said of Miguel Cotto, Gennady Golovkin, Shane Mosley, Juan Manuel Marquez, and Marco Antonio Barrera. Contrarily, Ricky Hatton managed two victories via right hands against Paul Salmon and Tony Pep. Hard defending against someone who can lay you down with either hand.
The numbers weigh in the Brit's favor in terms of what was done with their dominant hand, too. Marco Antonio Barrera, one of the greatest Mexican's to ever don a pair, tallied only two knockouts from stomach blows. Shane Mosley managed to equal that total, Micky Ward conjured up four, Gennady Golovkin got five, and Miguel Cotto had a whopping eight. Hatton accumulated thirteen. Broken down further, these accounted for roughly 8% of Mosley's total knockouts, 10% of Barrera's, 16% of Golovkin's, 24% of Cotto's, 25% of Ward's, and 41% of Hatton's. I think you would be hard-pressed to find anyone in history nearing Ricky's mark with a similar caliber of opposition.
And to make a quick note about strength of opposition, it's a near wash in terms of the highest rated men some of these individuals were able to put away. GGG (Macklin; top-10), Cotto (Foreman; top-10), and Hatton (Castillo; top-5) each secured a single victory over top-rated foes, though it should be noted that only Hatton dropped a #1 contender for the count. Micky Ward did slightly better overall, defeating two top-10 pugilists, though Alfonso Sanchez and Shea Neary might not be of the same quality as the others.
Of course not all kayos are created equally. A rib-crunching one-shot cessation weighs more heavily than a finish brought on by an accumulation attack. There is something truly painstaking about seeing a paid professional writhing in pain on a sweat-soaked canvass. And most of the men who have permeated this writing scored sensational, air-snatching wallops at some point or another. Miguel Cotto's well-placed left hook on Rocky Martinez was his best and a noteworthy example. Martinez was effected immediately by the punch and couldn't rise above his knees. Gennady Golovkin nearly sawed Matthew Macklin in half in the third round of their bout. Marco Antonio Barrera rendered Jesse Benavides useless with a classic head-body combination. Micky Ward famously crumbled Alfonso Sanchez after losing most of the fight, and Mark Fernandez had little chance of recovering from a similar hook. Juan Manuel Marquez, who gets little attention in this article because of his lack of body-related stoppages, had one of the most devastating of the bunch against Australia's Robbie Peden. Near the end of round nine, Marquez connected with a sizzling left hook that sent Peden to his corner, vomiting blood into a bucket. Shane Mosley doesn't quite cut it here, as the finish to the Golden Johnson bout was quality, but not particularly devastating.
But again we have reason to highlight Ricky Hatton's work over the others. Only Micky Ward scored more than one highlight-reel shot, though Golovkin has time to change that. The ghostly Hatton sucked the life force right out of a number of fellas. The old pro Freddie Pendleton rolled damn near across the entire mat after absorbing a pinpoint hook along the ropes and struggled to breath whilst down. Joe Hutchinson was also animated when a corking fist slammed into his torso. The most telling, obviously, was the widely viewed knockout he served up the warlike Jose Luis Castillo—one I saw live. With all of Hatton's weight behind it, he drove home a sickening blow that broke four of the Mexican's ribs. When Castillo ate it, his neck tensed violently and he wheeled away in utter discomfort—something I could feel rows up. Hatton himself knew in an instant that the fight was finished after sinking it in when he recalled thinking, 'Oooo that's the one. That's the spot. That's got him.' Ricky additionally stated that it was the best punch he ever landed.
One I might add to the mix was "The Hitman's" KO2 in Germany over Pascal Montulet. While not as toll-taking as the others, and while Montulet made it up at the count of five, the shot that put him on his butt in the first place moved him two or three feet sideways and left him poorly to the point of the referee waiving off. I have seen instances of head shots bringing men off of their feet, but rarely a body blow.
Strengthening the case further for Hatton being the premier waist-slayer of the last 20 years, he happened to score more knockdowns than his skillful competitors, amassing a total of ten. Cotto placed second, accumulating eight; Barrera banged down seven; Golovkin has a running record of six; Mosley does, as well; and Ward came up with two.
Moreover, I would argue that Hatton was more accurate than anyone else. While Cotto, Mosley, and Barrera had a number of low-blow infractions (remember the Judah fight? The Avanesyan bout? Morales' complaints against Barrera?)—and to a lesser degree Ward and Golovkin did, too—the only time I can remember Ricky ever being warned for socking a man below his protector was his clear retaliatory punch in the 9th round of the Tszyu bout. Even if Hatton was flagged for a foul a few more times than recalled here, his sheer volume of work maintains his edge. Unlike Ward, who had comparable accuracy, Ricky almost never had an issue letting his hands go; and unlike Golovkin, who is also deadly accurate, Hatton's bouts lasted longer, ergo giving Hatton more opportunity to foul (Golovkin's average bout lasts 4 rounds; Hatton's lasted 6).
Actually, it's remarkable how little Hatton fouled. He was a high-motor fighter who averaged around 60-65 punches a round, 30% of which were body shots. That means over the course of a 12-round contest Hatton would wing about 220. Using the metric of 18-20-ish stomach thumps per round in 284 total rounds of work, it's possible the British body-snatcher threw somewhere in the vicinity of 5,000 of them, again, with only a rare warning**.
The stats, of course, only help tell the tale, while the video footage helps complete it. Any in-depth viewing of the Mancunian's career highlights that he understands full well what he is doing and why he is doing it. But it's more than that. He can elaborate on the science, put it into words, pass it down. This was brought to light early in a demonstration for Sky Sports when the British body-snatcher stated:
"I think it's only natural, unless there's something wrong, the minute you touch your opponent with a few nice little shots on the chin, they're automatically gonna lift their hands up, so then you touch em' touch em' a few times, and then you come underneath.
I've got a pretty good reputation lately for knocking people out with body shots, so I think the most important thing I could say is that you disguise them well cos' all your opponents know they're coming but you still gotta work hard and you still gotta get them in using your footwork, stepping around the side, changing the angles and using feints to get the body shot in the pit of the stomach, so your opponents don't know which angle you're coming in from."
When you're moving in on your opponent, you'll be throwing body shots at him and each time your body shot goes in, he's gonna be tensing, trying to take the sting out the punches, and you can only tense for so long, it's not possible obviously for your breathing. The second he moves off the ropes, the first thing he's gonna want to do is take a big gulp of air, so if you can catch him down the pit of the stomach just as he's taking that gulp of air, it'll have twice the effect on him."
Try and change the angle to get the pit of the stomach, between the elbows, and it does the worst damage really. Your opponent will look up, see you step around and think you're moving away but you're not, you're in range to get the pit of the stomach."
Hatton is nonpareil in modern canvass painting with body strokes. A true contemporary artist.
*Every fighter whose career started before 2000 was given an extra 5 years so as to give a more complete picture.
**Data was compiled using averages from the Urango, Collazo, Quiros, Pendleton, Castillo, Stewart, and Smith fights.
Jeremiah Preisser is a featured writer on the True School Boxing website. Check out his work here: True School Boxing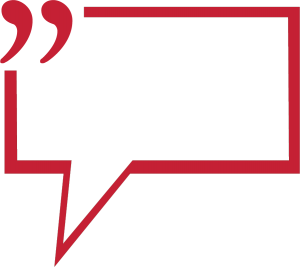 Click Here, If you wish to add a COMMENT to the above article or any of the Ringnews24 boxing articles.