Roman Gonzalez vs Naoya Inoue a potential super-fight for 2017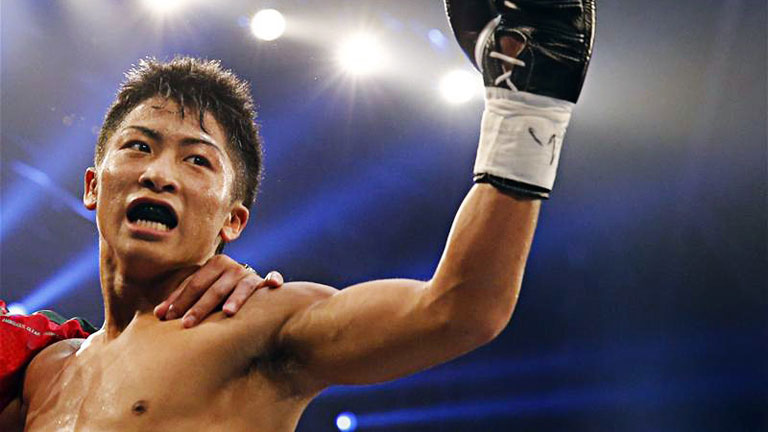 For more than a year now we've seen the names of Roman Gonzalez (45-0, 38) and Naoya Inoue (10-0, 8) linked, as if they were on a clear collision course. We've heard Max Kellerman, one of the voices of HBO boxing, mention the two together (well to Max's credit he did try despite butchering Inoue's name) and we've seen hardcore fights fans talk about the potential showdown on forums whilst the Japanese press have linked the two together in a bout to decide the strongest fighter in the lower weights.
Recently the Japanese press suggested the bout could take place in the next 12 months with Inoue having a clear plan to work towards the bout.
As we all know both will fight in September. For Inoue the task is an easy one as he takes on Thailand's Petchbarngborn Kokietgym (38-7-1, 18), who is now irritatingly listed on boxrec.com by his birth name of Karoon Jarupianlerd, on September 4th, as he looks to record the 3rd defence of his WBO Super Flyweight title. That bout isn't expected to be a test for Inoue, despite the fact the Japanese sensation did look human earlier this year when he was taken the distance by David Carmona.
Just 6 days later Gonzalez will be looking to become a 4-weight world champion as he takes on WBC Super Flyweight champion Carlos Cuadras (35-0-1, 27) in California. This is a really tough bout on paper for the Nicaraguan and the bout will be Cuadras's 7th defense of the title, as he looks to play the role of spoiler for those wanting the dream fight.
Interestingly Inoue's promoter Hideyuki Ohashi has told the Japanese press that his charge will be in attendance for the Gonzalez/Cuadras bout with the youngster looking to raise his profile among members of the American boxing press. This will be followed by his US debut next Spring, with that bout expected to come on a card that he will be sharing with Gonzalez.
The hope is that both men should win their September and Spring bouts and have some US exposure to allow them to work towards a summer 2017 bout against each other.
Sadly we have heard this type of story through much of the last 12 months. Originally Inoue's US debut was supposed to come this Spring, then this Summer and now next Spring. Though the plans have likely been pushed back by the WBO forcing Inoue into a bout with David Carmona earlier this year and Omar Andres Narvaez, the original choice for Inoue's US debut, choosing not to invoke his rematch clause with Inoue, as Ohashi had expected. They may also have been delayed with Gonzalez looking to prove himself at 115lbs before facing Inoue.
If all goes as the Japanese press suggests then we could be in for the "Dream fight" by this time next year in what would likely be Inoue's final bout at Super Flyweight before he begin his assault on the Bantamweight division.
Scott Graveson covers the Asian boxing scene for AsianBoxing.info