Marcos Maidana retires: See You In Canastota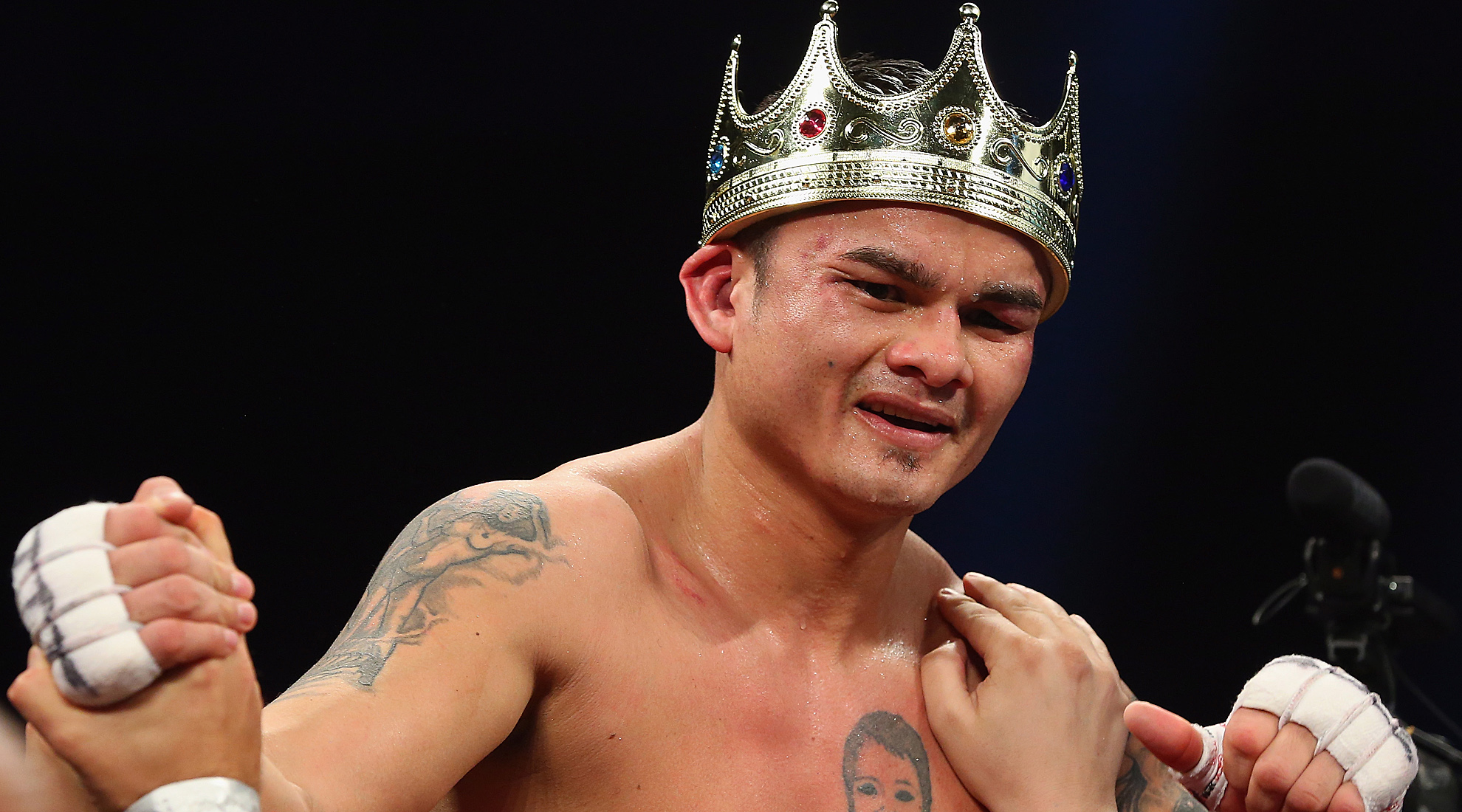 When Marcos Maidana announced his retirement at age 33, my first thoughts were sombre ones. The hard-punching Argentine has been my favourite fighter over the last ten years by a large margin. A complete joy to watch. Barring a tragedy, a Republican victory in November is the one thing that would Trump my sadness, more than the thought of never seeing El Chino lace 'em up again. However, I have always been a half full type of guy. At least I try to be. So, I began to think; Maidana retiring now means we will get to see him get inducted into the International Boxing Hall of Fame in five short years. A sentiment I hope does not sound foolish to those who hold the keys to Canastota.
Marcos' resume is one of the best you will see in recent time. He won titles at 140 & 147 pounds. Three of his loses: Andriy Kotelnik, Amir Khan & Floyd Mayweather Jr. I could have been called for him. Kotelnik should have. A clear robbery was that fight. His knockout percentage is right around 89%. One of the best. In this era, where W12 is prominent, it is even more impressive. He has been in more exciting fights than any of his contemporaries and earned immediate Super Hero status when he dominated Adrien Broner in 2013. In 40 professional fights, he was only soundly beat once against Devon Alexander. I do not count the Mayweather rematch because Maidana was fighting against two men that night, Floyd and referee Kenny Bayless. As crooked a performance from a referee in a high profile contest, which did not involve organised crime, that you will ever see.
The first Mayweather fight is fascinating in many ways. While I will admit, it was a fight that could have gone either way, ( a draw was probably most appropriate) the rhetoric from boxing fans reeks of hypocrisy. Regardless of who you think won, anyone with subjective eyeballs would say Maidana forced Mayweather to fight his fight. When Floyd, or any other "boxer" accomplishes this, victory is baked in the cake for them. Mayweather lost most of the early rounds, even those who say it was a clean victory for Money admit as much. Well, in the world of boxing logic, if you lose the first few rounds you lose the fight. That logic was baked in the cake in the Marvelous Marvin Hagler vs. Ray Leonard fight. Of course, any fighter can come back from losing a few early rounds, just ask Oscar DeLahoya & Felix Trinidad. The last three rounds decided that fight by most accounts. In boxing, many fans skew their logic to suit their needs. To favour their guy. I get it. But it does not make it any less hypocritical. I think the one thing is for certain; Marcos Maidana gave Mayweather his toughest and most entertaining fight since his transition from Pretty Boy to Money.
Maidana made Mayweather miss with clean shots more than any other fighter; even Jose Luis Castillo, a fight Floyd clearly lost, but that was more due to lack of punches thrown. Maidana was on even par with Mayweather in the jabbing contest. In the early rounds in particular, Maidana was feinting with his jab, backing Floyd up, and following up with smashing hooks to the body. If anything, that fight should have proved El Chino was not just a plodding brawler with minimal boxing skills. If you still indeed believe that, then Mayweather Jr. must be overrated. I hope those who vote for the hall of fame acknowledge this.
I have to admit I am a bit worried. No disrespect to the voters, but when fighters like Bennie Briscoe, Marvin Johnson, Donald Curry, and Eddie Mustafa Muhammed (just to name a few) cannot get in, you wonder what chance Maidana has. In my opinion, he has been grossly underrated his whole career. One gentleman who does hold a vote for the boxing hall of fame stated that Robert The Ghost Guerrero would "kill" Maidana; this was after the fight between The Ghost and El Chino was cancelled. Comments like that worry me. Time will tell. The good news for Maidana is time is typically kind to fighters, guys who were called bums are given praises years after their blood and guts have been spilled inside the squared circle. The respect and appreciation have to marinate for awhile for some I suppose. Not from me. Not when it comes to Marcos El Chino Maidana. Thank you for the memories.